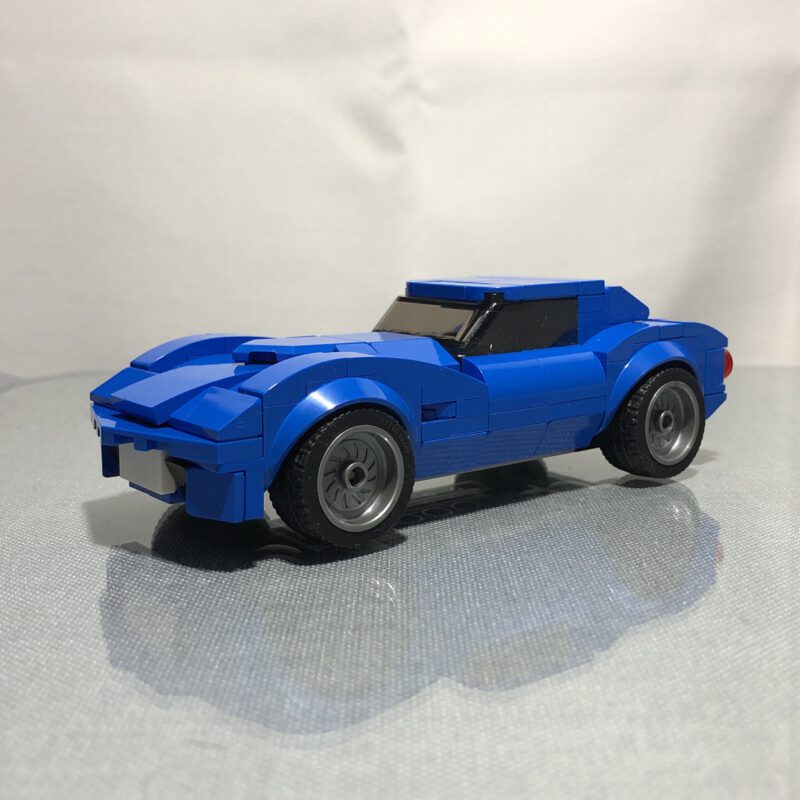 My first commissioned model: A 6-wide Chevrolet Corvette C3 "Stingray", based on Zeto Vince's model.
I built this one for a colleague who wanted to have it as a gift for a her husband. They have one of these beauties in their garage, so it's a very special model for them.
When I saw the C3 in George Pantaleon's (AKA Zeto Vince) and Mattia Zamboni's book "How to Build Dream Cars with Lego Bricks" I knew that one day I would build one myself. I also remembered the Corvette from one of our department's summer parties. So why not build one for them? My colleague loved the idea and gave me a go for it.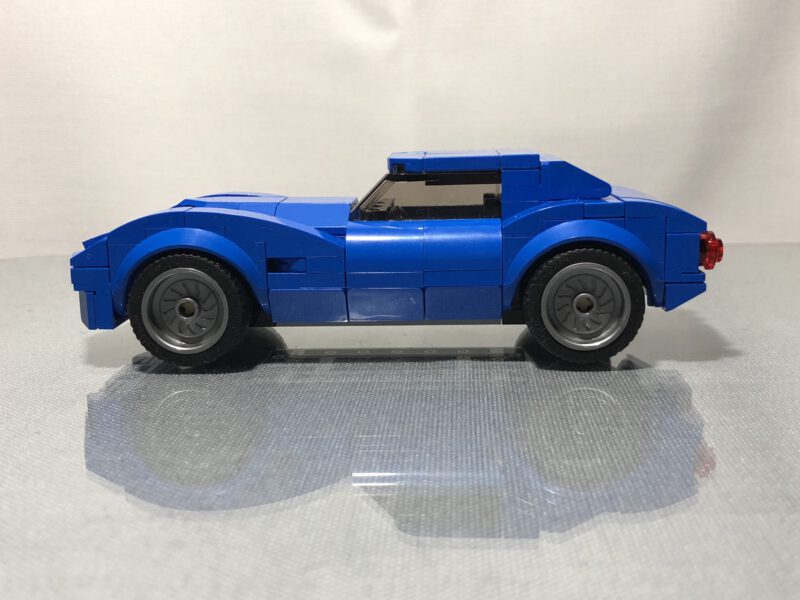 So a couple of weeks ago I started to rebuild the C3 from the book with LDD. But I wasn't satisfied with the typical "holes" in the corners of the City mudguards. So I started to modify the models by using Speed Champions mudguards and wheels instead.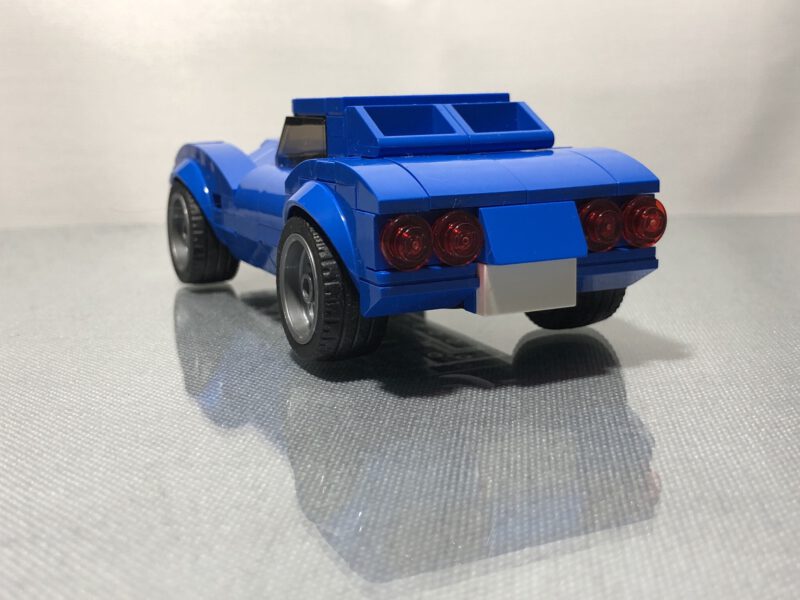 The rear mudguards made it necessary to modify the rear end of the model replacing the inclined rear end by a more conventional SNOT design. The roof had also to be mounted in a "Studs Up" position to work with the mudguards.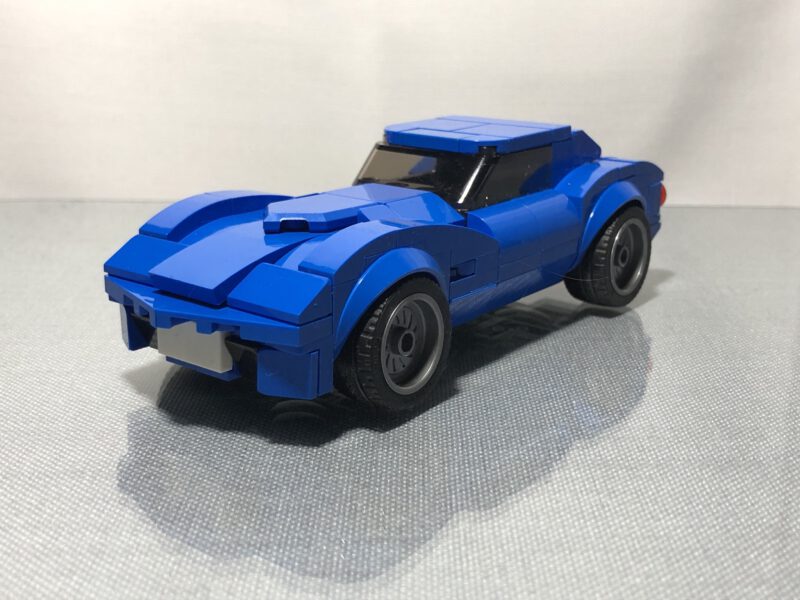 The original model represents an earlier version (ca. 1967) of the C3, but I wanted to built a later (ca. 1976) model to represent the real car. So I changed some more details on the front end and the sides to get closer to that version. I also modified the roof to have detachable "T-Top" elements.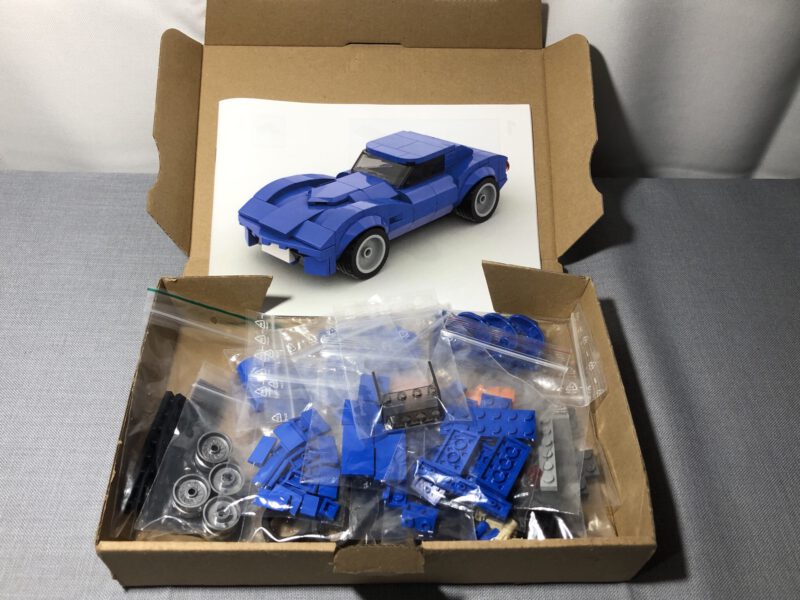 After the start with LDD I continued the work with Studio for renderings and instructions with a complete set of the used elements. These were my first instructions made with Studio and I really like the "manual" approach of Studio compared to the much more "automatic" way of LDD. The export function of Studio for instructions is great to get a PDF for a printed booklet.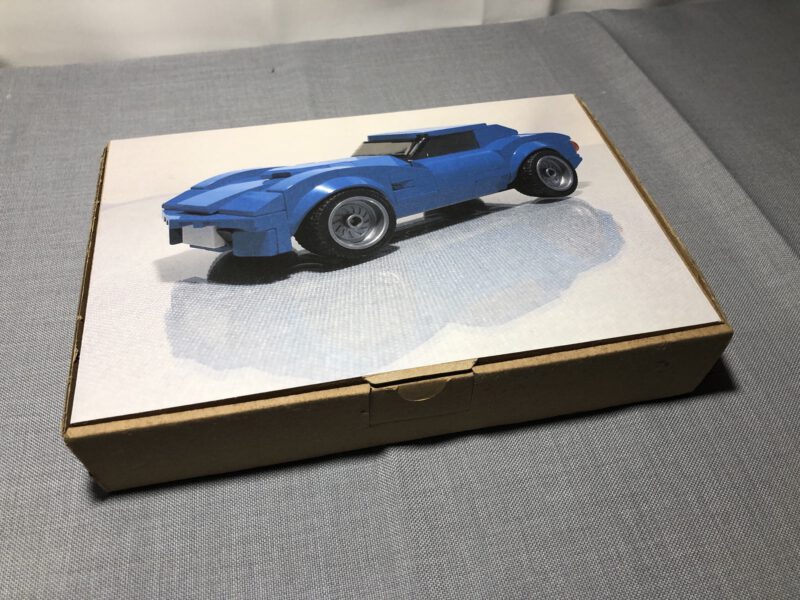 With Bricklink's upload function it was also easy to upload the parts list and order the parts. Three orders later I was able to built the real model. After taking a set of pictures I disassembled it and packed the bricks in plastic bags. One of the card boxes from the Bricklink orders had the perfect size for this custom "set".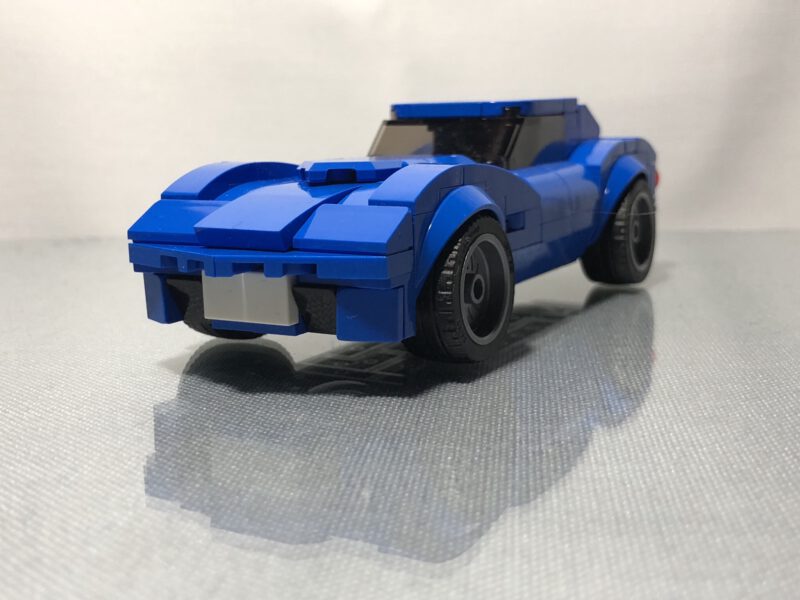 There are still a lot of similarities to the original model from the book, especially on the front end and the hood, so thanks to Zeto Vince for his inspirational work. If you are a fan of cars built with Lego bricks I can strongly recommend the book.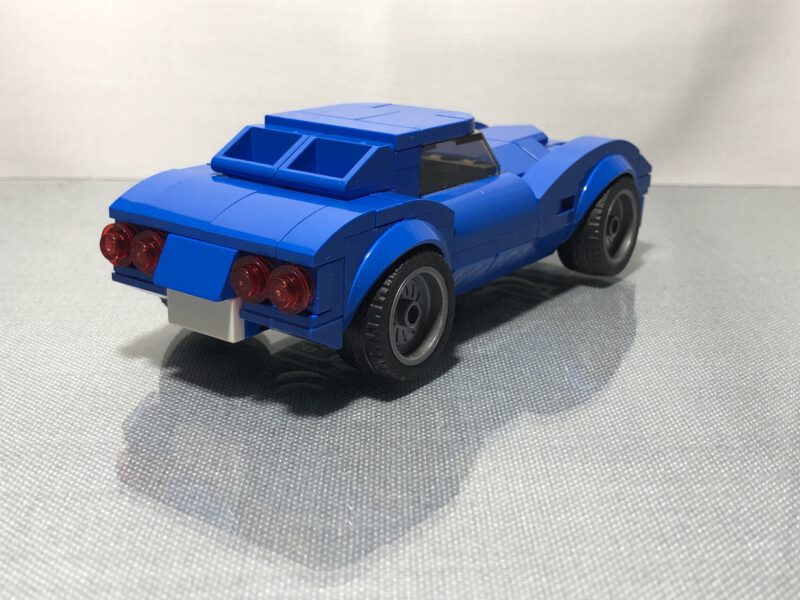 I'm really satisfied with the result. I hope you like it, too :-))