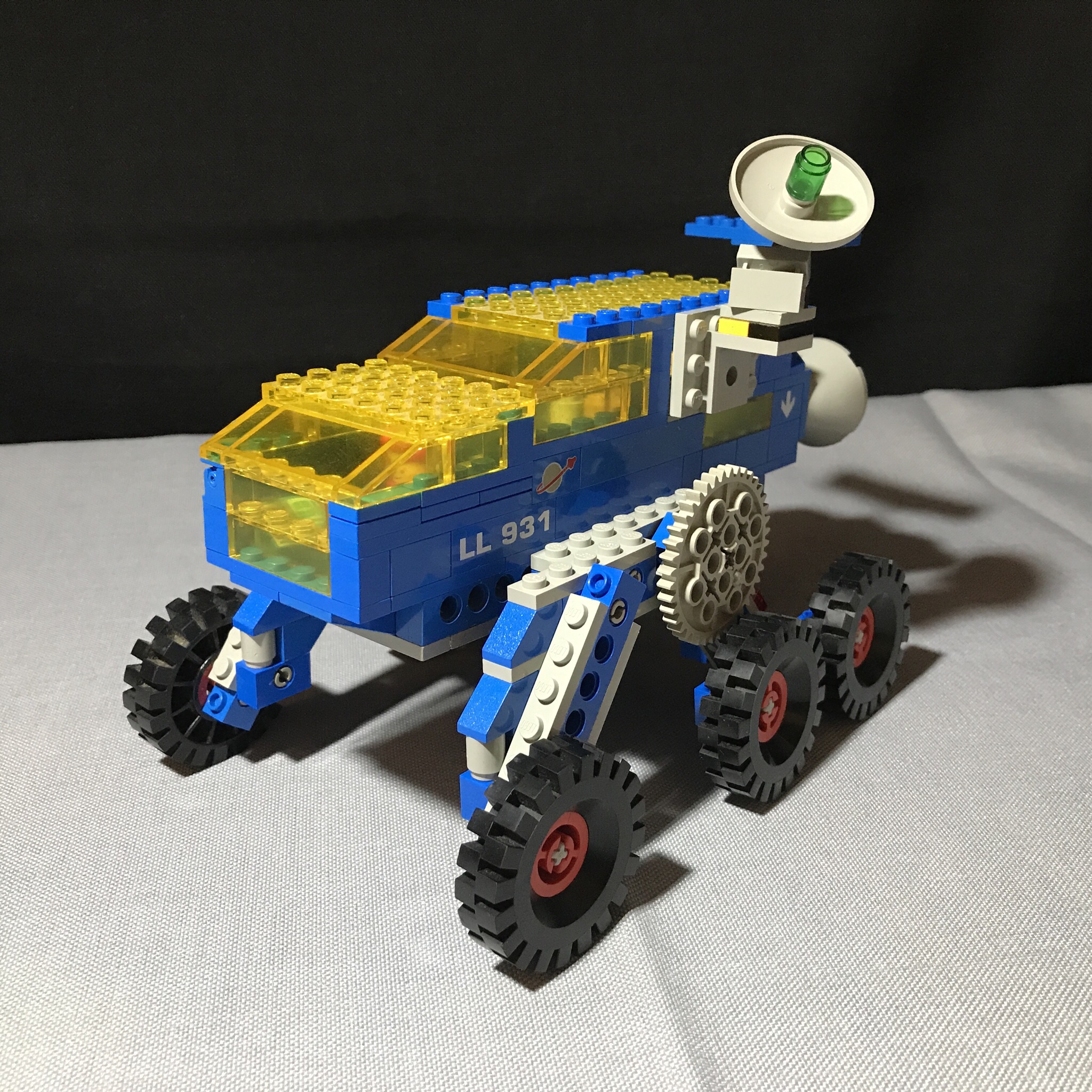 Febrovery 2020: A Classic Space Rover with Classic Technic Rocker-Bogie suspension.
Last minute entry for Febrovery 2020: The missing parts for this one arrived just in time today.
I wanted to combine the 1979 Classic Space look with a Rocker-Bogie suspension built with Classic Technic parts from the same era. I started the design with LDD, but I really wanted to build it with real used bricks for the special look.
I didn't find time to finish the project earlier, so I was lucky to have the extra day for that. This is the result.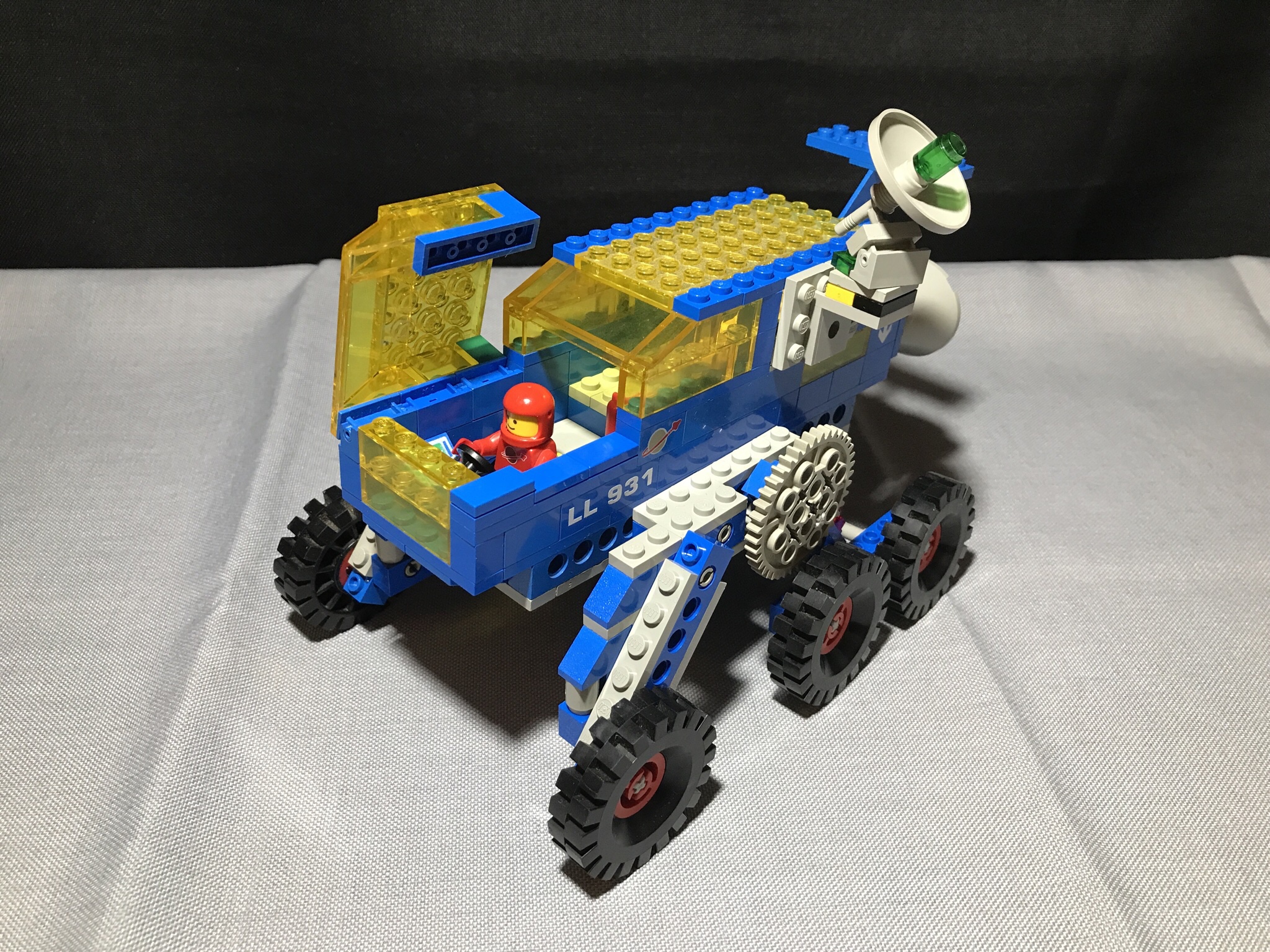 Canopy open:
There is a toilet behind the drivers' seat, covered by a 2×2 tile.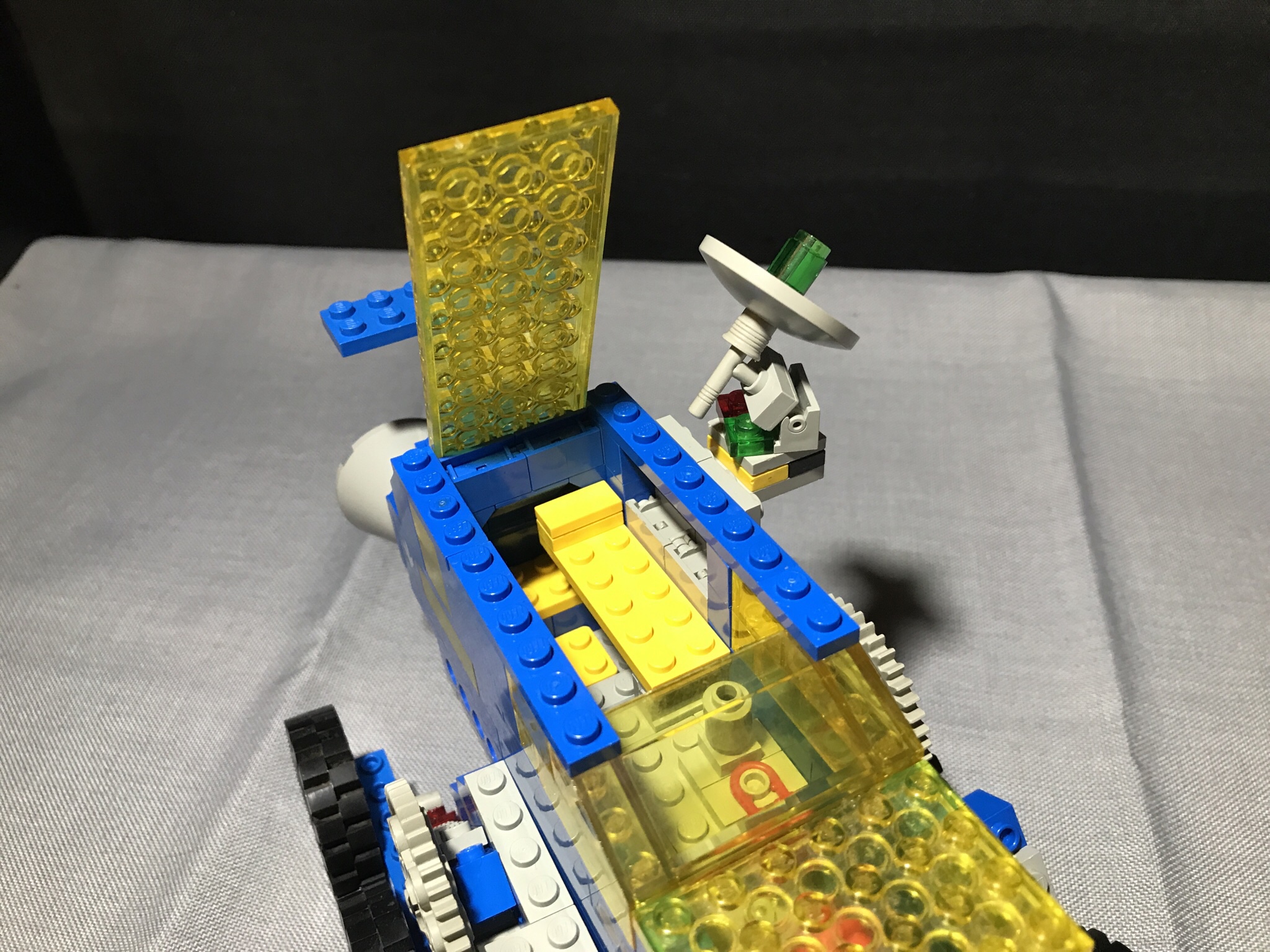 Roof open: A small bunk just under the roof.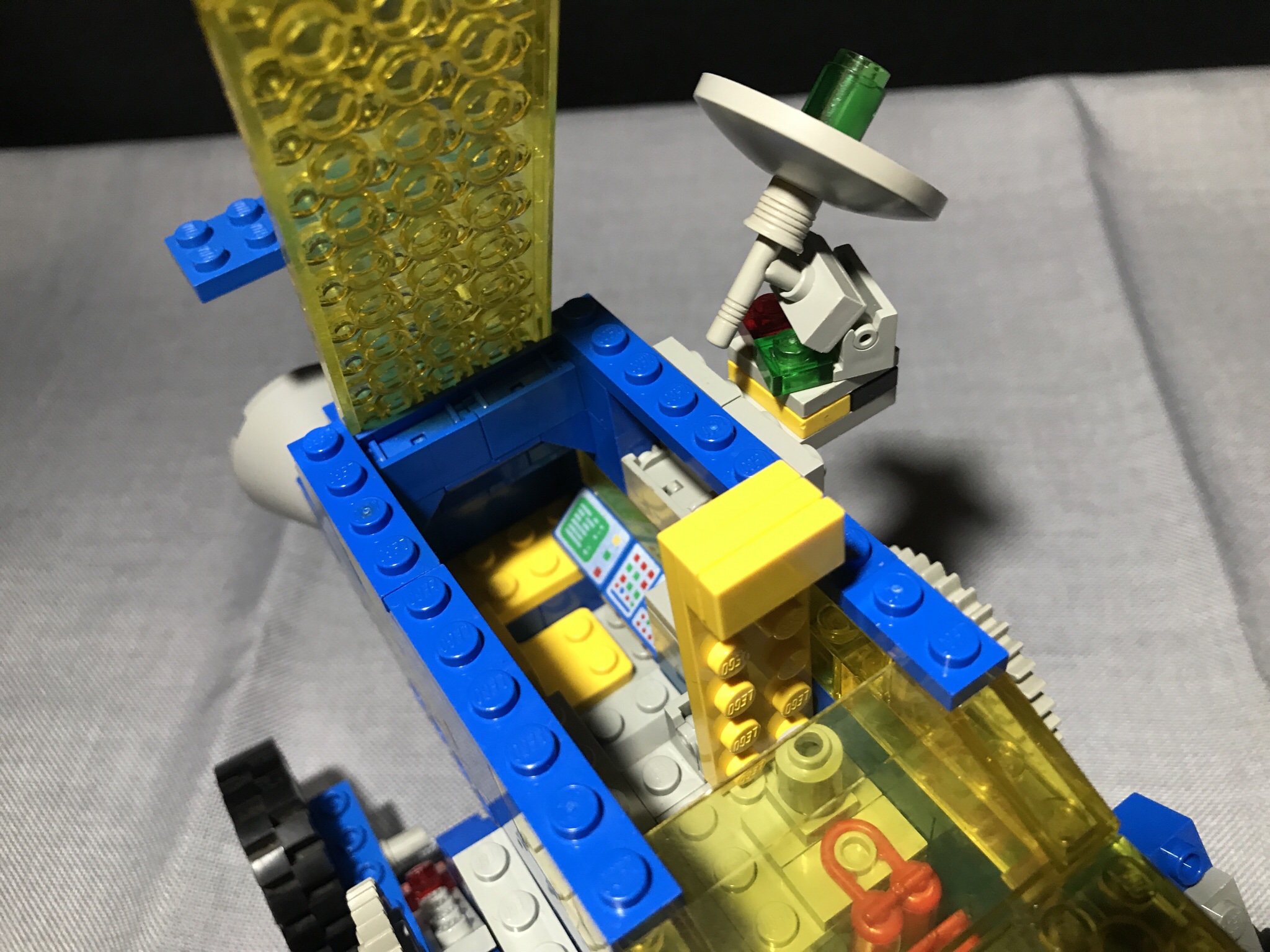 Rear end: A seat, a desk and a computer workstation are placed under the bunk.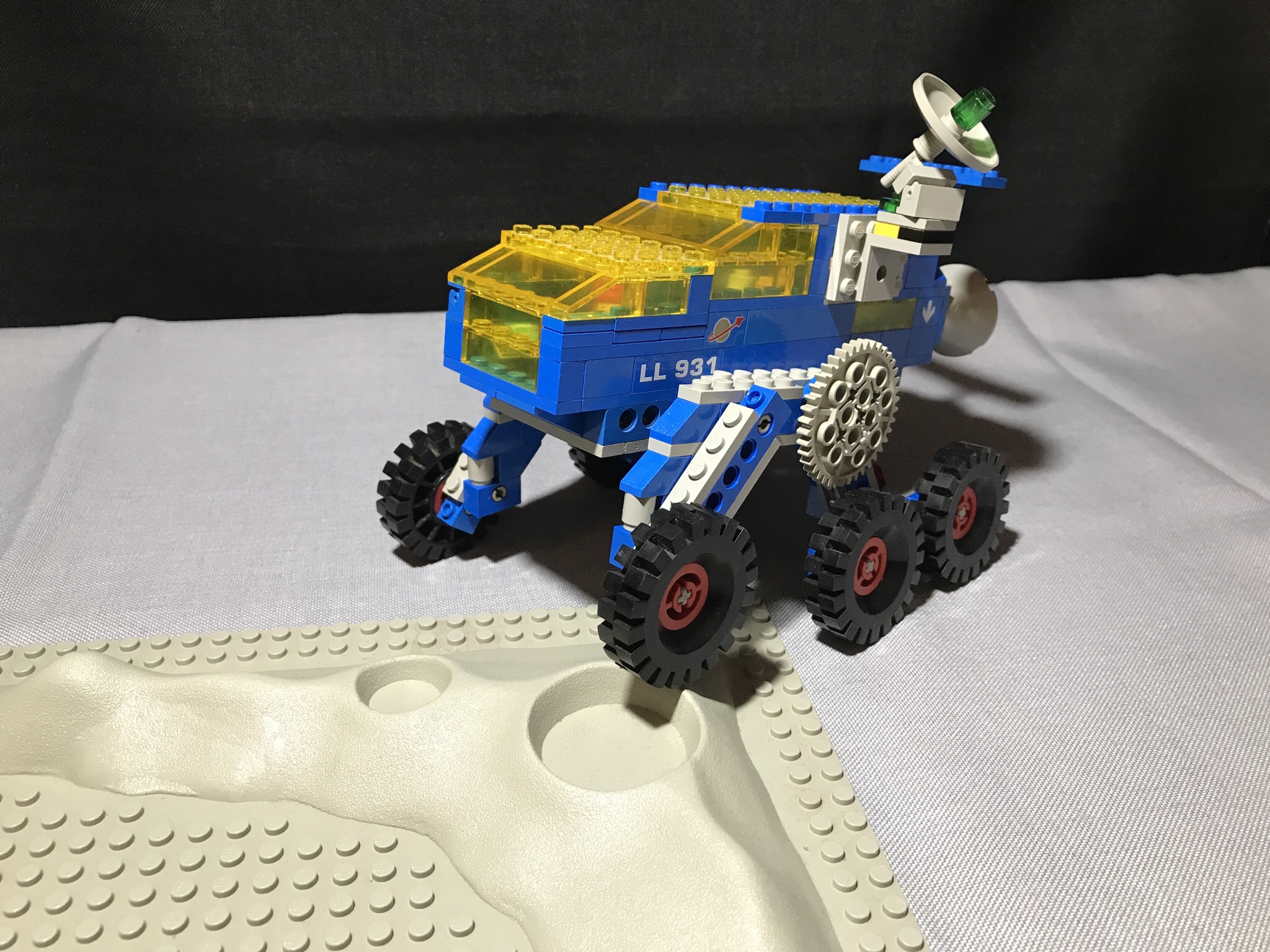 The suspension in action: 1, …

… 2, …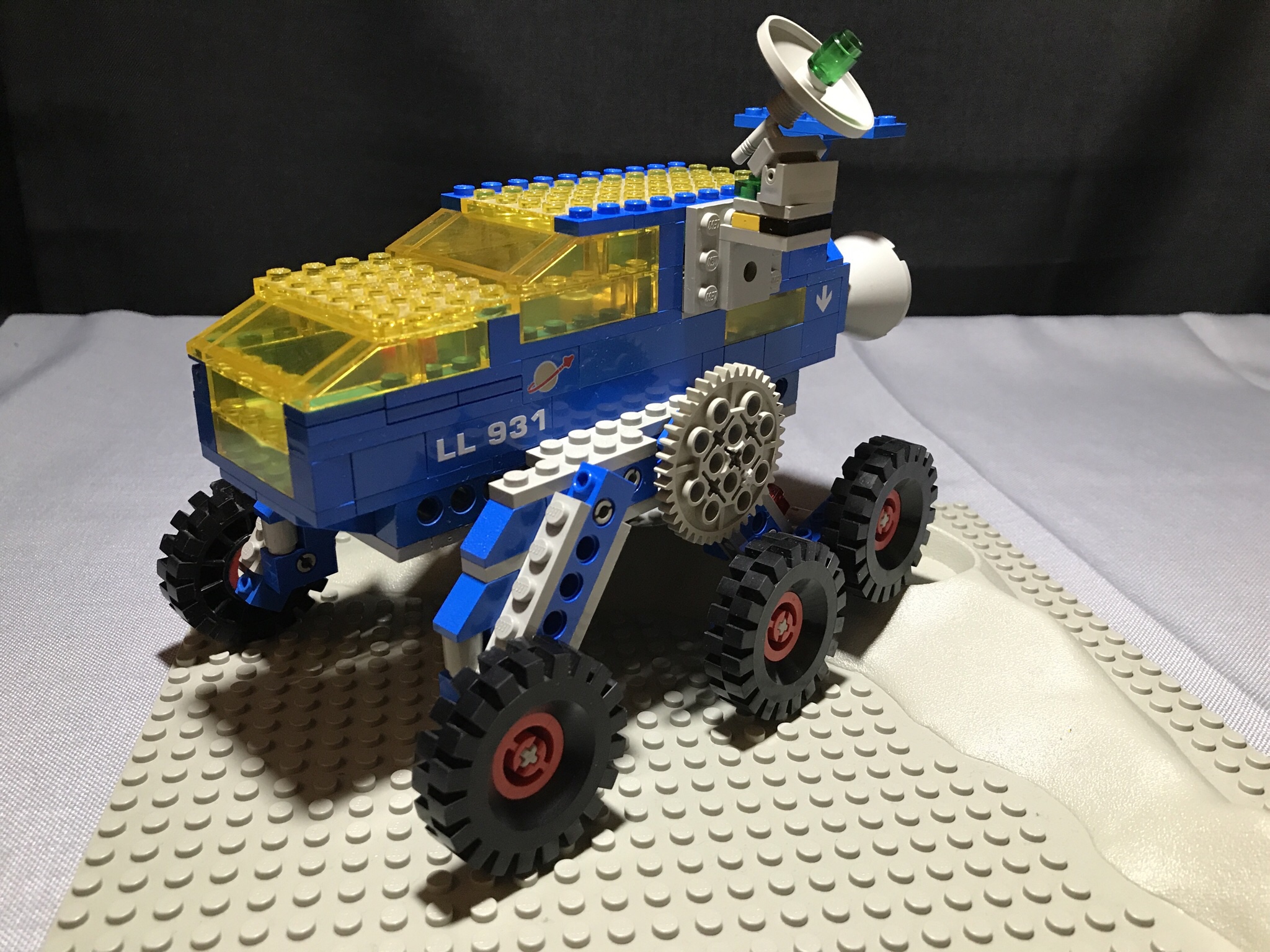 … 3 …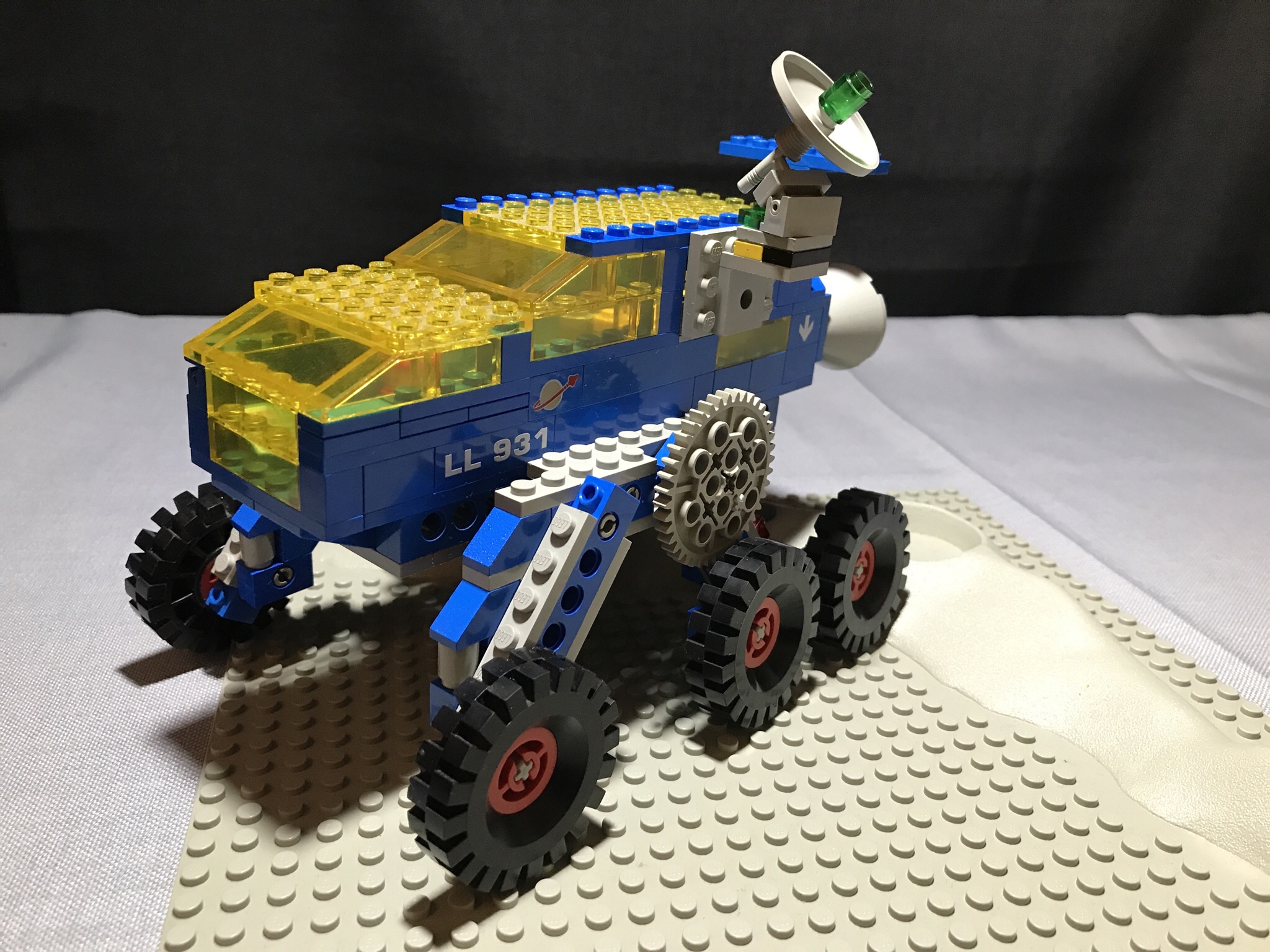 … and 4.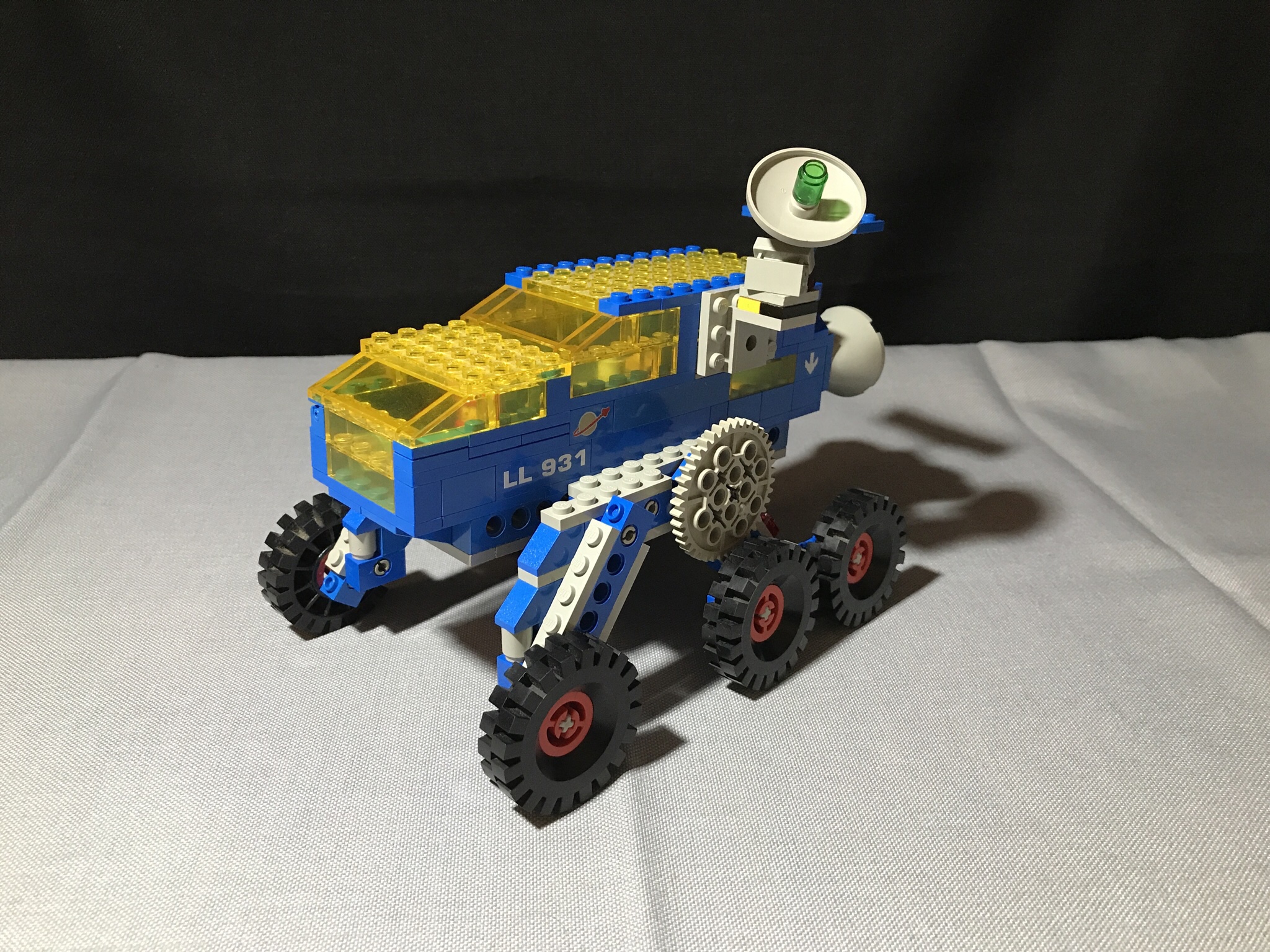 So this is my  Classic Space/Technic Rover with Rocker-Bogie suspension. I hope you like it :-))
Bonus pictures:
The Technic suspension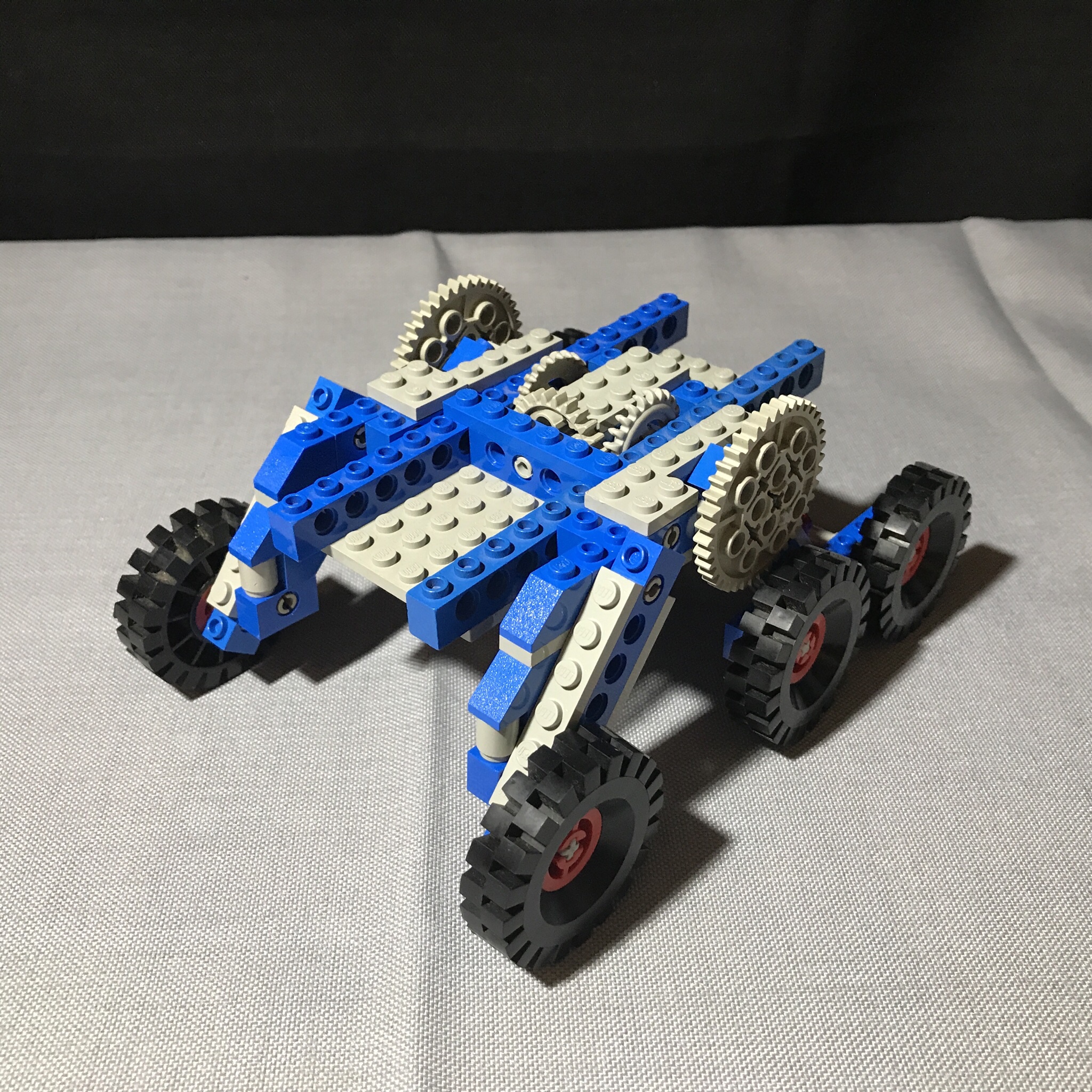 You can see the "heart" of the suspension system in the middle: The differential connects the two Rocker arms on the sides. So when one arm moves up, the other one moves down and vice-versa. This suspension worked well on the NASA Mars rovers, so why shouldn't it on a Lego Moon rover?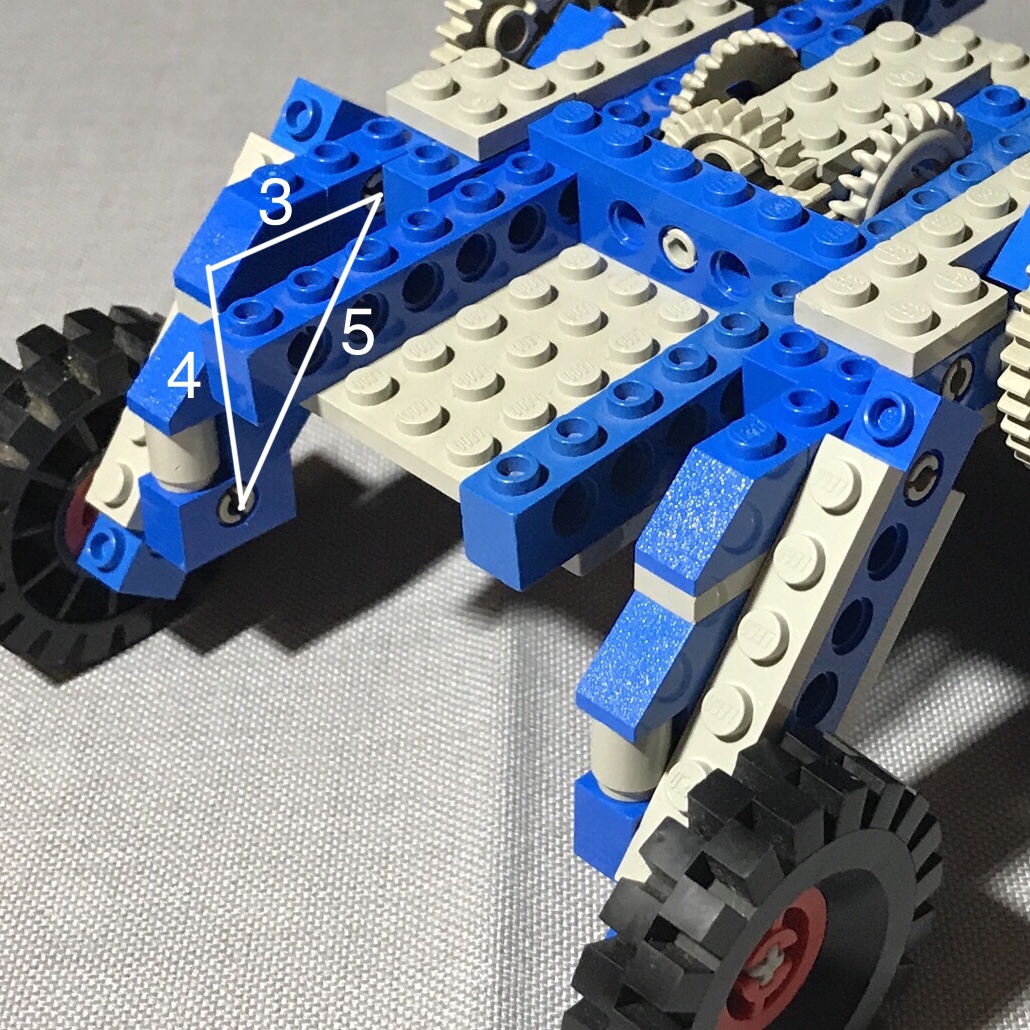 You can also see good old Pythagoras at work on the angled Technic beams. Each of them forms a virtual triangle with edges that are 3, 4 and 5 studs long.