Rated 5 out of 5 (16 ratings)
7,198 visitors
9 comments
Added October 31, 2011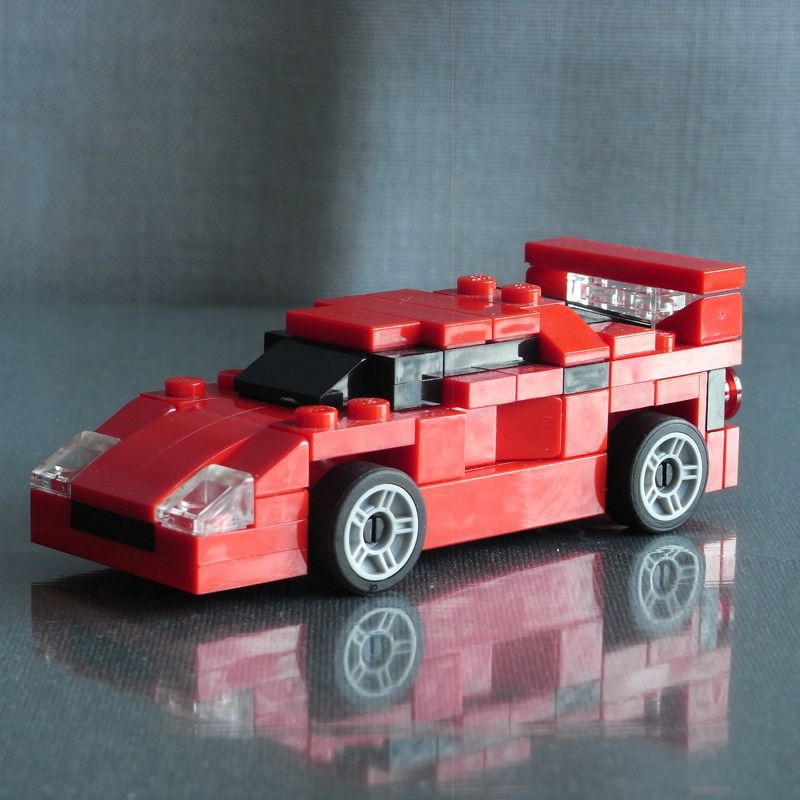 Ferrari F40 in 4-wide with new design on the rear end, including diffusor.
This is another update for my 4-wide F40 (the last one for now). I got all the parts that I wanted for V1.1, but watching some photos I realized, that the rear still didn't look right:
The rear end of the real F40 is almost flat with a diffusor in the middle. So I included this detail on my F40. I also played a little with the colours in the middle part. I finally decided to put a black background behind the tail lights and a dark grey one behind the grill.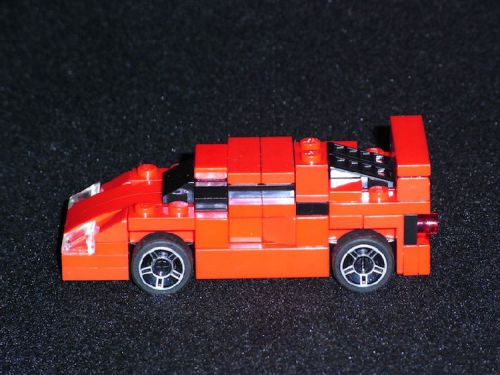 Side view: I changed the 1×4 bracket on the rear end by two 2×2 brackets to get rid of the small gap under the bracket. First I didn't like the black plates behind the tail lights in this view, but they looked so cool in the rear view that I kept them. And finally, I got the black 1×2 cheese wedges with the grill for the rear window.
Bonus picture: New (old) front view, heavily influenced by Rhys' 5-wide F40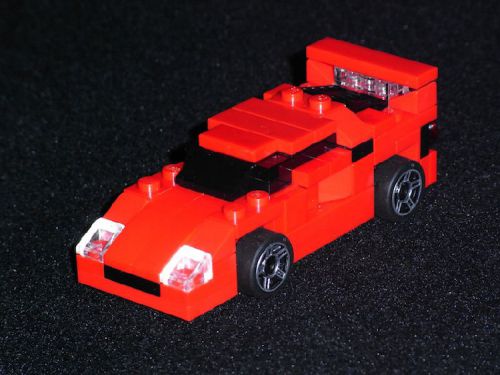 Update November 16, 2012:
A new set of grey rims for the F40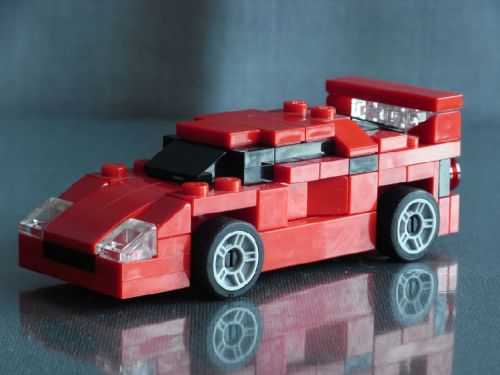 So this is V1.2 of my 4-wide LEGO Ferrari F40