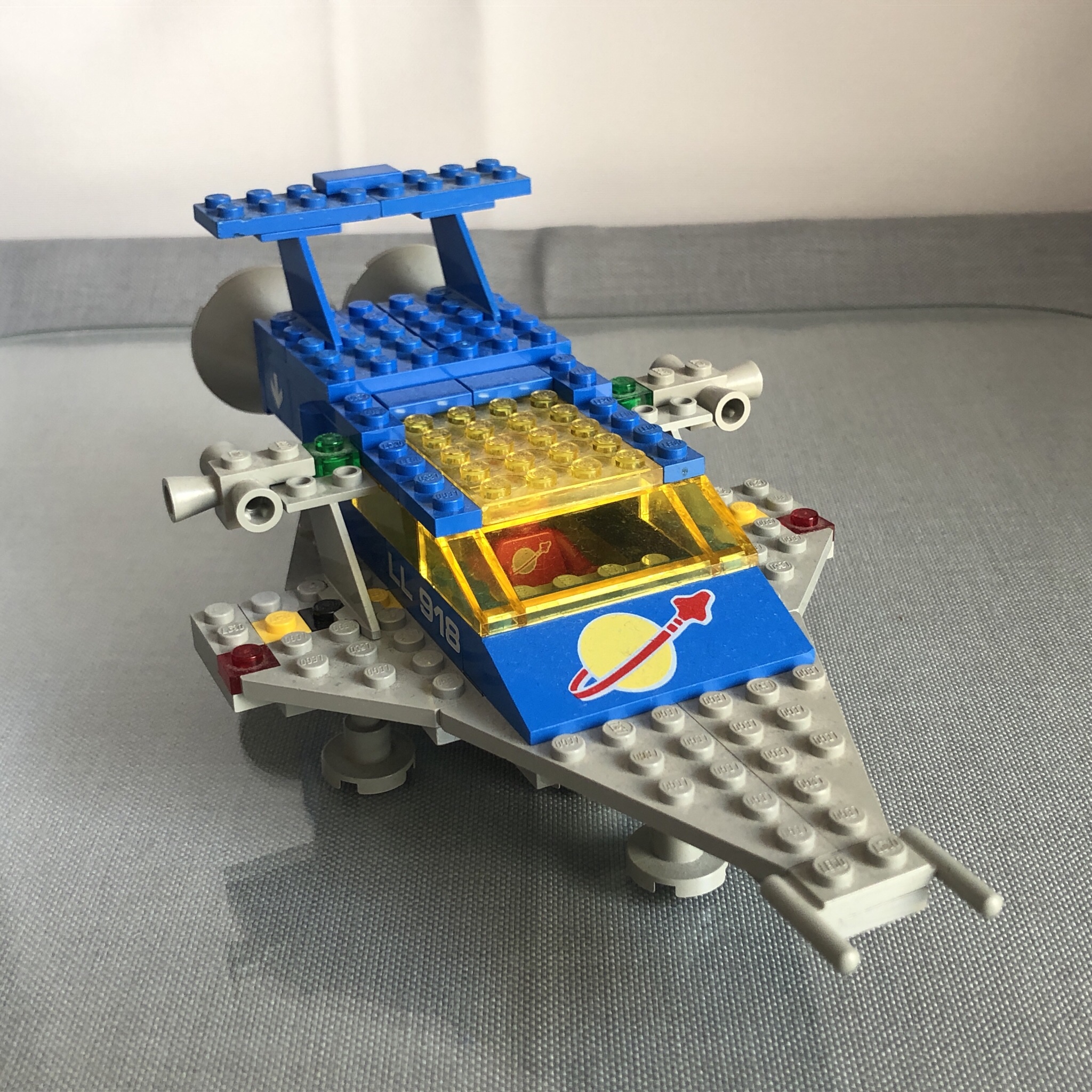 "Honey, I shrunk the Galaxy Explorer." LL 918 rebuilt as a half scale interpretation of its bigger brother LL 928.
My first mod of LL 918 was pretty much based on the original model, just with the new half scale wings section of LL 928. A few days ago I was playing around with some down scaled versions of LL 928 when I had the idea of a modified LL 918 with the look of LL 928. I tried a few different designs and came up with a mix of LL 918, LL924 and LL 928.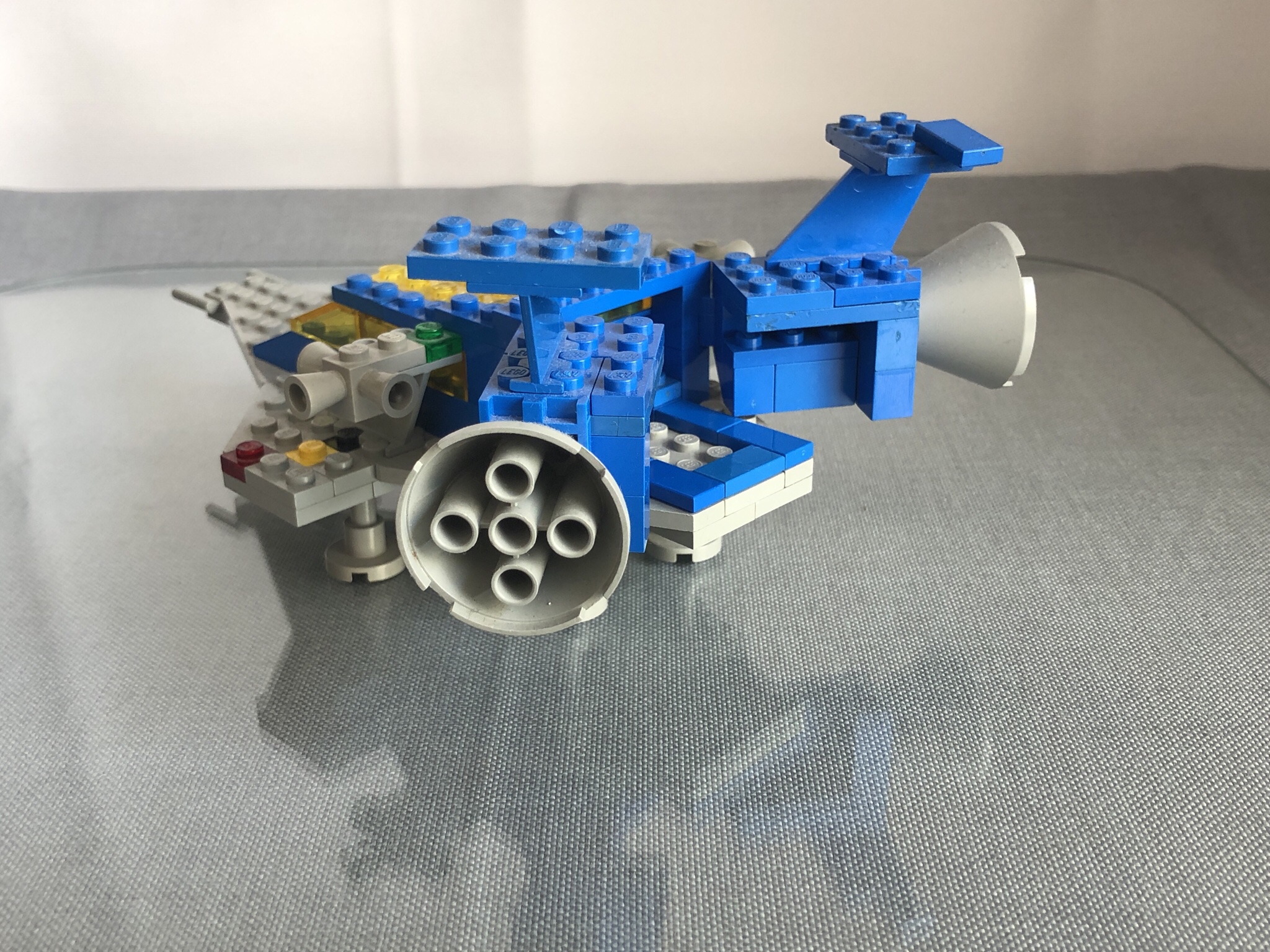 Rear left view:
The most important change is an extra rocket engine and a bigger cargo area. It now has big cargo doors, just like LL 924 and LL 928 have. The cargo area is more than original 2x2x1 box with doors now. There is space for a 2x4x2 box inside.
Top view:
You can see the half scale wing shape of LL 928 with 1×1 plates in black and yellow. I've added the posts for extra rockets on the sides of the wings. Due to the limited space I used the small thrusters from LL 924. And, last but not least, the hinge for the roof is now on the rear end, combined with blue plates on the side of the roof panel.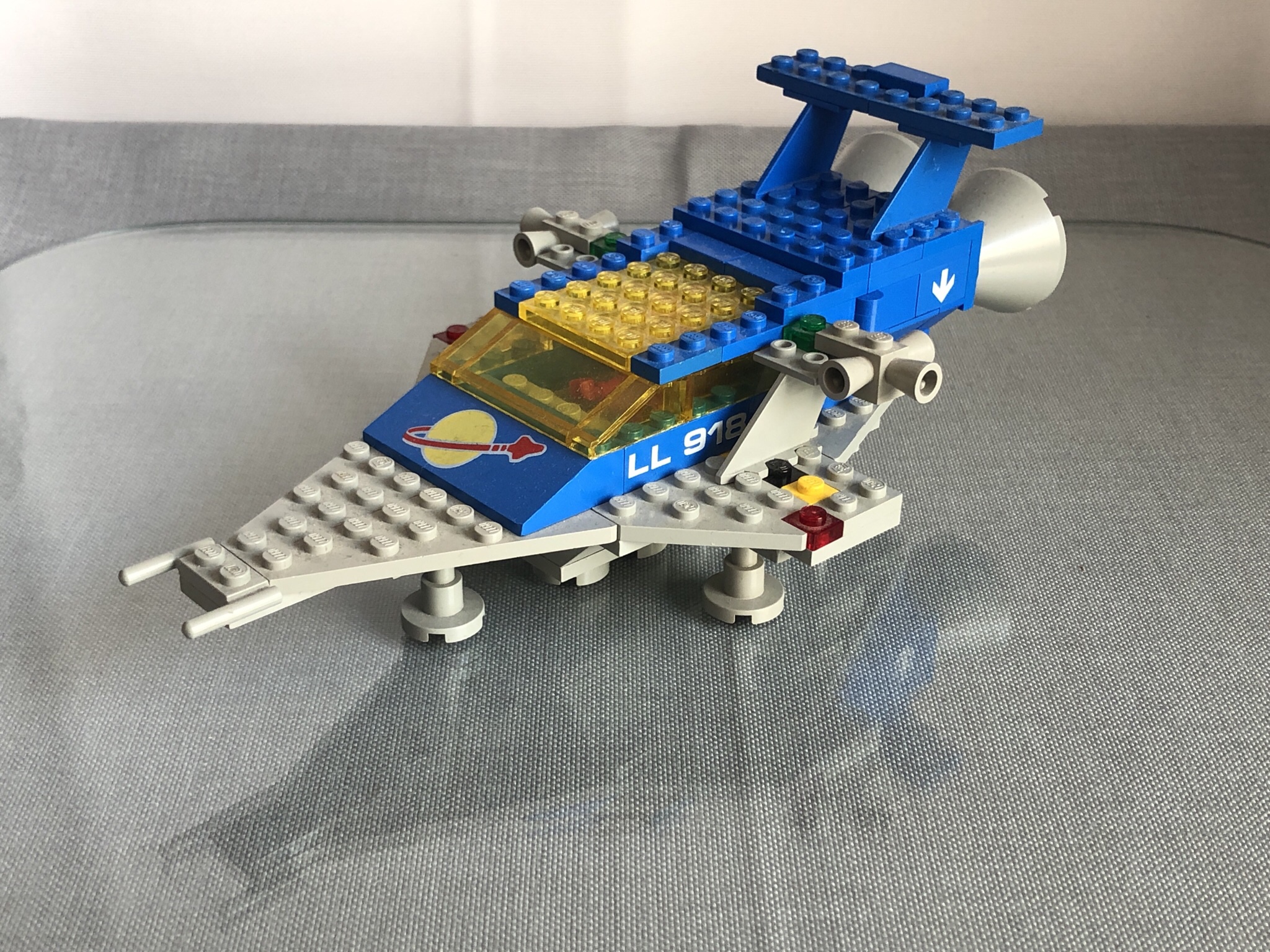 So here it is: My second mod of the Lego Classic Space LL 918 One Man Space Ship with a design similar to the LL 918 Galaxy Explorer. I call it the One Man Space Explorer.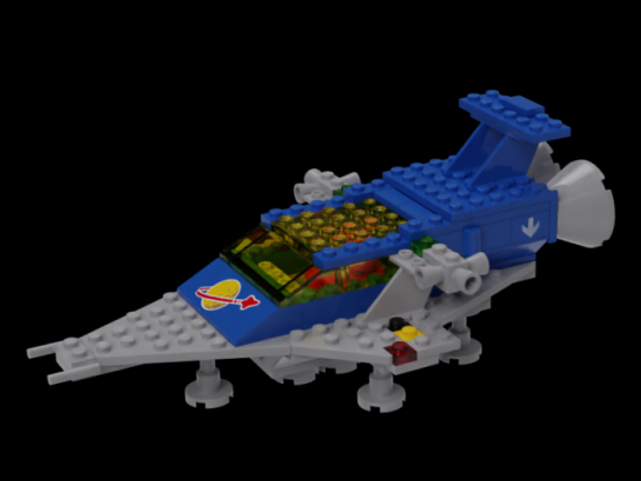 Bonus picture:
A preliminary rendering I made with Mecabricks.
… Hmm, I might go back to those shorter rear wings…