Rated 5 out of 5 (85 ratings)
14,658 visitors
59 comments
Added June 24, 2012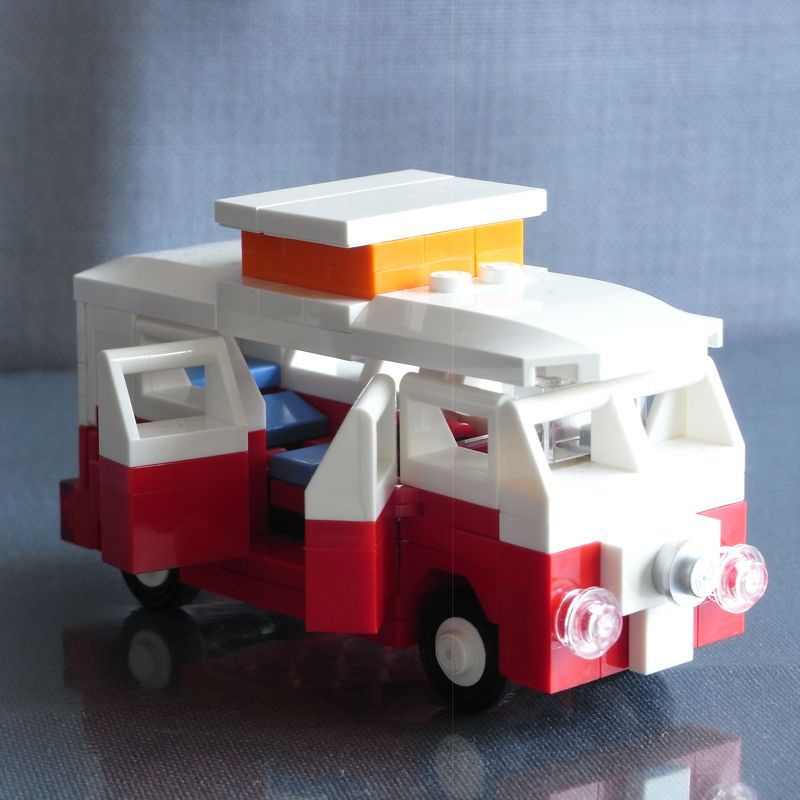 A completely rebuilt new version of my 4-wide VW T1 Camper Van, getting closer to the big 10220 Camper
After seeing Isaac's and Hot Rod's 4-wide VW busses with opening doors I was heavily inspired to add an interior to my Camper, too. I started building an interior with LDD some weeks ago, but I hadn't found the time to order the missing parts until last week.
I got the last missing parts last week and immediately started building the new version.
I almost had to rebuild it completely to make place for the interior, so this is my version 3.0: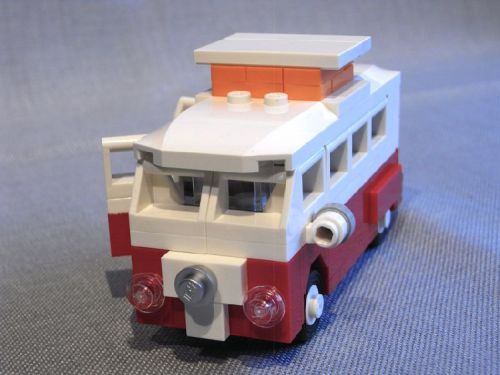 A little change on the front: I moved the headlights 1/2 stud higher, but I had to let go the cheese wedges for that.
I rearranged the side windows and added a mirror on the left side. The rear end didn't change much, I only replaced the two 1×2/2×2 brackets by one of the newer 1×2/2×4 brackets.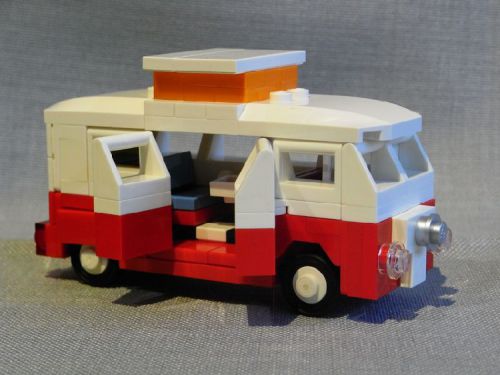 On the right side I added opening doors just like Isaac and Hot Rod did on their vans. I kept the roll bars for the windows on the opening doors.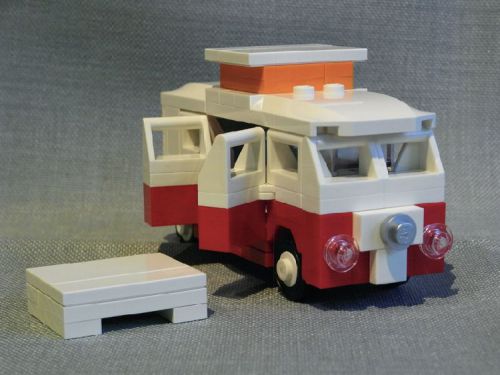 The roof pieces for the open and closed pop up roof didn't change.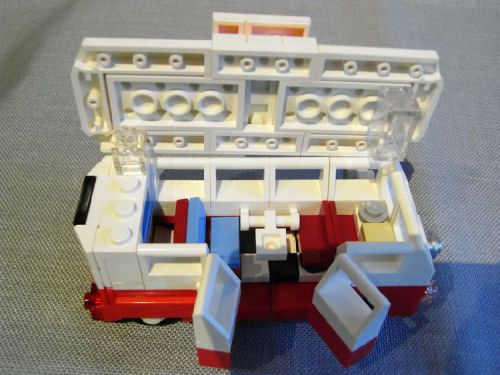 And now my favourite part: The interior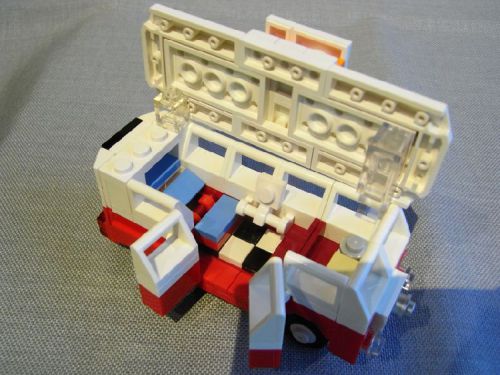 The rear seats and the table can be folded for the night. There wasn't enough space under the windows to fold down the table. It can be folded up, instead.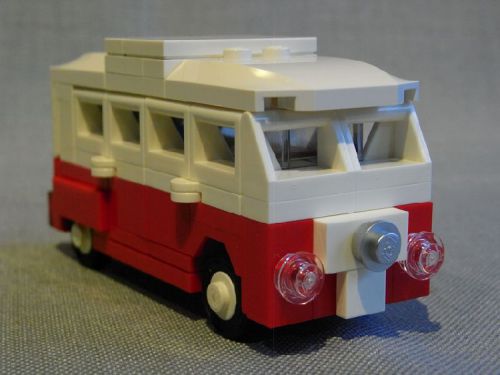 Doors and pop up roof closed.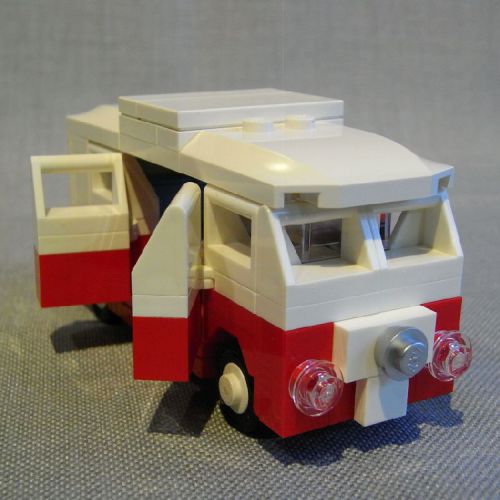 And the doors opened again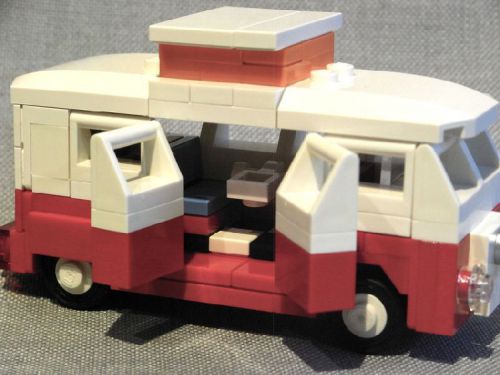 A look inside
And a closer look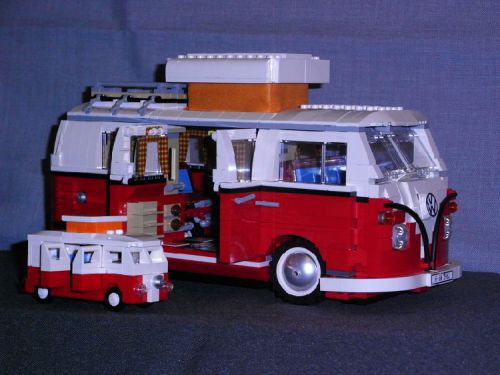 Family picture: The 4-wide Camper and the "Big Brother" 10220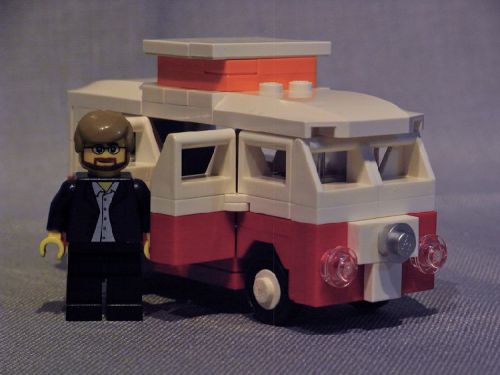 LEGO Nils likes the Camper, too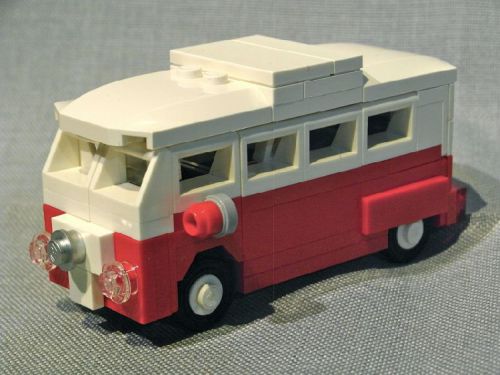 And then, even before I got time to post the photos, I made V3.1. I realized that the colour scheme looked better on the previous model. So I changed the plates under the side windows back from white to red.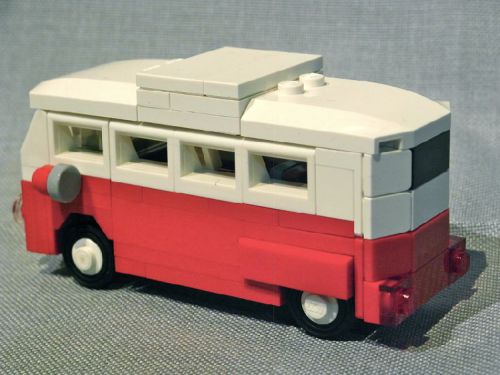 I think it really looks better this way. The mirror now is red, too.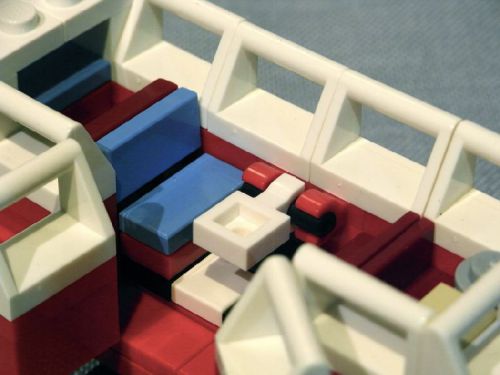 As I didn't have the red hinge plate for the table I had to think about how to replace it. What I had was a double "open O" holder in red and a rigid 3mm tube in black. I think it looks even better than the other version.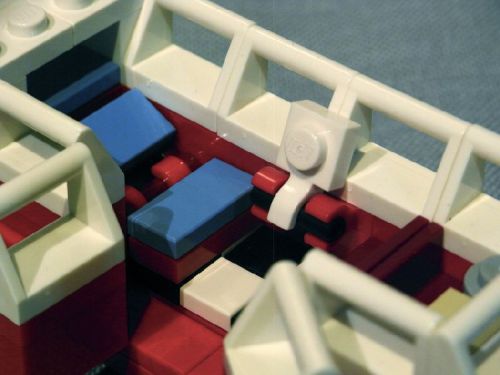 And this is how it looks with the table folded up.
Credits: Please take a look at the 4-wide T1 models built by Isaac, Hot Rod, Dylan, Klingus and Ben and you'll find one or another detail I used on this model.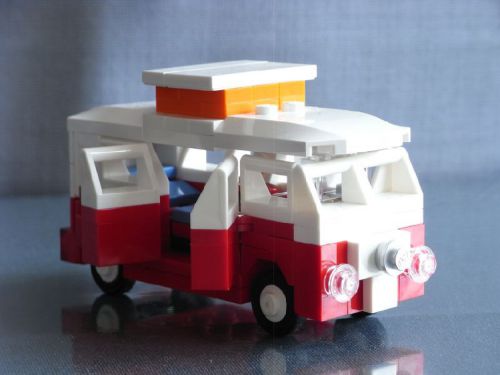 So this is V3.1 of my 4-wide VW T1 Camper Van. I hope you like it :-))
Bonus photo: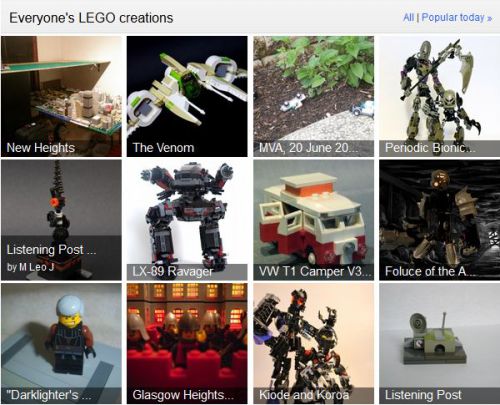 A nice little surprise in the morning (June 25, 2012) :-))
Bonus picture: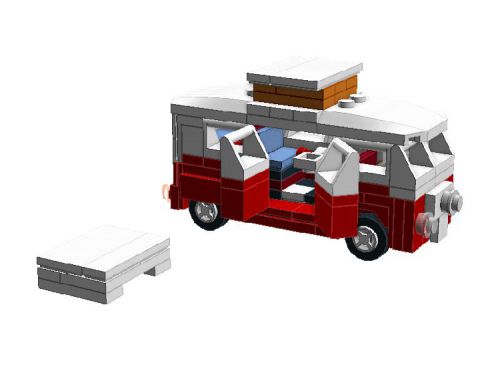 LDD screenshot
And another bonus photo: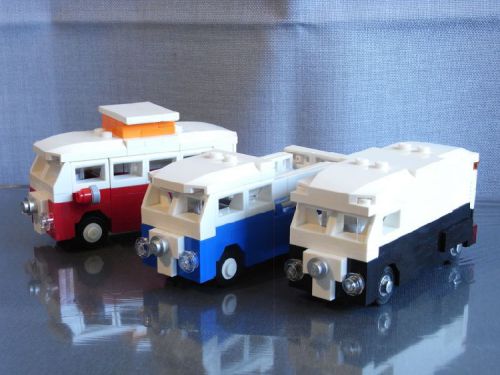 The new Volkswagen T1 family: Camper, Flatbed Transporter and Panel Van.