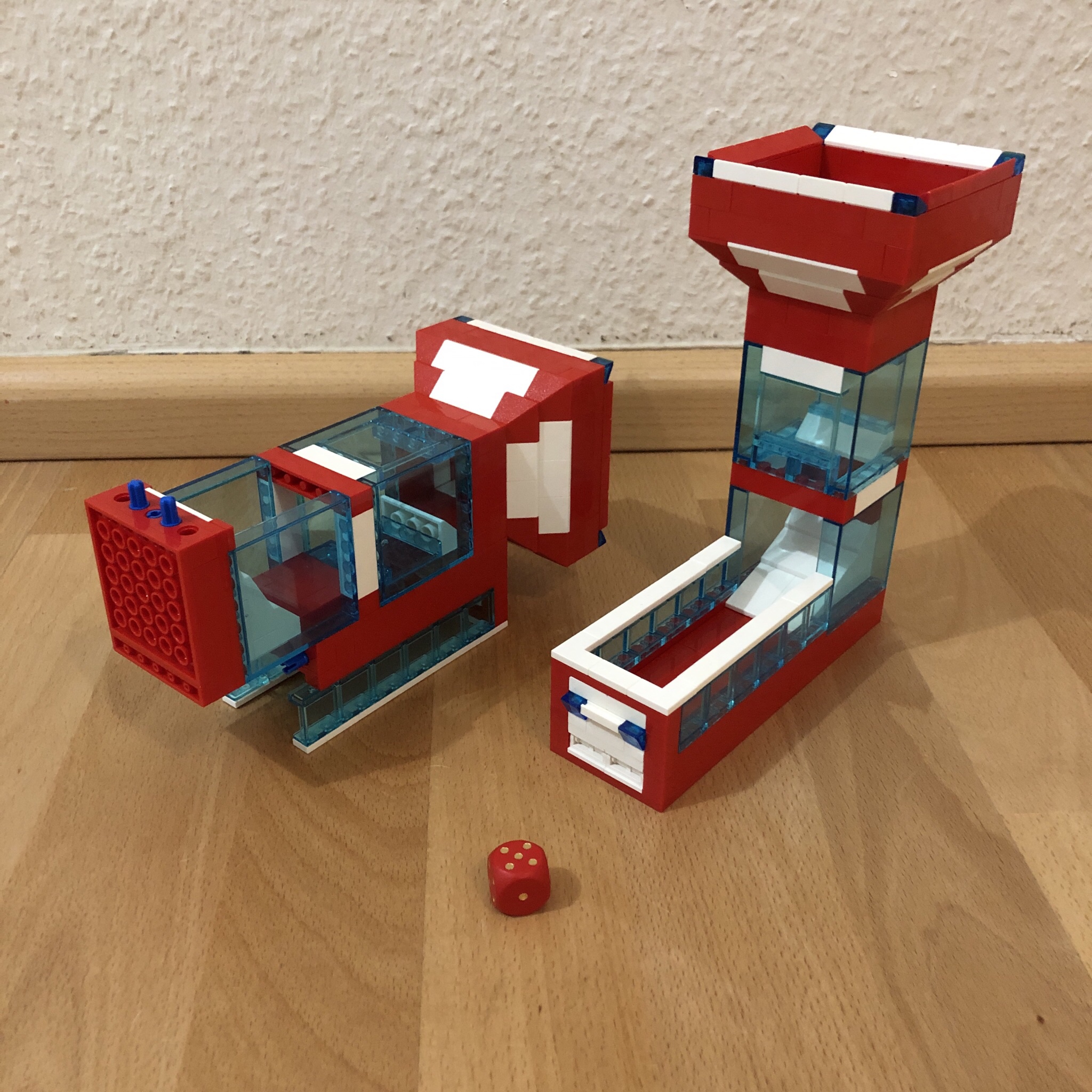 A dice tower built in the typical red an white fire brigade colour scheme.
Playing board games with a seven year old boy can be a real challenge with the dice rolling everywhere where it should not. So I decided to build a dice tower to solve that problem as good as possible.
There can be found a lot of similar designs anywhere in the net, so the basic design of a such a tower was easy. I just wanted to add two functions: A detachable lower deck for compact storage and kind of a door to get the dice from the platform in an easy way.
I wanted to build two for Christmas – one for my son and one for my mother – and the total cost of the bricks shouldn't be a big investment. So I chose to use mostly common parts and colours to keep the cost lower. Red and white were a good choice, so the idea of a fire brigade theme for the tower was born.
A few hours with LDD and three Bricklink Orders later everything was on the way. This is the result. You can see the left tower with the detached platform mounted on the rear side of the tower for compact storage. The right one is ready to play.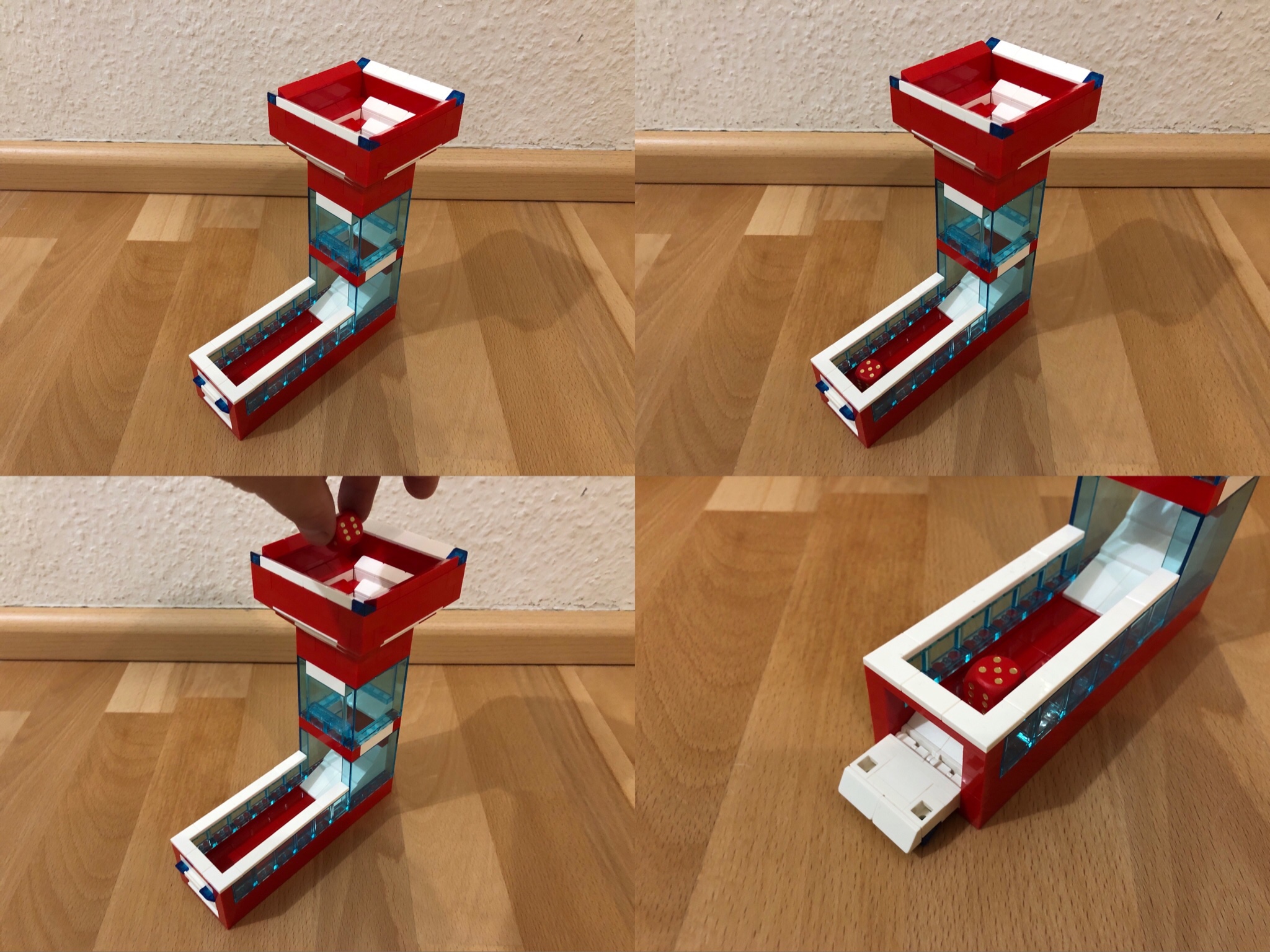 This is how it works: Throw the dice into the opening on the top, the two small ramps inside make it bounce from one side to the other and back, and finally the "Quarter Pipe" on the bottom will make it roll onto the platform. Then you can just pick the dice or open the front door to get them. No more dice "flying around" on the board or the floor… :-))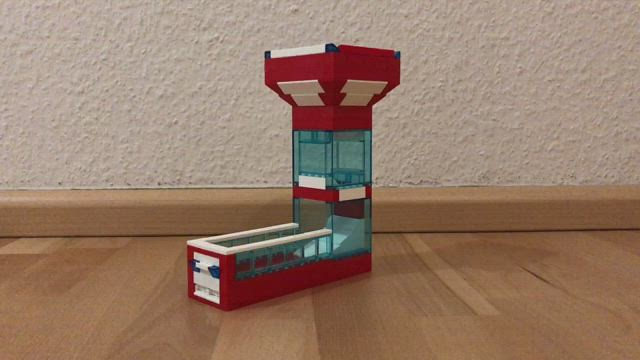 The detachable platform: The platform is fixed to the tower with a pair of long Technic pins with friction and additionally guide by two axle pins on the other side.
On the rear end of the tower there are two of my new favourite SNOT bricks (1 x 2 x 1 2/3 brick with studs on one side) to attach the platform. This way you need less space to store the tower next to your board games.