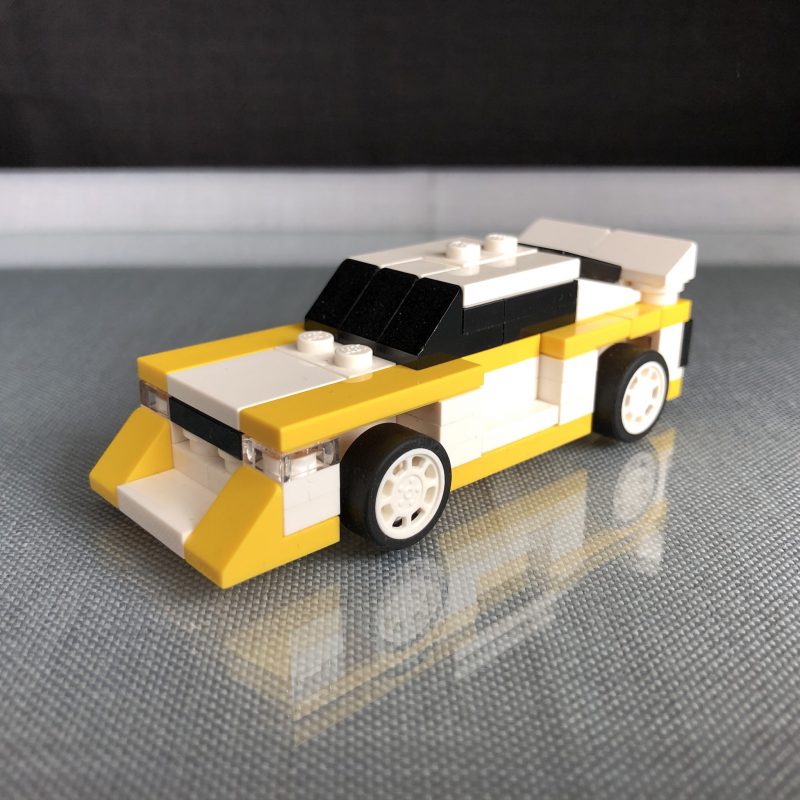 An update for one of my all-time favourite 4-wide Lego models, the Audi sport quattro S1 Evo2.
I absolutely love the new 8-wide SC set of this iconic Group B monster. When I helped my son to build his set (we only got one, so far), I was really inspired to take a second look on my 4-wide and improve it here and there.
I started with the front end. The new 2×2 tiles with two studs seemed to be perfect for the front wing. This way there was some space to reinforce the front section and add some extra air intakes between grill and spoiler.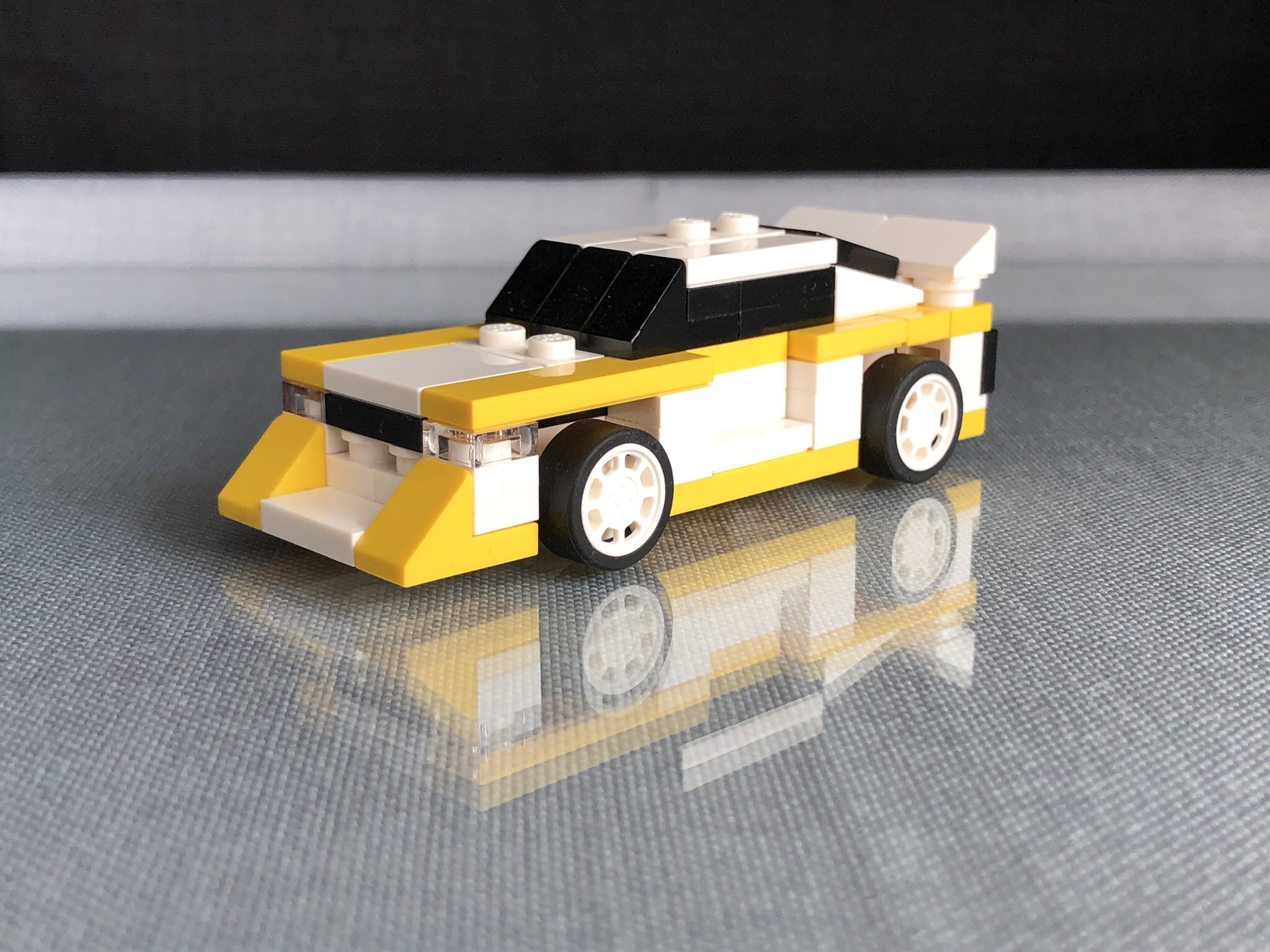 Looking at photos of the original model I decided to rebuild the rear wing. I also replaced the 1×1 black plates and tiles with 1×1 round plates for the air outlets.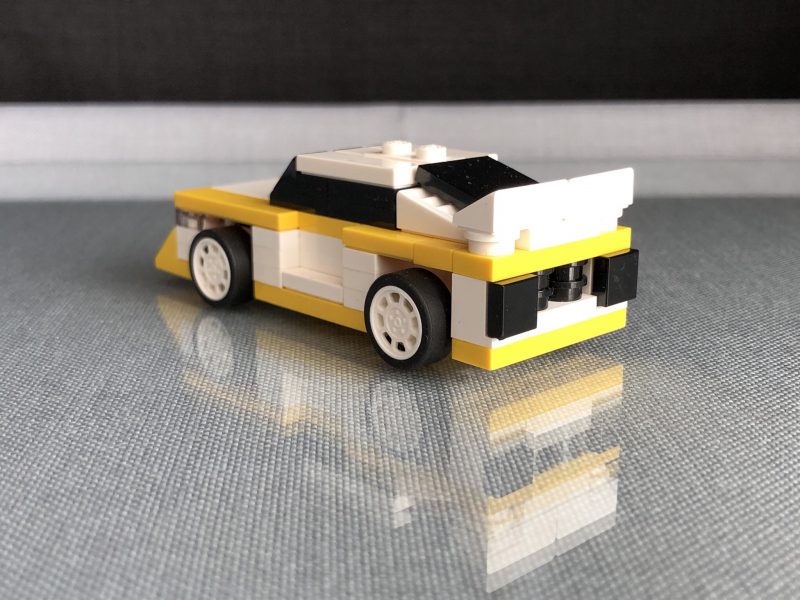 Then it was time to find a solution for the rear window and "C pillars". I was never satisfied with the collection of "cheese wedges" and the small window. After trying a lot of different parts I chose a combination of 1x2x2/3 slopes and a 2×2 tile.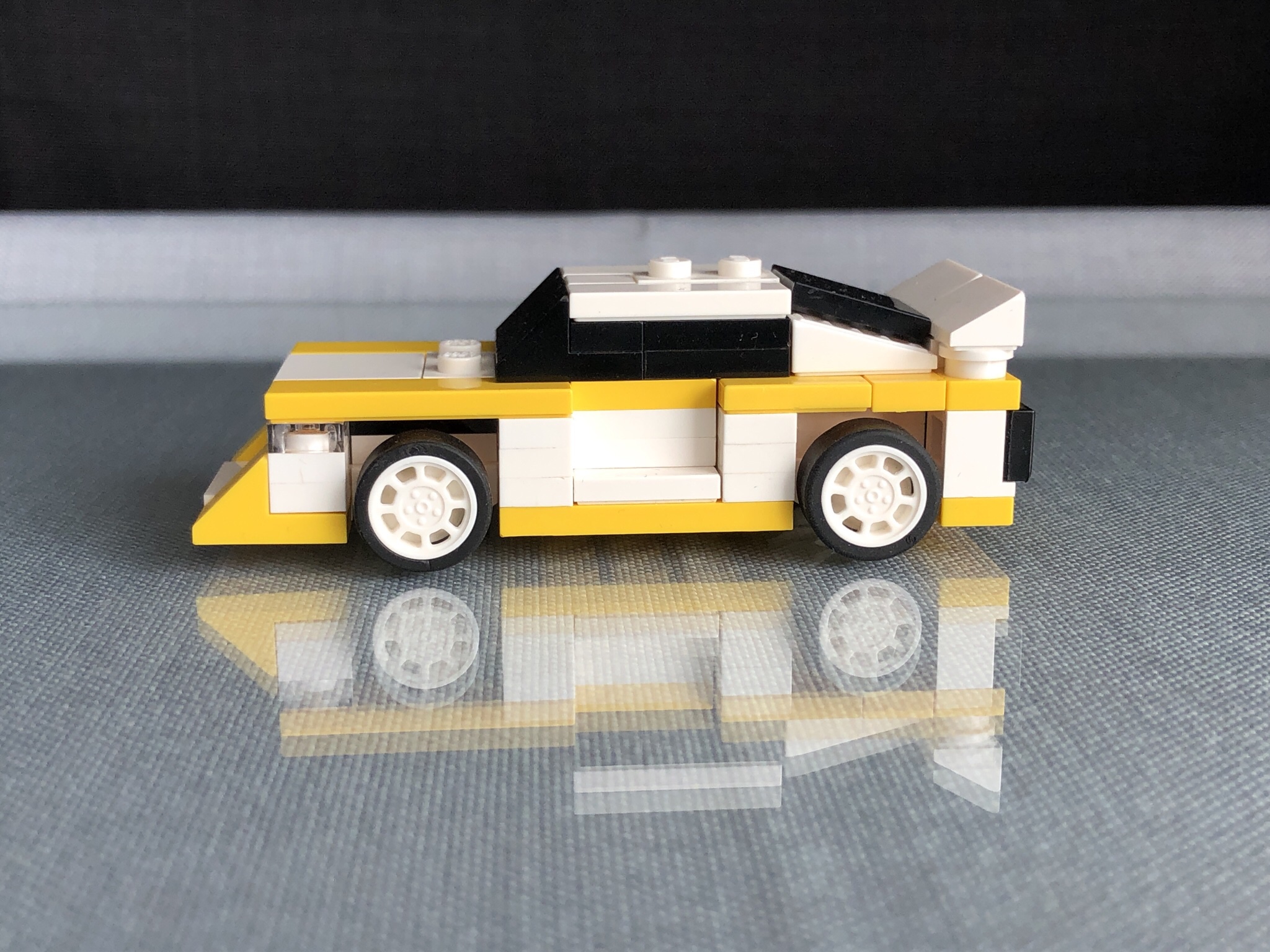 The most tricky part was fixing the 2×2 tile. I had to rebuild the whole 3-wide middle section to find place for a holder that wouldn't fall apart at the first touch.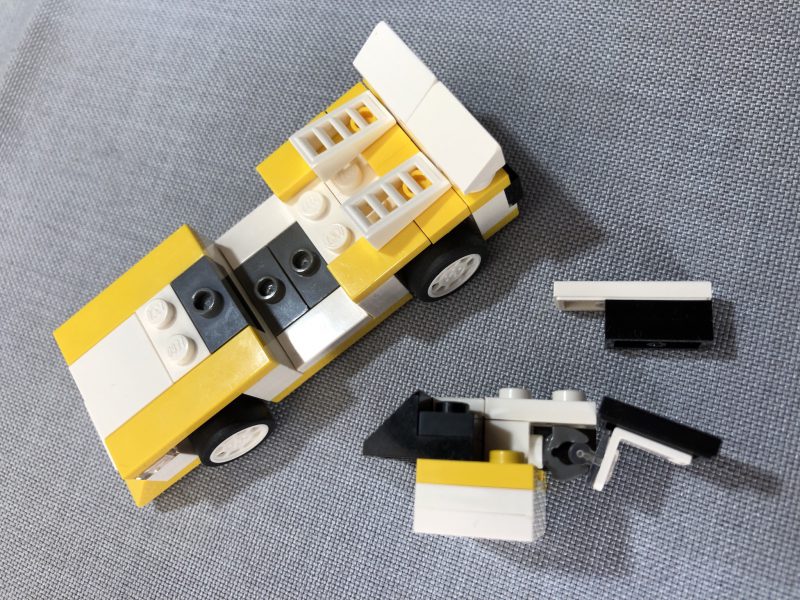 Finally I found a combination of a 1×1 "light brick", a robot hand, a transparent holder with a stud and a "neck bracket". It might not be a 100% "legal" connection, but it works well.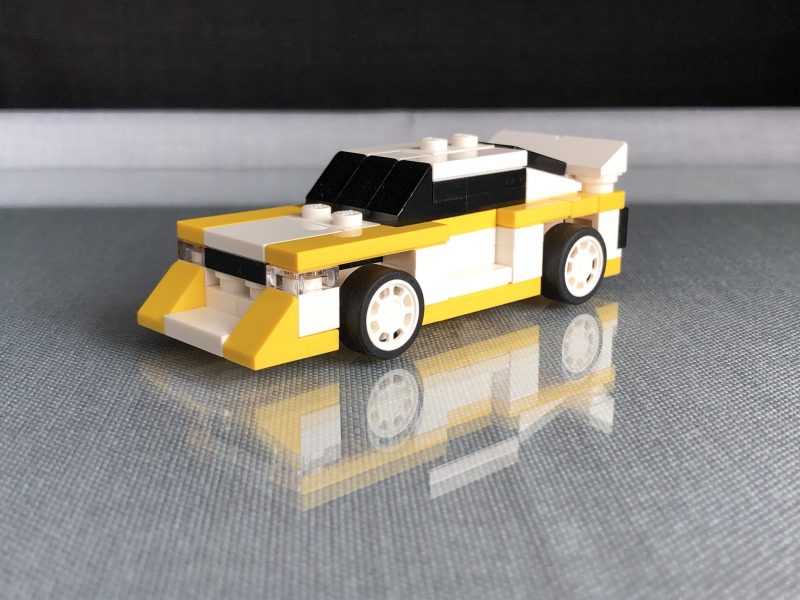 So this is V2.0 of my 4-wide Lego Audi sport quattro S1 Evo2. I hope you like it! :-))
Bonus picture #1: Brothers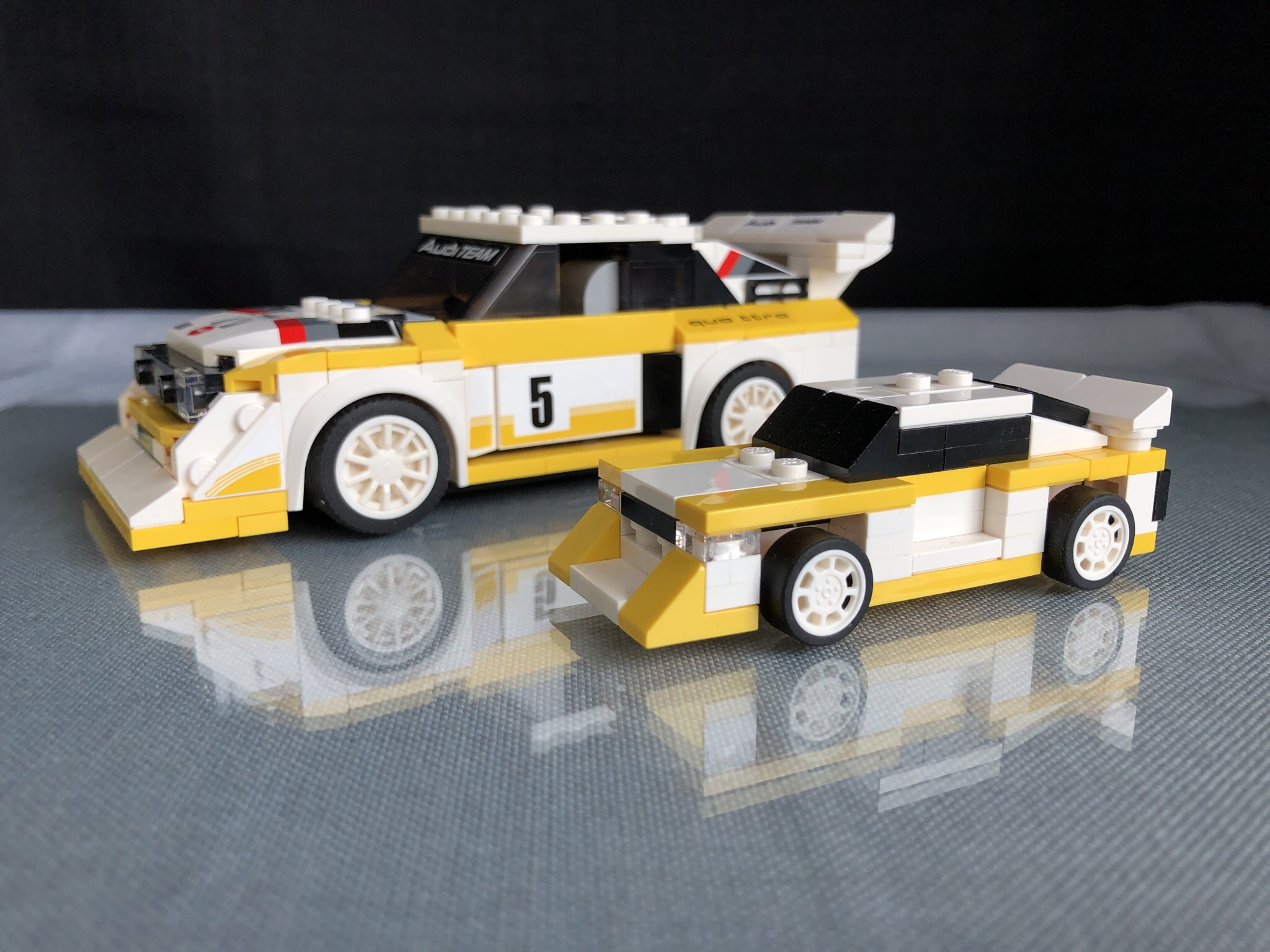 Bonus picture #2: Rivals