Rated 5 out of 5 (40 ratings)
8,005 visitors
48 comments
Added July 15, 2012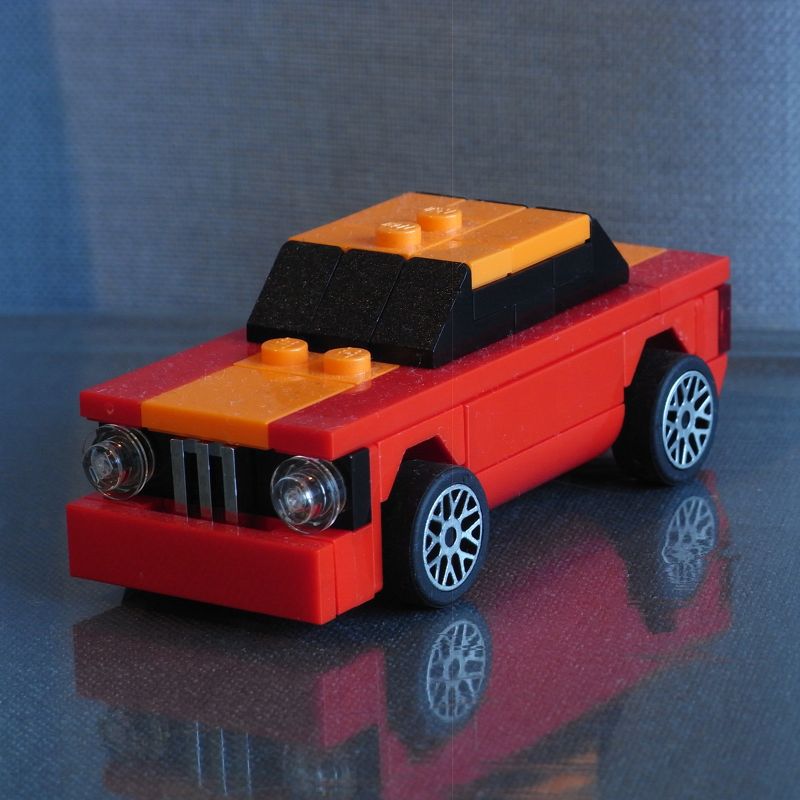 A 4-wide version of the classic BMW 2002 turbo, the first German production model with a Turbo charger (even before the Porsche 911 got one)
I hadn't thought about building a 4-wide "02" until I saw Starscream Soundwave's 4-wide model. I have to say I was heavily inspired when I saw his BMW 2002 and the ideas started coming up. So please take a look at his model first (and leave a comment if you like it). That's where I started with this model.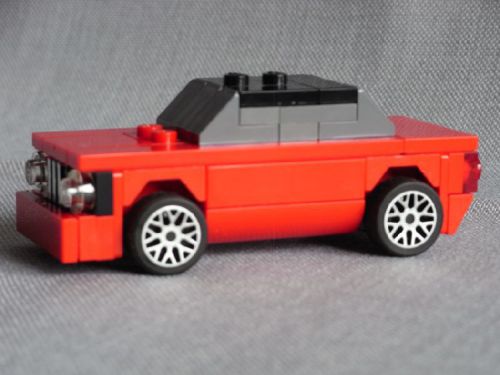 Left side view: I thought that the classic LEGO Town mudguards would look cool on this model so I added those. Then I changed the lower part of the side panels from wedges to arches. I think they look smoother this way. I've added some spoked rims for the classic sporty look.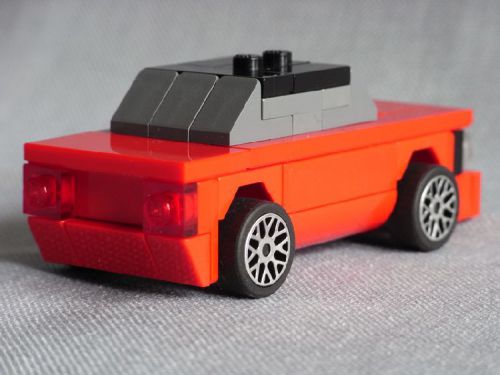 Rear right view: No big changes here. I mainly changed the license plate section between the tail lights (Hmm, maybe I should use trans-red tiles instead of plates for those). I also made the window section in 3-wide instead of 4-wide.
Fast and Furious, vintage German style of the 70s: A 914 and a 2002 waiting for the green light :-))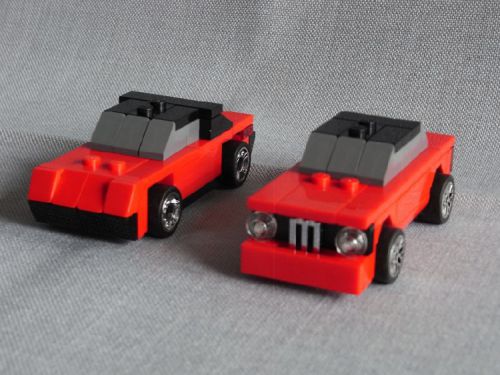 I had to make the front bumper thicker to hide the lower half of the chrome grill for the BMW "kidney". So now it's a 2002 turbo front bumper ;-)). I also added a black roof for the "sporty look" and embedded it into the window line using the 45 deg wedges with the cutout. I remember quite a lot of customized cars with a black roof back in the 70s.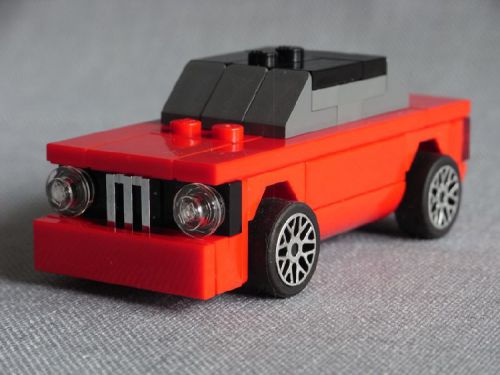 So this is my 4-wide LEGO BMW 2002 turbo. I hope you like it :-))
Update August 10, 2012: Some extra pictures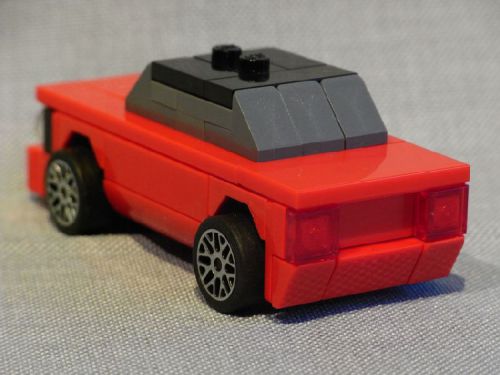 Rear left view: It really looks better with tiles for the tail lights.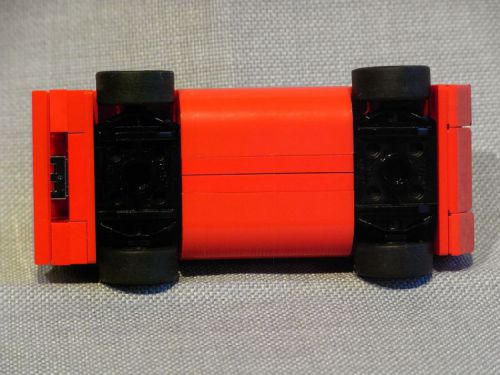 On special request: The "underwear". It almost looks like a modern aerodynamics kit :-)) You can also see the hidden part of the grill.
Bonus pictures: The original 2002 version (1971-1973)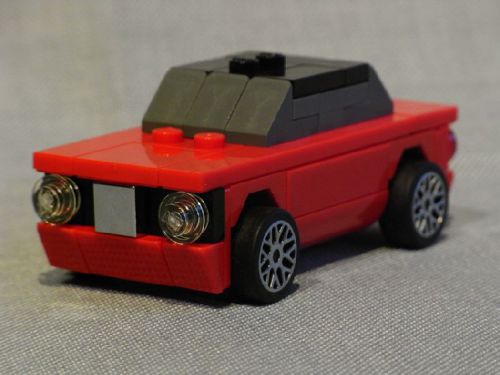 Smooth front end without bumper and spoiler.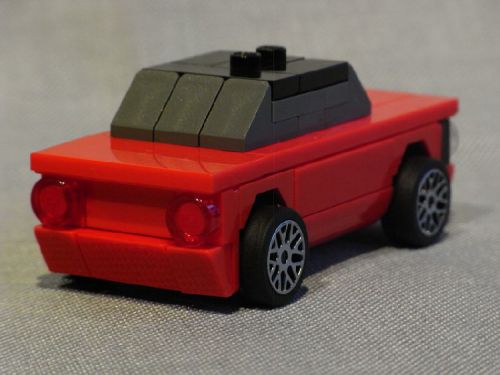 Rear end with round tail lights.
Update October 1, 2012: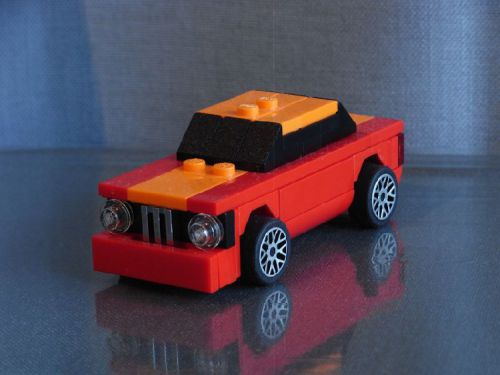 A new colour scheme for the BMW 2002 turbo: The windows are black, now, roof and a part of front and back are orange. I think it looks a lot better with the black windows…