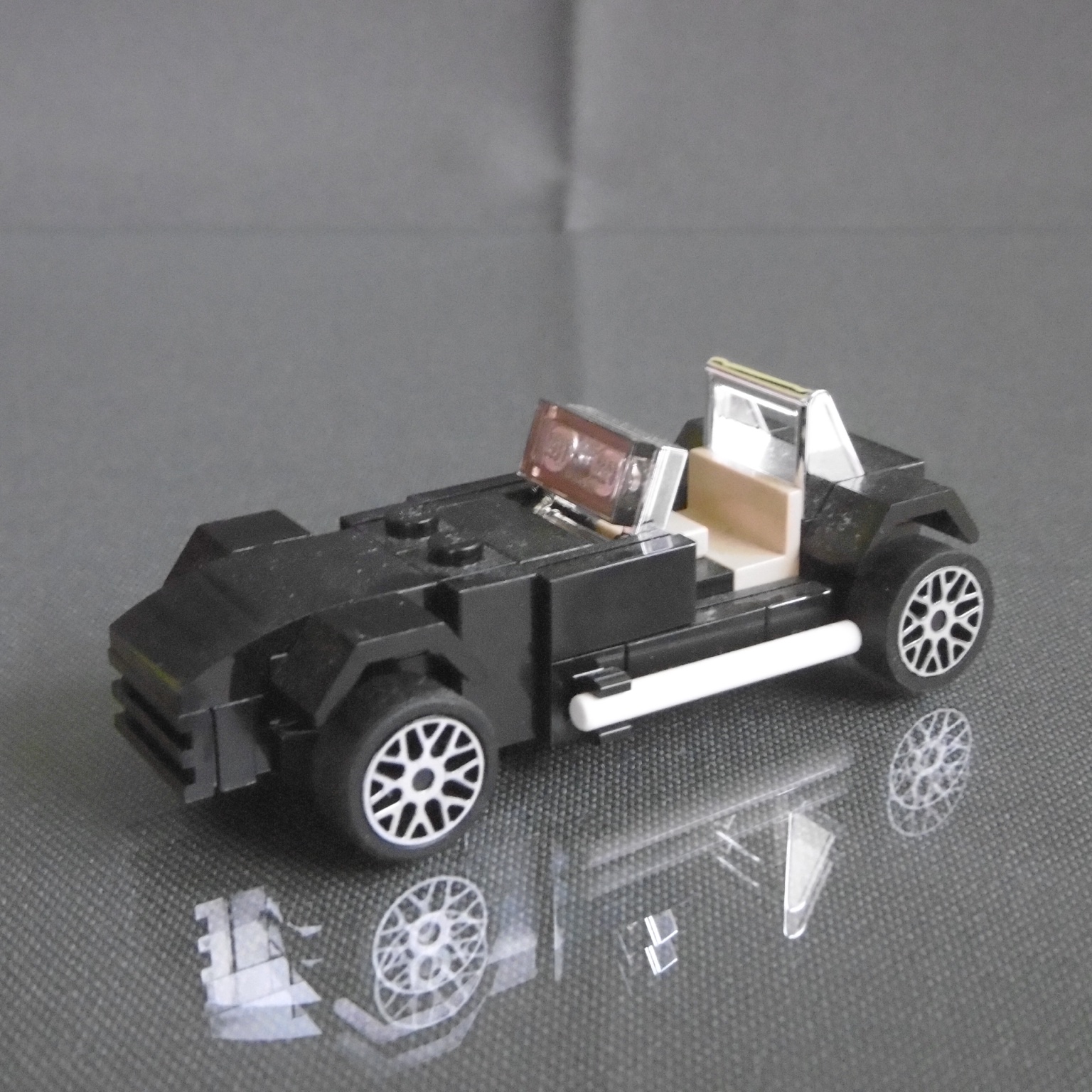 My 4-wide version of one of the most minimalist roadsters ever built, the Lotus Seven
The Lotus seven was such a simple car: Four wheels, an engine, a cigar shaped body which just covered the chassis, two seats and a steering wheel. The result was a very light car which didn't need a big engine to have fun, fun and more fun (when the weather was fine).
The inspiration for this model was the big Lego Ideas model of the Caterham Super Seven (21307). I wanted to build my own 4-wide version quite for a while, but I had no idea for the mudguards. I wanted to use the smallest ones which made the original car look almost like an open wheeler. After all, the solution was simple: I had to use really old parts – the mudguards from the first 2- and 4-wide Lego cars from the late 1970s / early 1980s. I was lucky to find some in my old Lego boxes in the basement.
The yellow of the Ideas model wasn't my favourite colour at all. I'd loved to make a dark green one, but the mudguards didn't exist in that color. So black was my favourite among the available colours.
The rest of the car is mainly a (more or less) 2-wide cigar shaped body with some chrome parts, a simple interior and two white side pipes: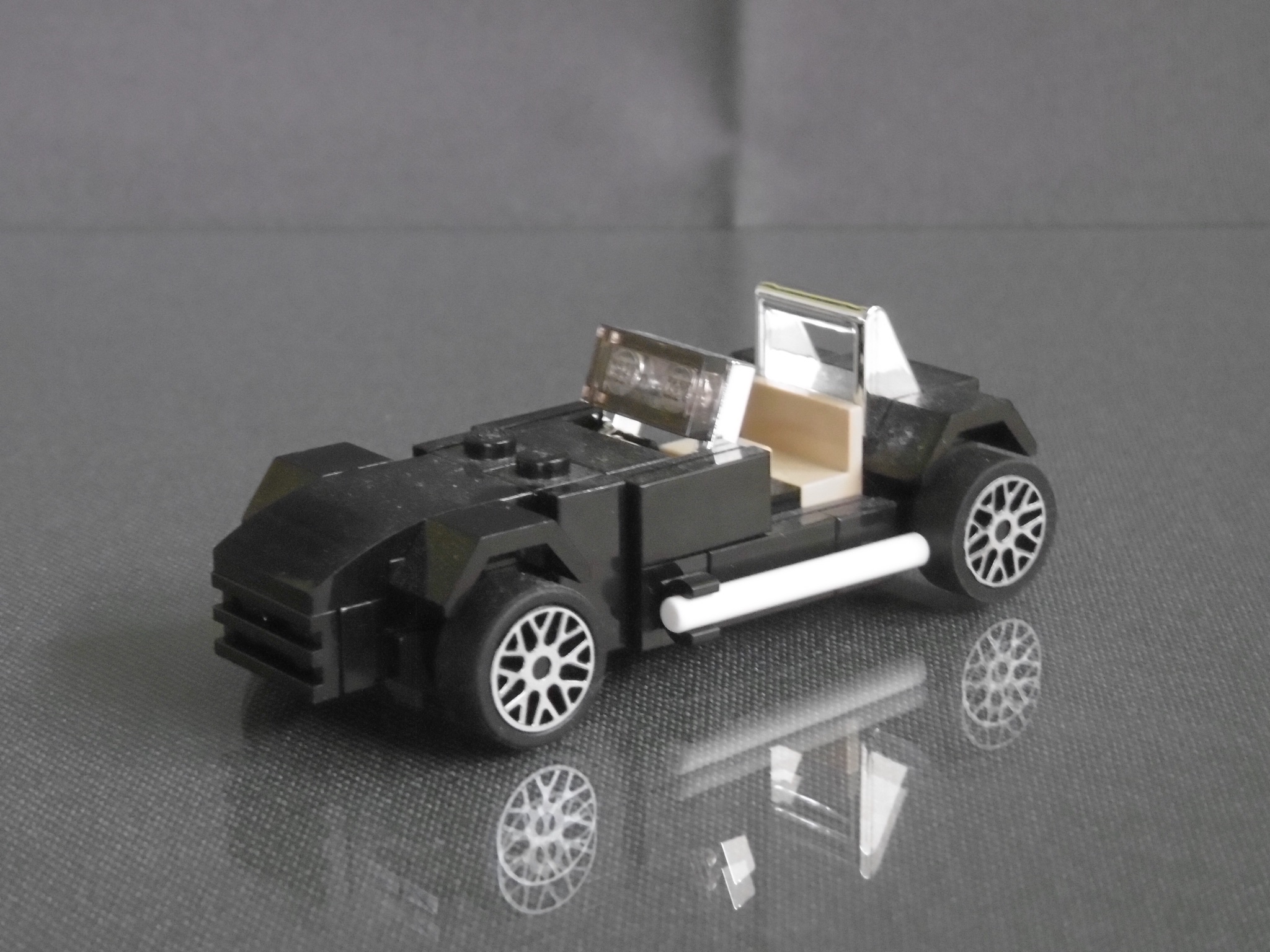 So this is it, my 4 wide Lego Lotus Super Seven.
I hope you like it :-))