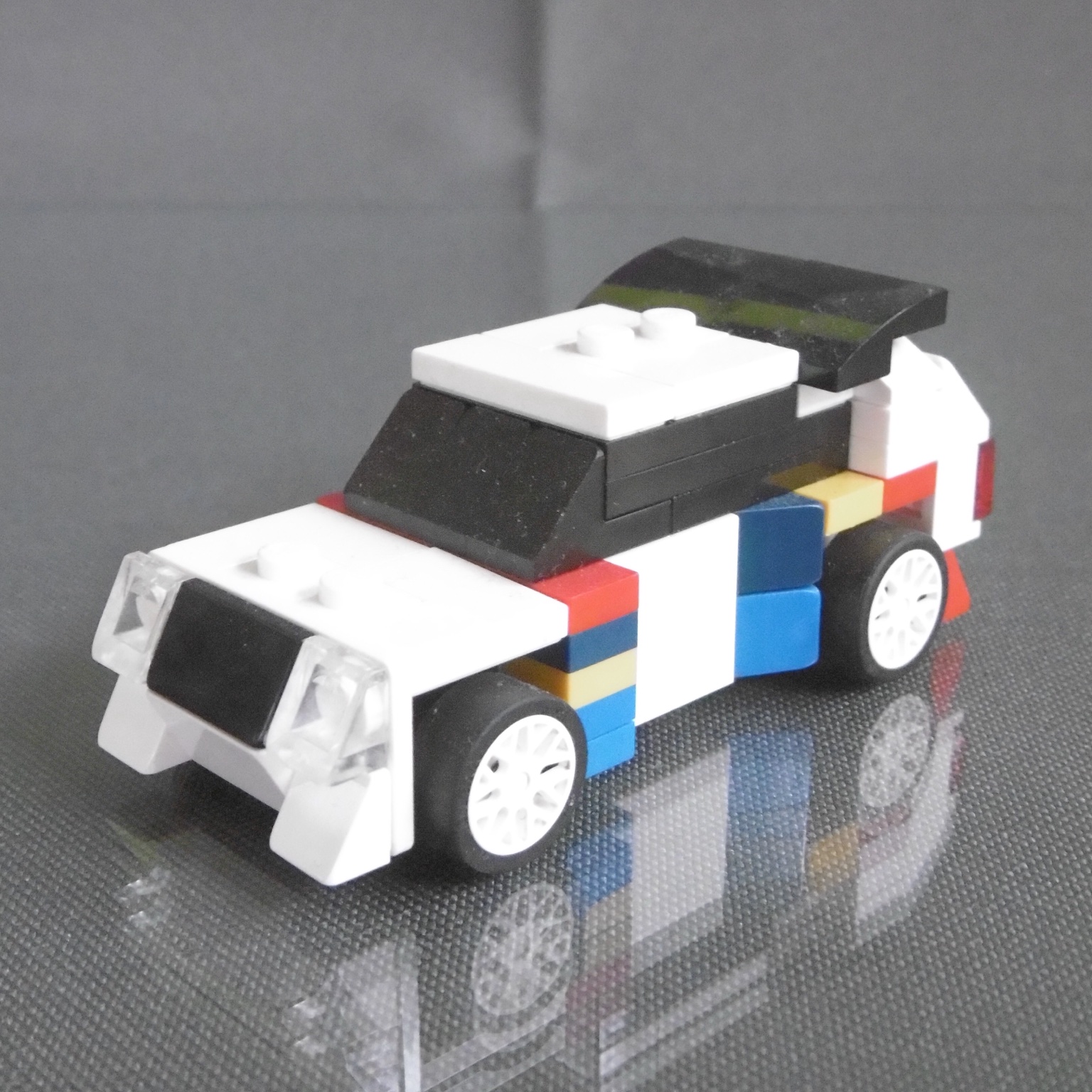 A 4-wide model of the 1980s Group B Rally monster.
When I built my 4-wide Audi sport quattro S1 some years ago I knew that one day I would build this one, too. A sketch model has been on my shelf for quite a while, but now I've finally found time to finish it, take some decent pictures and write some lines.
The basic design is similar to the S1 with 4-wide wheel arches and a slimmer middle section. I used SNOT brackets and cheese wedges for the rear wheel arches to get the wide body look of the 205 Turbo16. The 2x2x2/3 curved slopes worked well for the unique rear wing of the Evo2. The colour scheme needed some yellow accents to be distinguished from BMW and Martini racing stripes.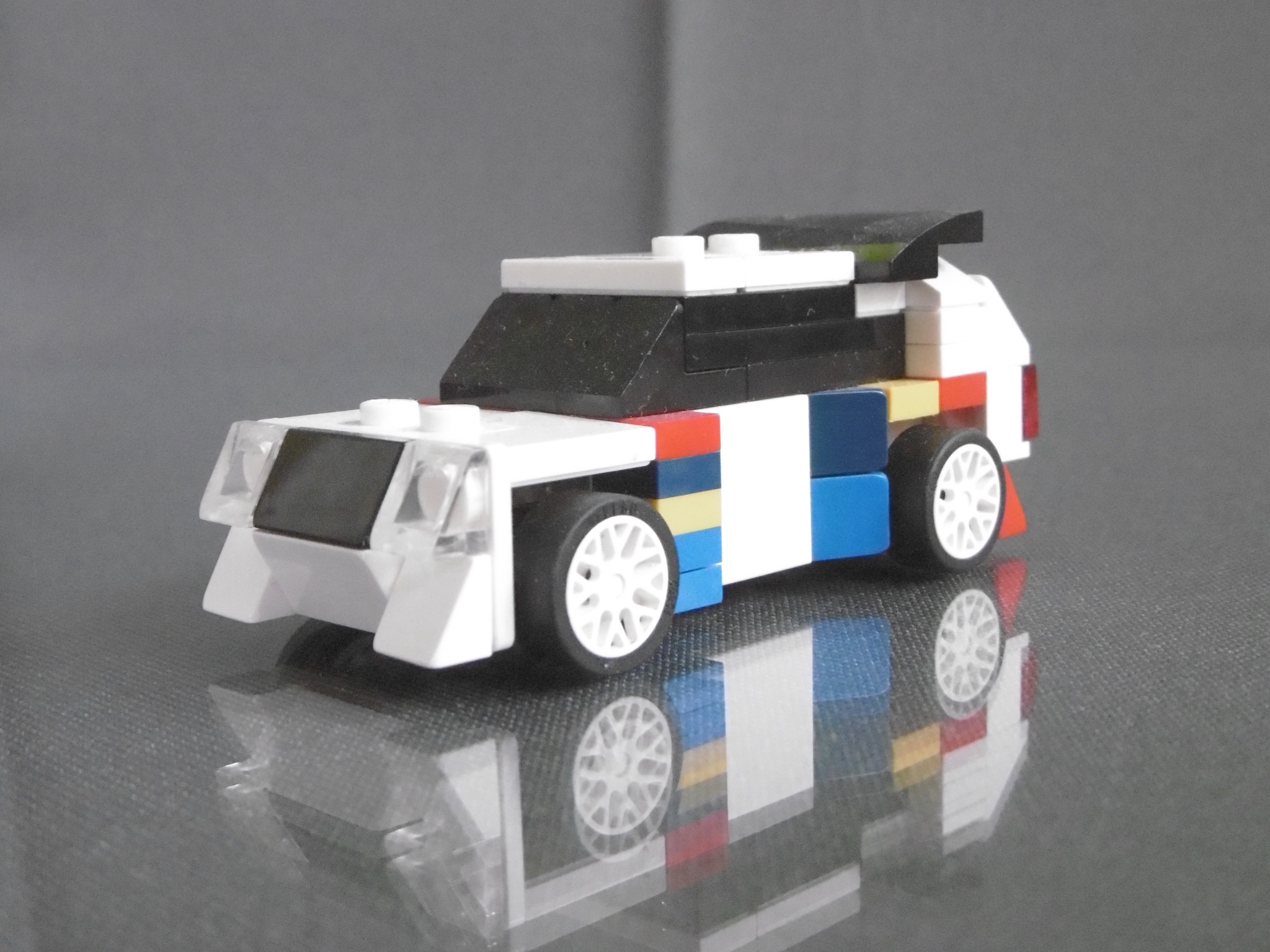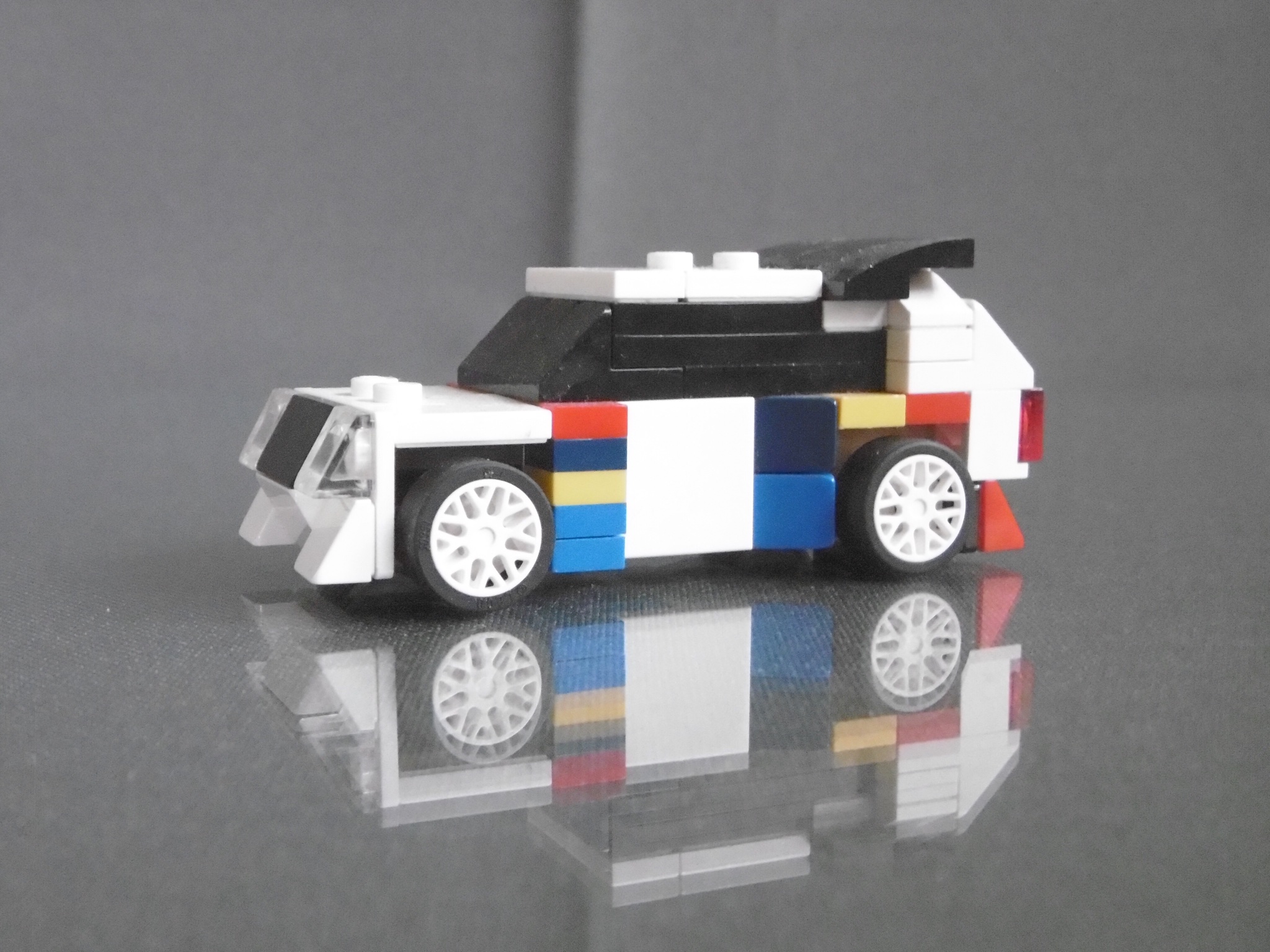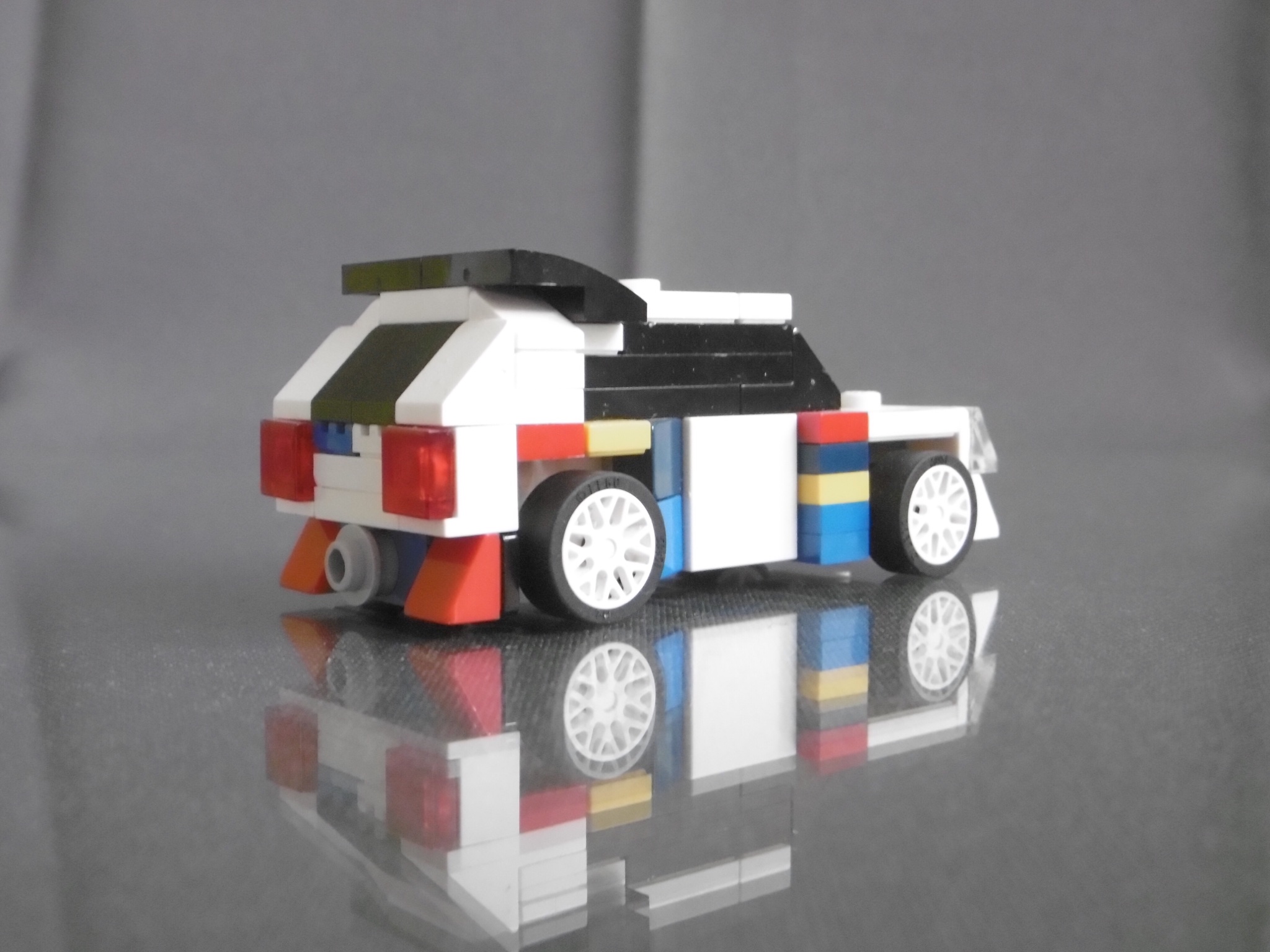 That's really a big exhaust pipe! It was big (maybe not that much) and it could spit fire!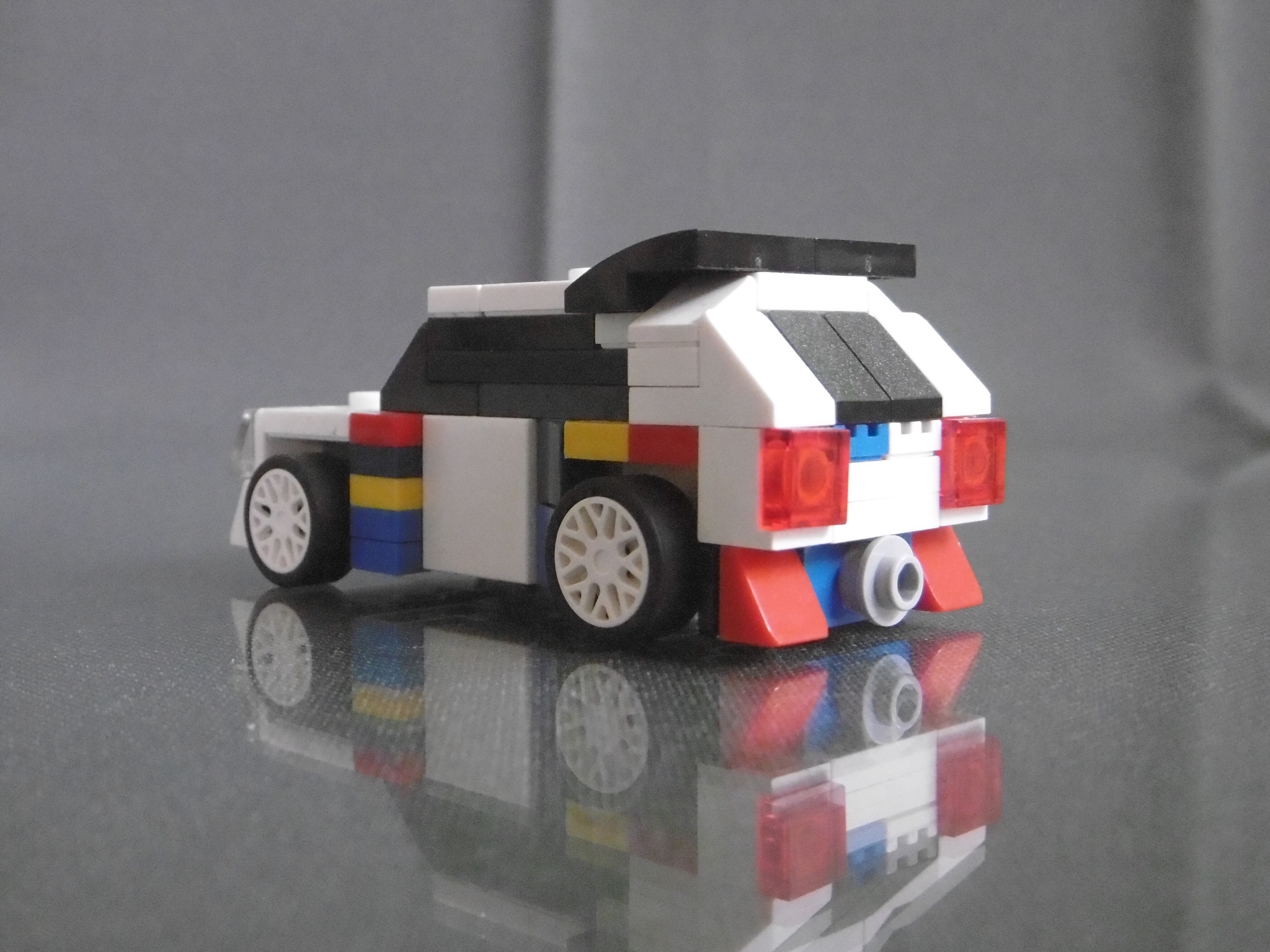 Just like the original:
You can take off the front and rear section of the car's body for repairs.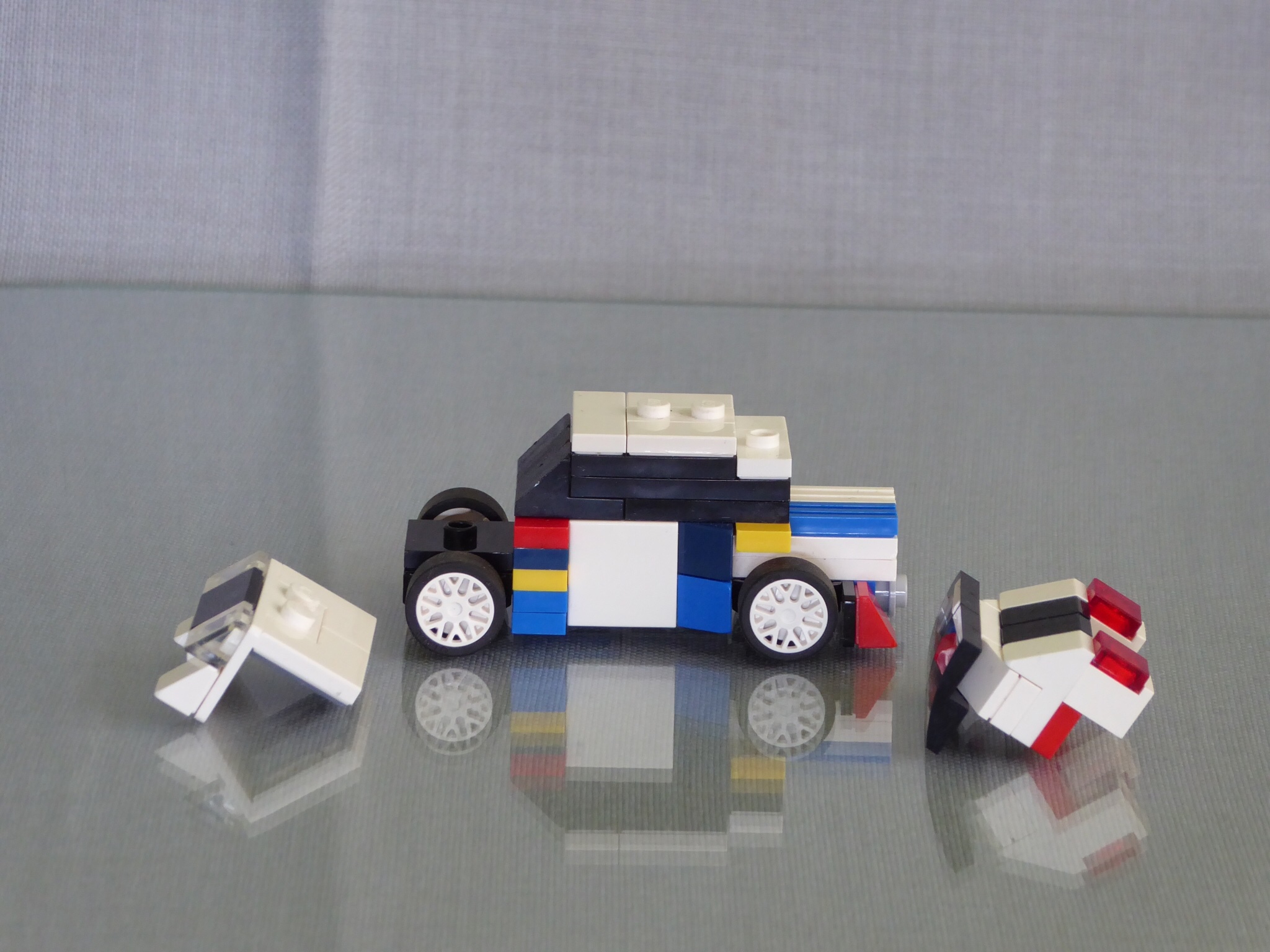 This is my 4-wide Lego model of the Group B Rally Peugeot 205 Turbo 16 Evo2.
I hope you like it :-))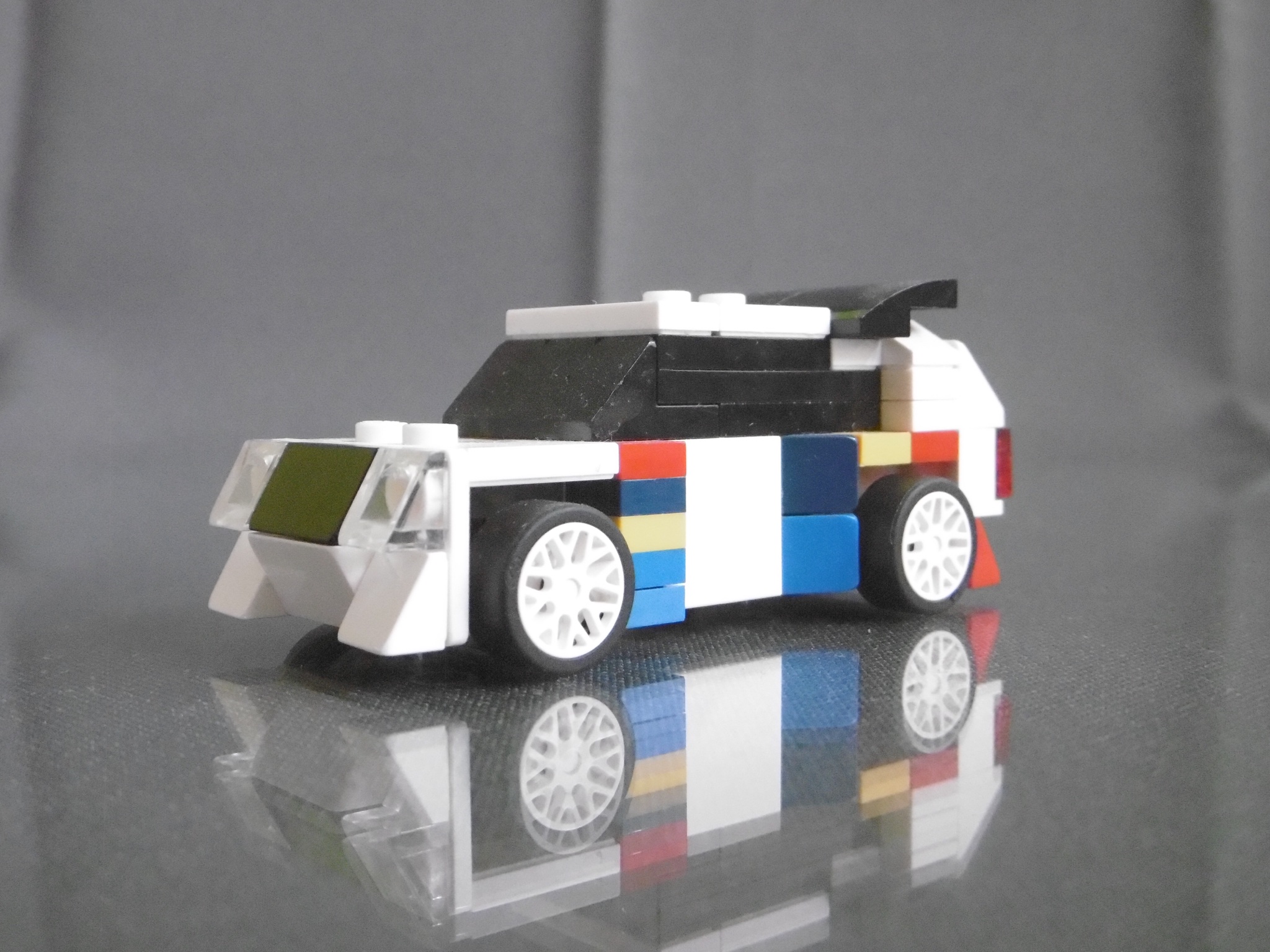 Bonus picture #1 – "The rivals":
Peugeot 205 Turbo16 Evo2 meets Audi sport quattro S1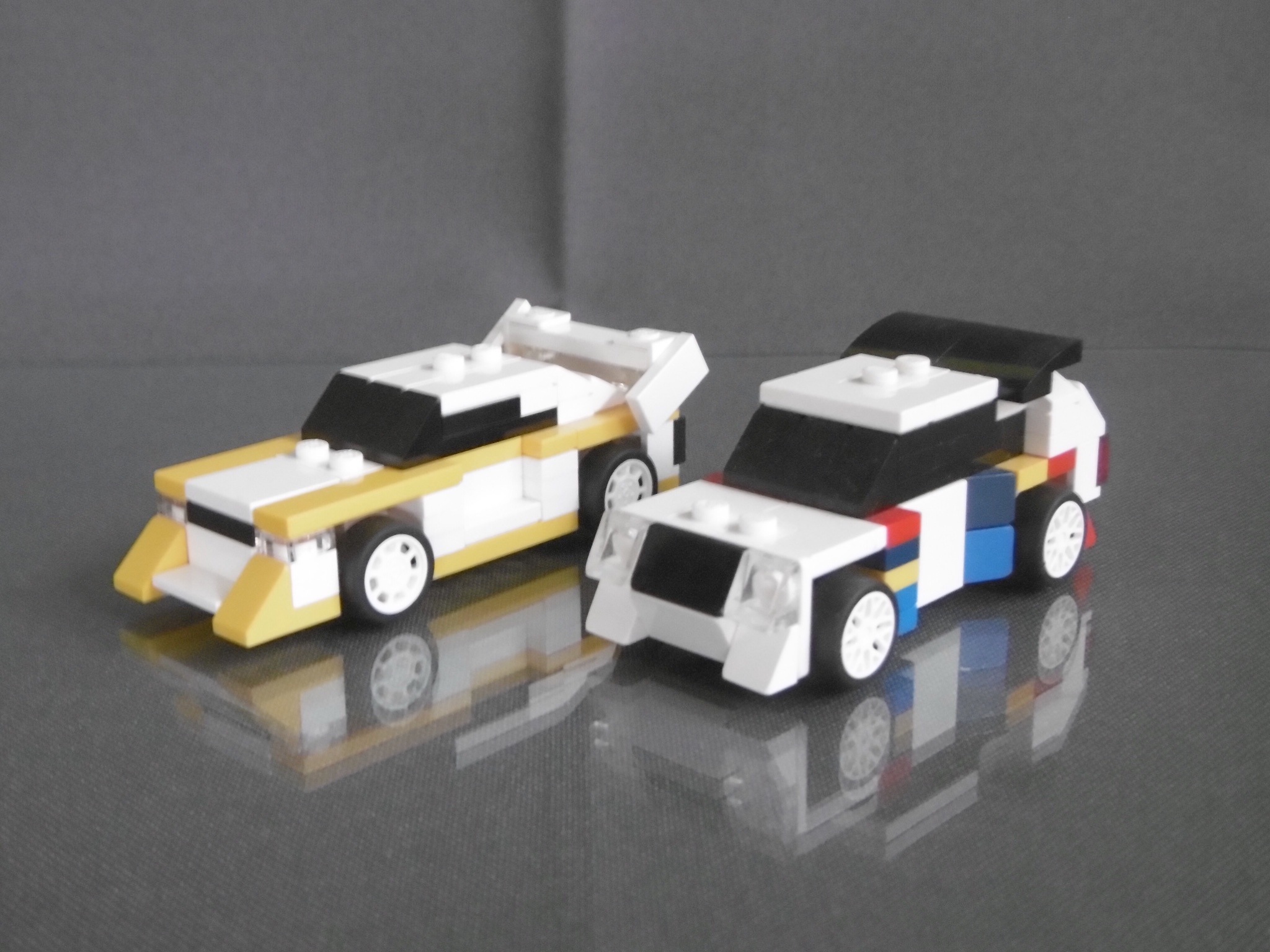 Bonus picture #2 – "When Walter met Michèle":
A Drag Race would have been cool, wouldn't it?