A Container Carrier for 16x8x8 Space Cargo Units (SCU), transformable to be transported as a sigle SCU itself.
I needed something like a container carrier for 16x8x8 SCUs to move them in a space port. At the same time the carrier should be small enough to be transported as a single SCU. So there had to be included some kind of transformation to extend the vehicle frame in a way that made it possible to carry "itself".
I tried many different designs, in LDD as well as with real bricks until I found a structure that worked. It had to be (1) sturdy enough to carry SCUs, (2) maneuverable with or without an SCU and (3) transformable from transport mode to carrier mode and back with a few and easy steps.
This is the result: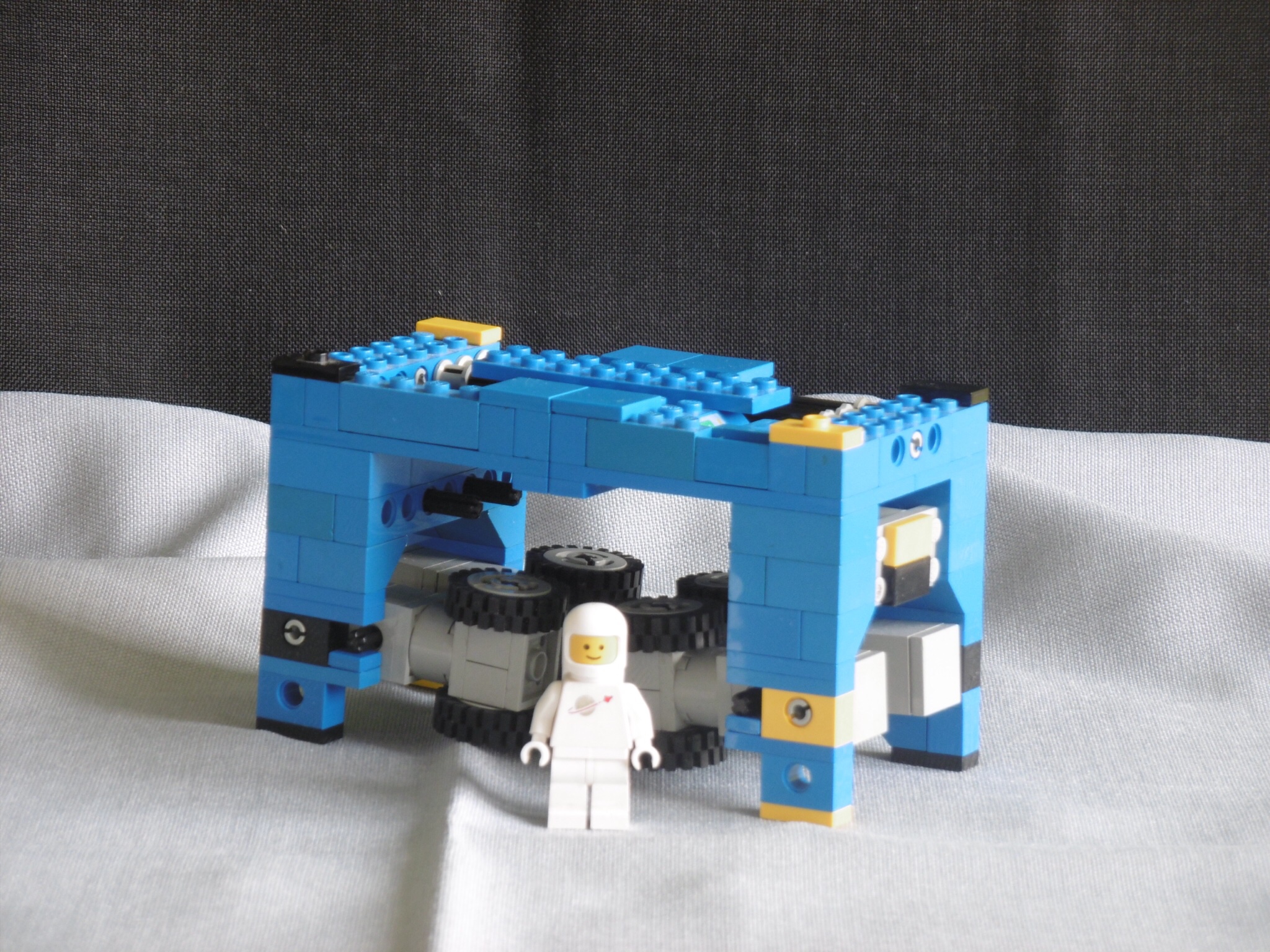 Transport mode: Standard SCU size (16x8x8) with standard fixing points.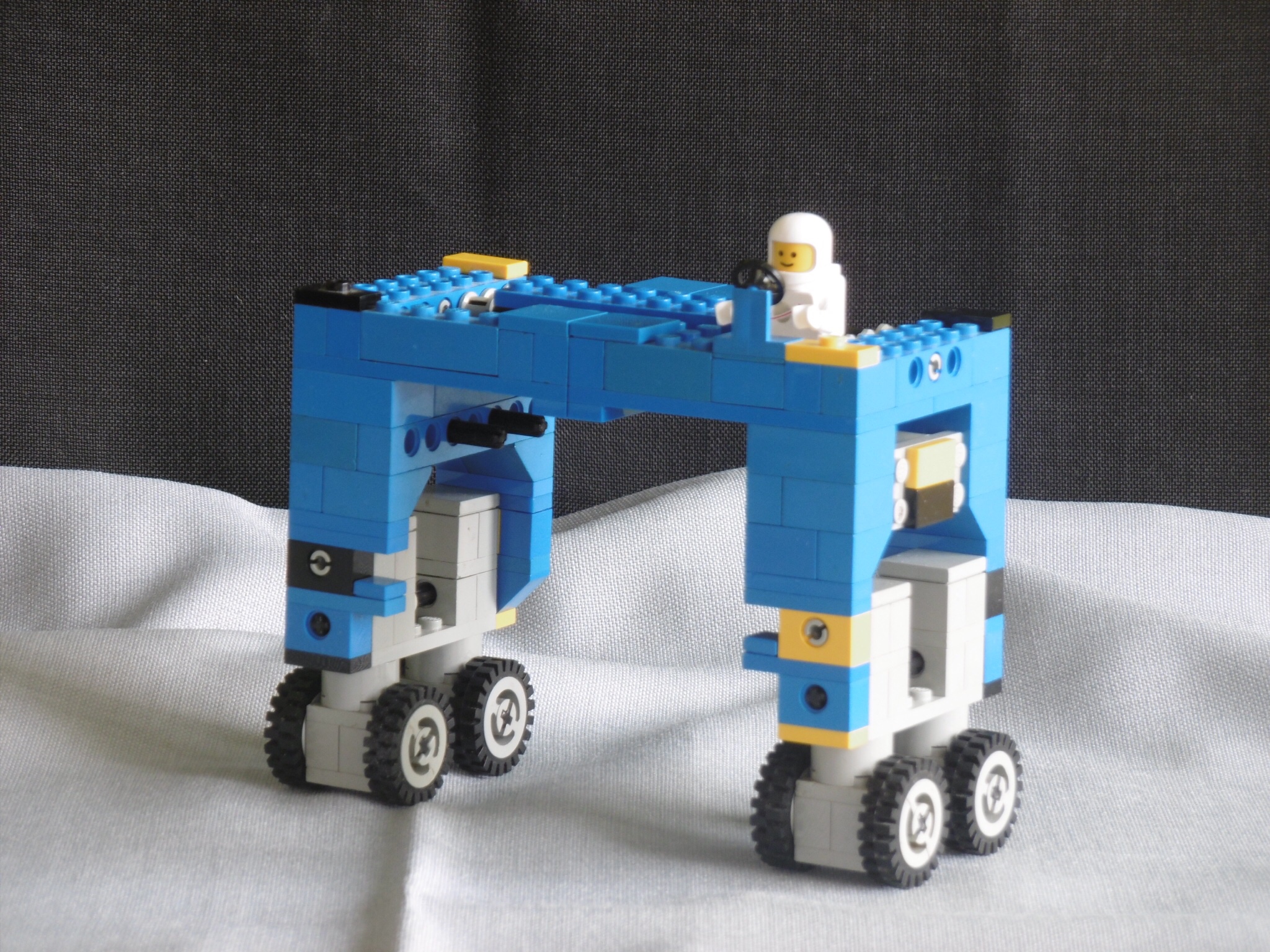 Step 1: Fold down the wheels
Step 2: Fold up the steering wheel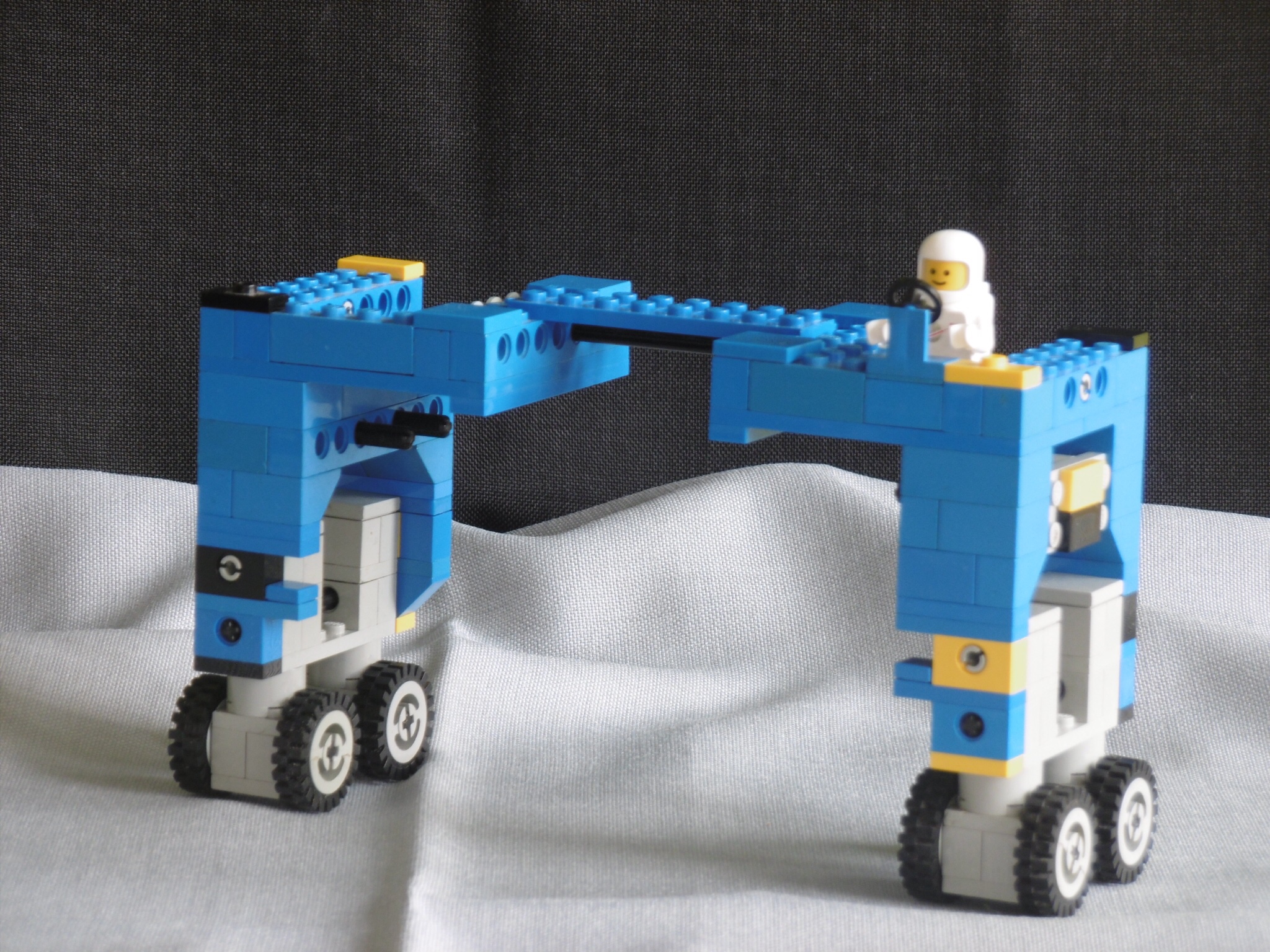 Step 3: Slide out the sides
Step 4: Fix the sides with a 8×2 beam plate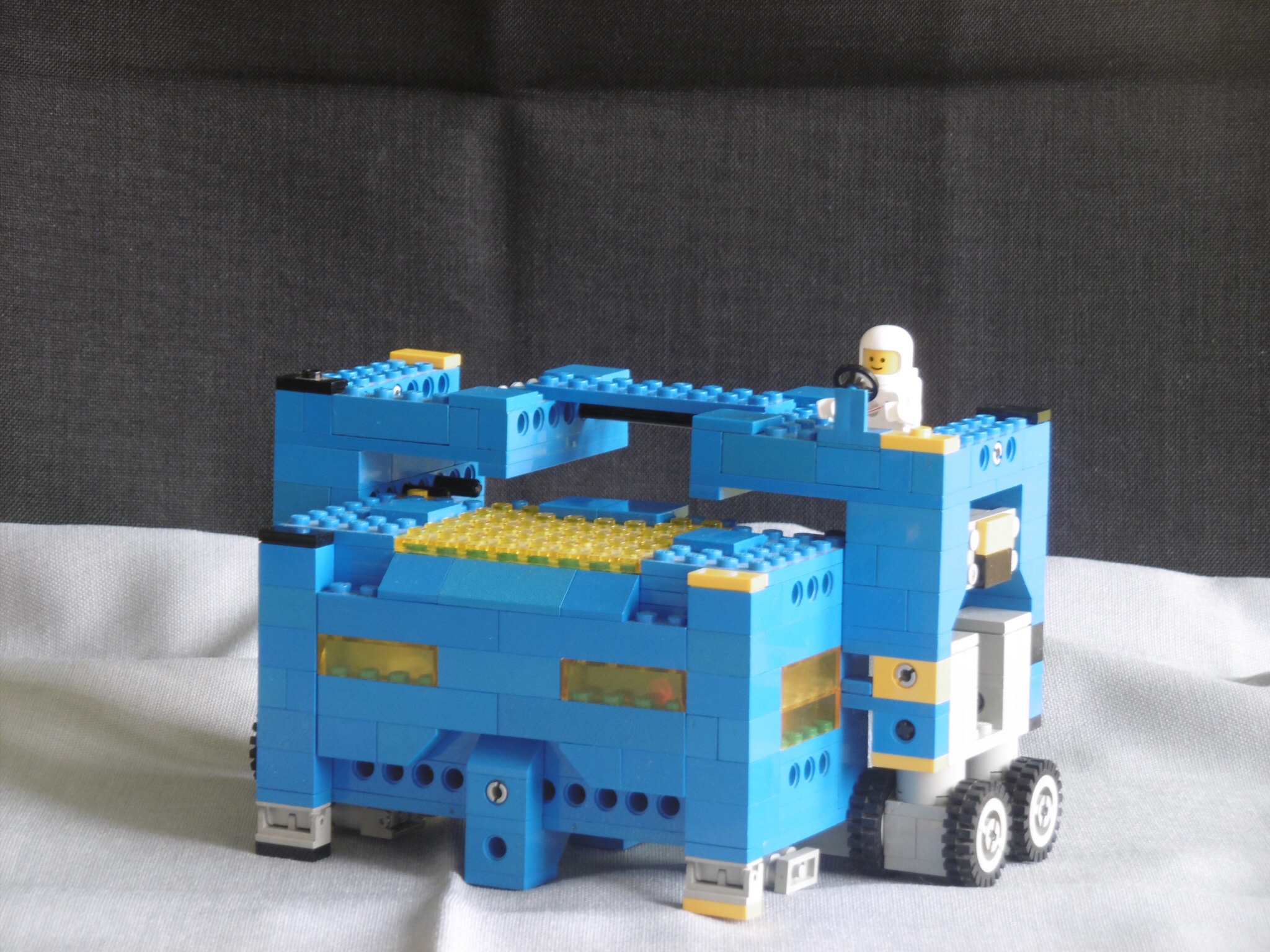 Sliding over a 16L SCU.
Lift the SCU up a little and fix it with with the connectors on the sides (each with a pair of 4L axles and 2×2 round bricks connected by a 2×4 plate).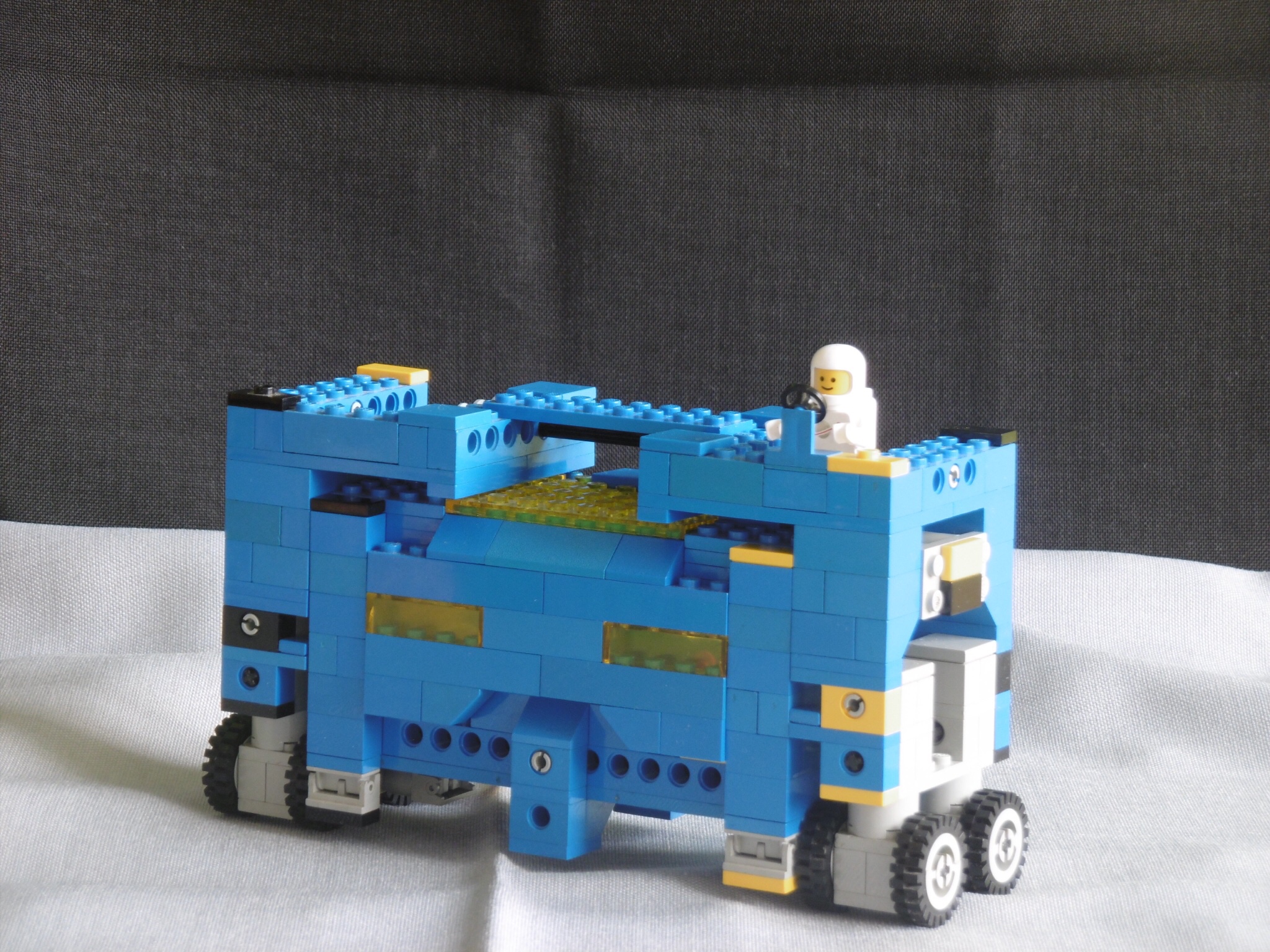 This is my Lego Classic Space SCU Container Carrier.
I hope you like it :-))
Bonus picture:
Carry the carrier.