6,828 visitors
33 comments
Added March 11, 2013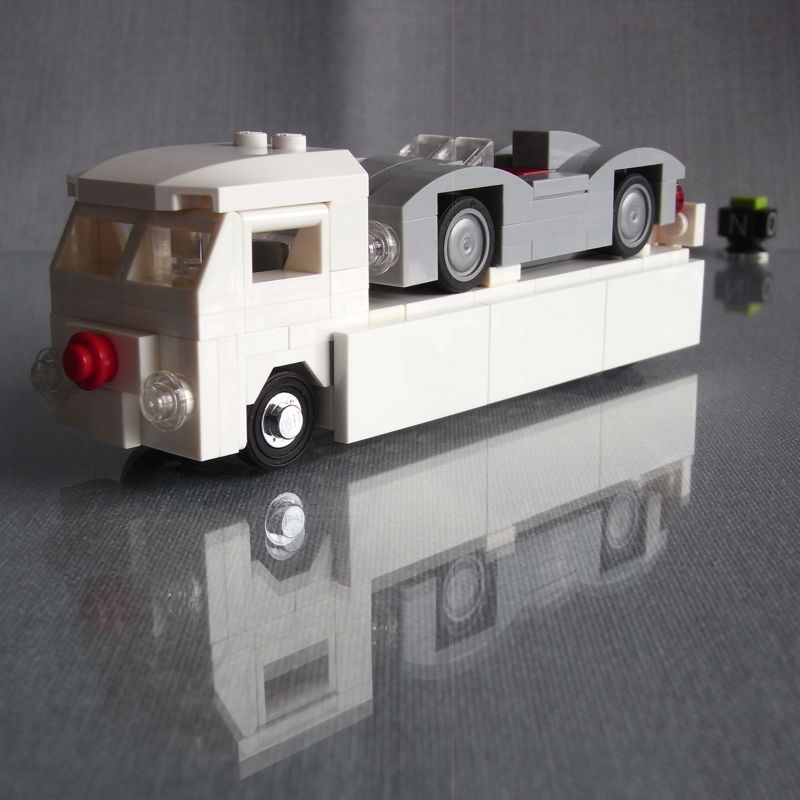 The Volkswagen T1 flatbed "Renntransporter" with longer wheelbase as used by the "Rennstall Bunker" in the late 1950s
I already built the 550 spyder with the T1 Renntransporter in mind. I wanted to build this team in 4-wide scale since I first saw Senator Chinchillas fantastic big version in the Classic Race Teams group.
So this is basically a 4-wide version of his model.
I already had made some 4-wide T1, especially my small version of the 10220 Camper. So the basic design of the T1 was already there.
I wanted to have the Porsche and the T1 as 4-wide models, so I had to leave the idea of hinges for the side panels. Instead of hinges and tiles like on my earlier double cab flatbed Transporter I used three 2×4 tiles on each side. To imitate the opening of the side panels the tiles can be positioned 1 stud lower.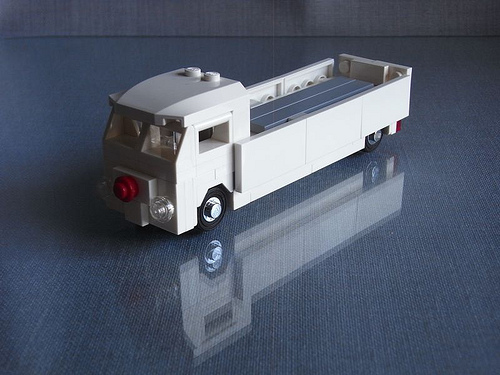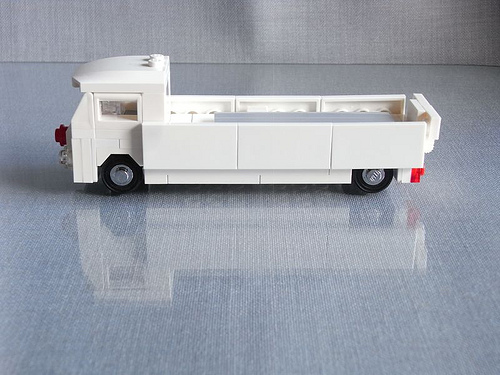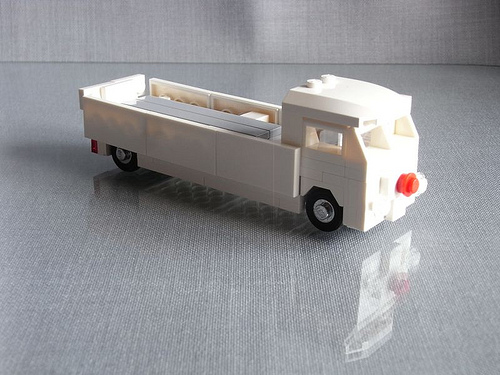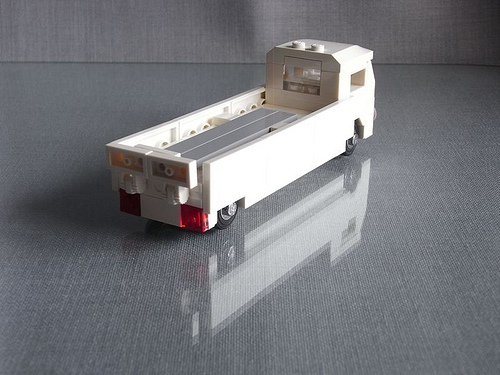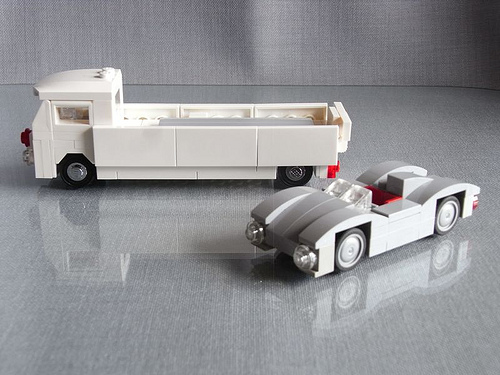 Ah, the cargo has arrived ;-))
Art Bunker (USA) / Charles Wallace (USA) finished the Sebring 12 Hours 1957 (the 2nd race of the 1957 FIA World Sportscar Championship) 8th overall and 1st in the Sport 1500 "Class F", driving Bunker's Porsche 550 spyder.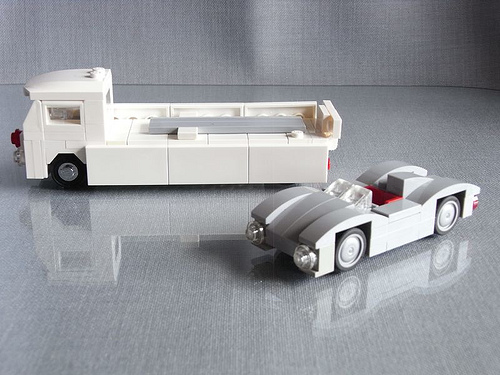 On the flatbed between the wheels of the loaded car there is room for two 1×8 tiles.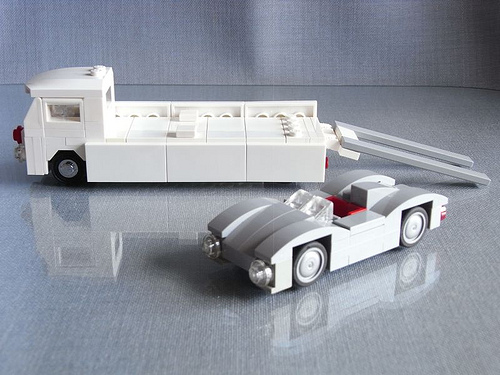 The tiles can be used as rails for a ramp to load and unload the Transporter.
There is goes…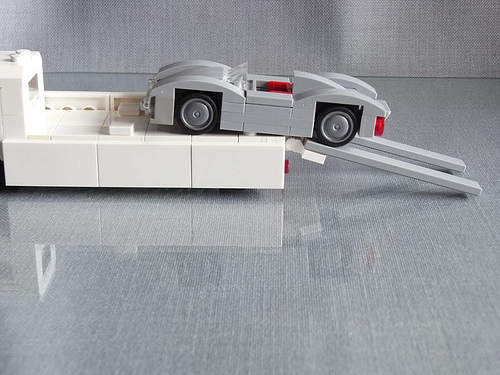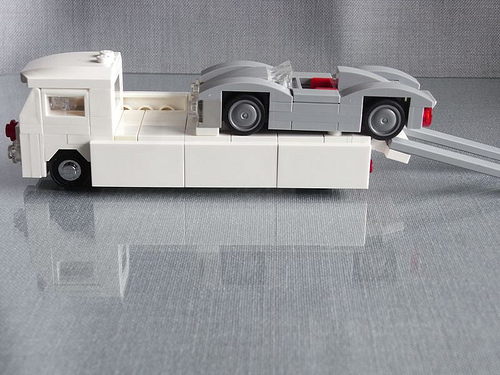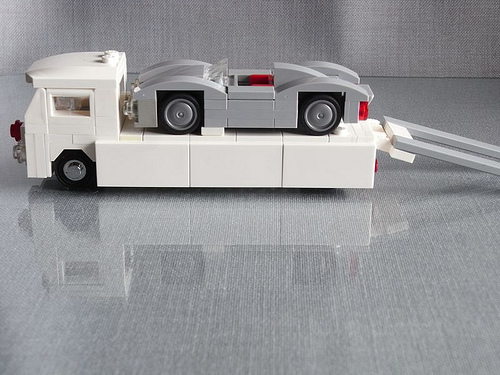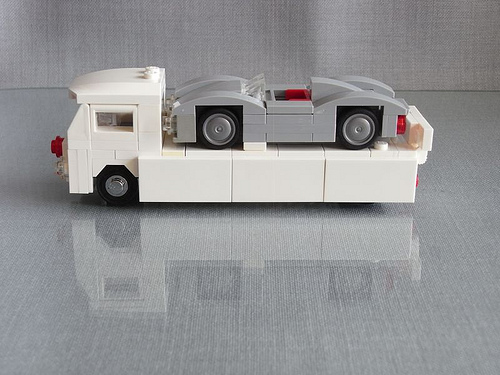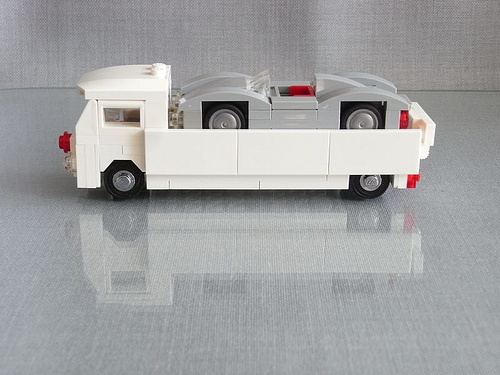 And there it is, ready to go…
Credits: Please take a look at the 4-wide T1 models built by Isaac, Hot Rod, Dylan, Klingus and Ben and you'll find one or another detail I used on this model.
Bonus photo: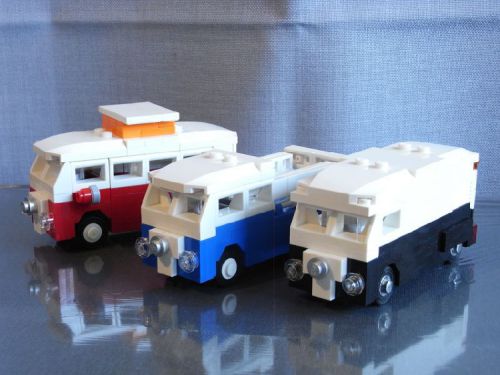 The rest of the Volkswagen T1 family: Camper, Flatbed Transporter and Panel Van.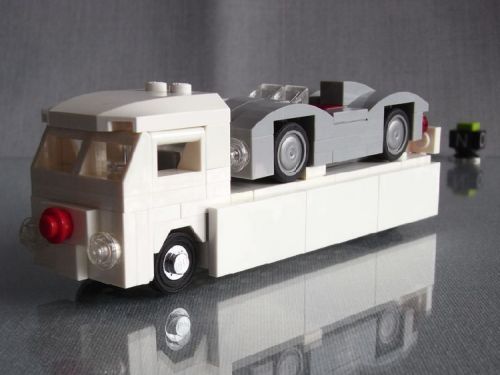 So this is my VW T1 Renntransporter as used by the Rennstall Bunker. I hope you like it :-))