Rated 5 out of 5 (35 ratings)
2,560 visitors
21 comments
Added May 27, 2014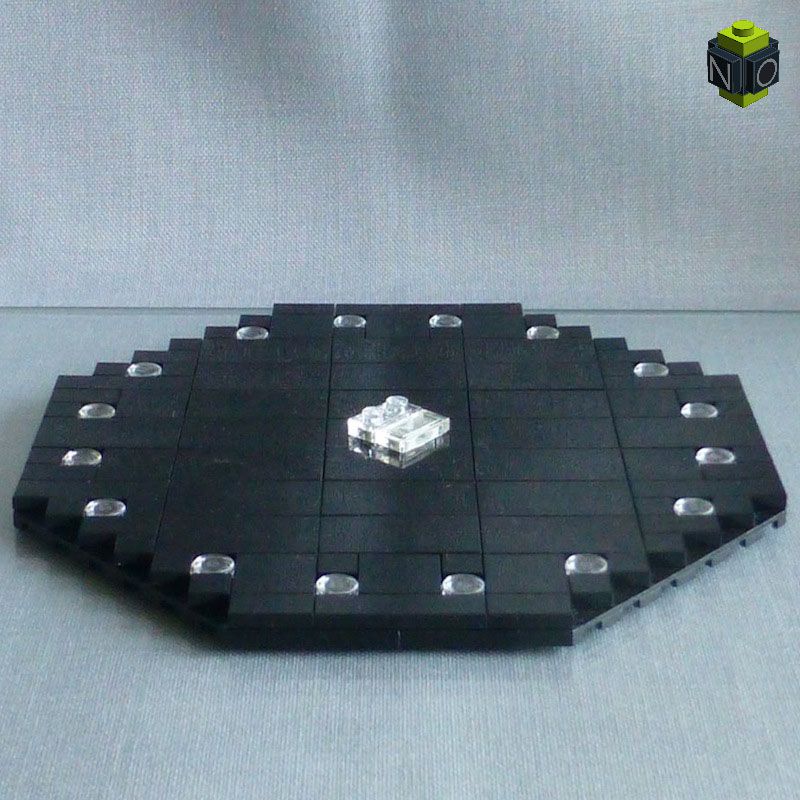 A platform for presentation and photography of small scale LEGO vehicles.
The idea was a platform for the presentation of my 4-wide vehicles, especially to take photos from different angles without changing position or zoom factor of the camera. I started with a square platform based on a 16×16 base plate, but the platform was a little small to get a reflection of the whole car on the platform. Black was the best colour to get a cool reflection.
The ideal form would be a circle. An octagon formed by four 10×10 plates with 45 deg cutout was already getting close. A circle formed by 16 round 1×1 tiles (representing spots in the floor) added some extra coolness.
In the center of the platform there is a little turntable to change the angle of the car in front of the camera without "moving" the car itself: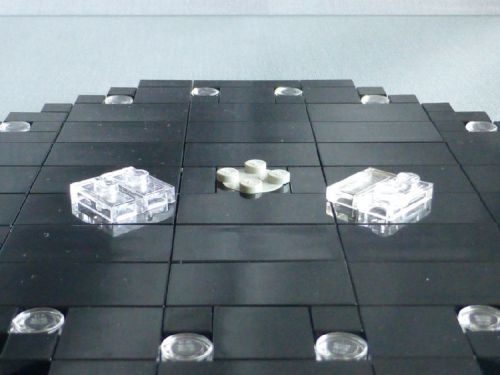 Transparent plates, tiles and jumper plates are used to fix the car on the turntable.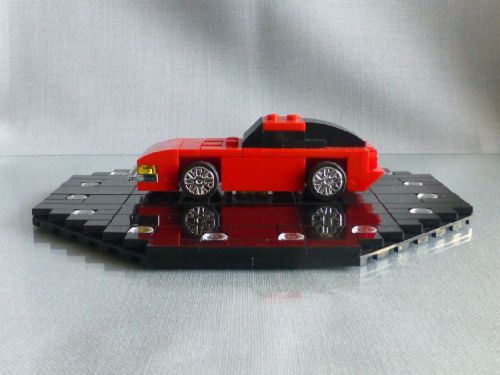 For an "odd" length of the model (in studs) the jumper plates are used to center the model on the platform.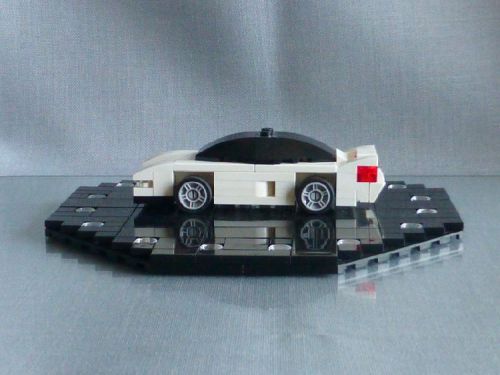 For an "even" length of the model the plate and the tile are used.
Just turn the turntable…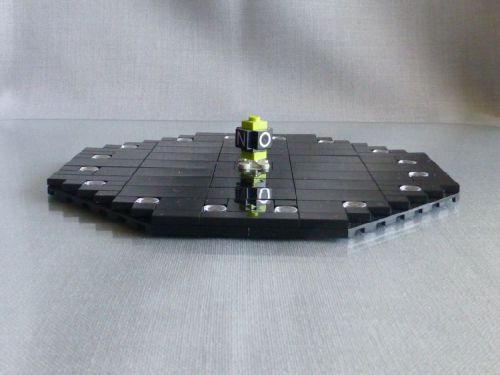 … to change the photo angle of the model …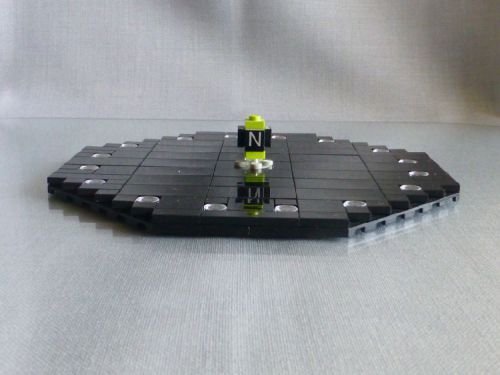 … without changing the position of the model on the photo.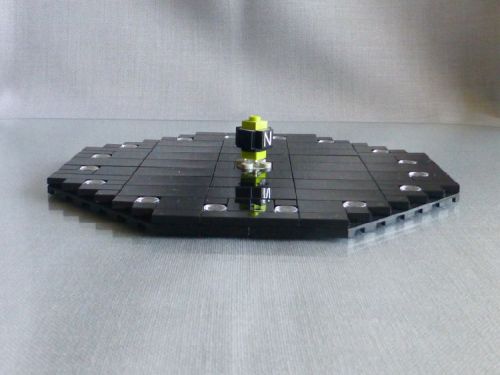 You only need a tripod to freeze the position of your camera ;-))
It works great for an animated GIF, too.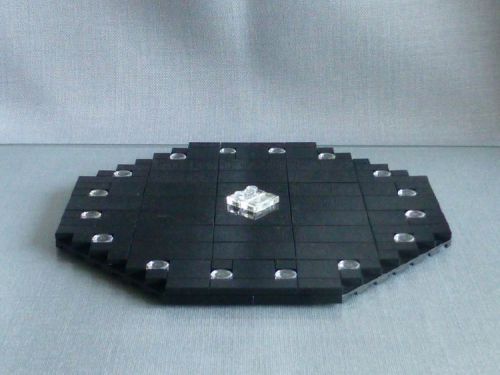 So this is my presentation platform for small scale LEGO vehicles.
I hope you like it :-))