Rated 5 out of 5 (20 ratings)
3,744 visitors
12 comments
Added June 23, 2013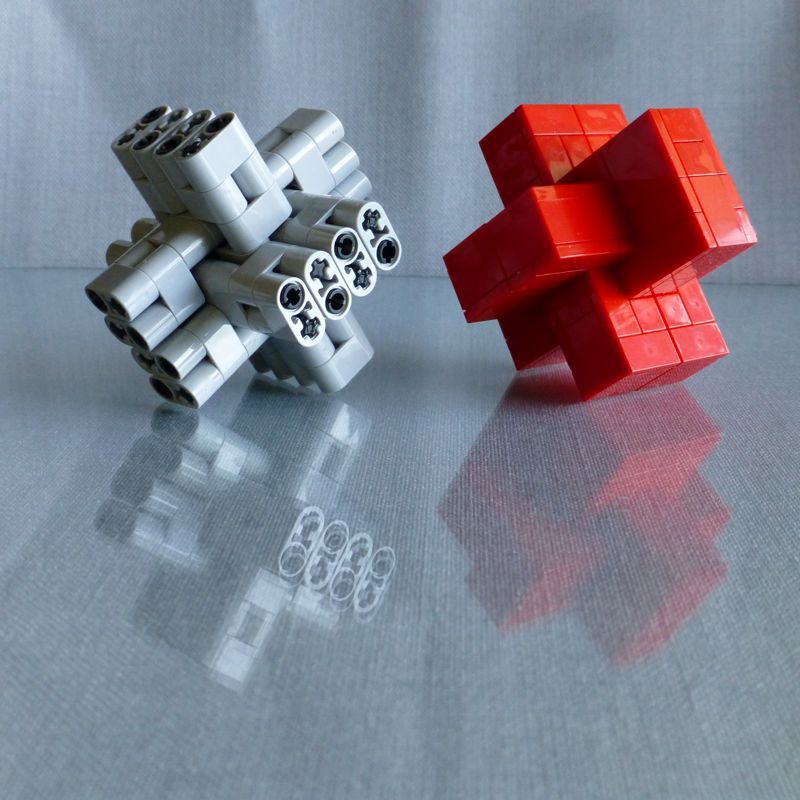 A classic Japanese 3D Puzzle. The (originally wooden) design built with "normal" and Technic bricks.
I'm a fan of these Japanese 3D puzzles. This one is one of the simplier versions, only 6 parts with 3 different forms: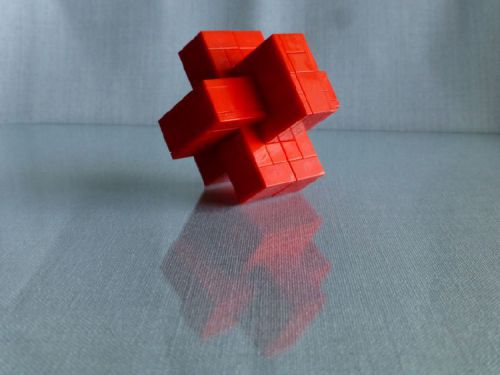 Take this one out to dismantle the whole thing: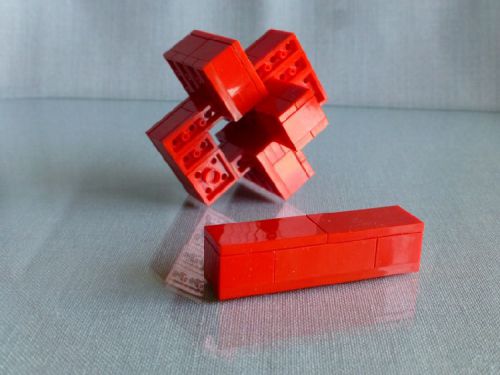 6 parts: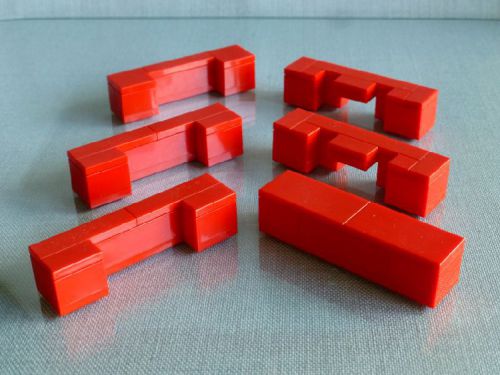 3 different designs of the parts: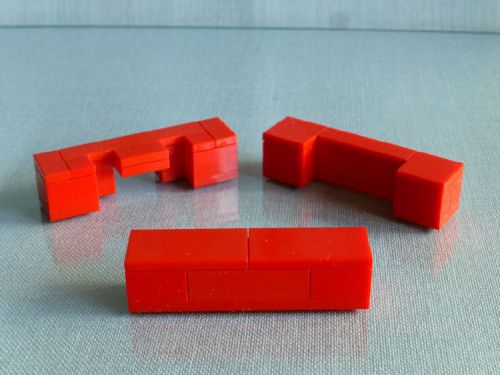 And the Technic version: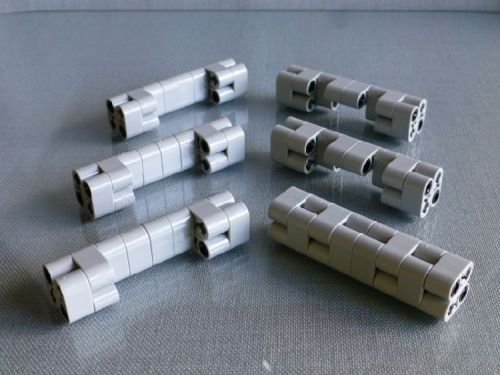 This is how it's done: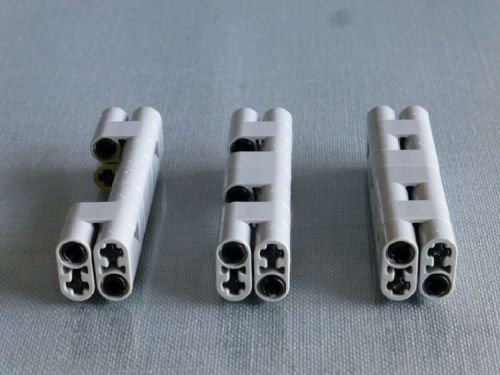 A few axles, some pins and a lot of 2L lever beams.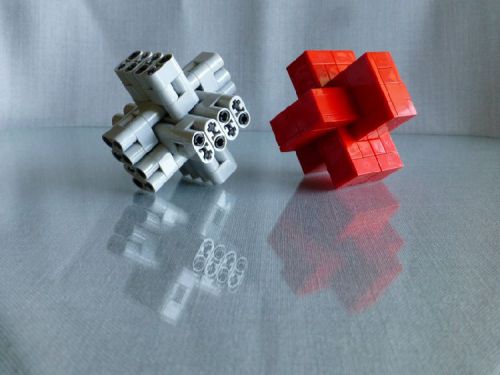 This is my Japanese 3D puzzle made with "normal" and Technic LEGO bricks.