Rated 5 out of 5 (37 ratings)
6,614 visitors
31 comments
Added November 29, 2012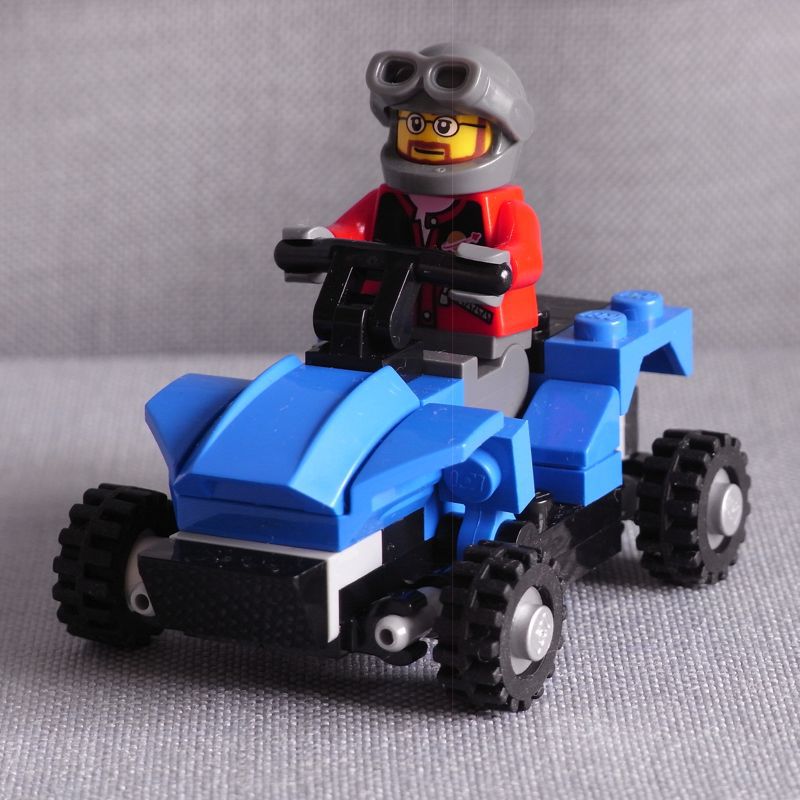 A minifig scale model of the Quadski, Gibbs' first High Speed Amphibian vehicle on the market.
MOCtober was busy, but I had to wait until NnoVVember until I got all the parts for some of the models I was building. With all my Vic Vipers posted I'll continue with the famous words by Monty Python:
"And now for something completely different…"
The High Speed Amphibian (HSA) Technology from Gibbs Technology is definitely one of my favourite automotive developments of the last years. They have been struggling for years to get a product ready for the market.
Now they are close to start production of their first HSA vehicle, the Quadski. Three prototipes of the production version have been presented in October and the first units are expected to hit the road early next year. As an Automotive Engineer I'm really excited to see this happening :-))
LEGO Nils is lucky be the first minifig customer of a Gibbs Quadski: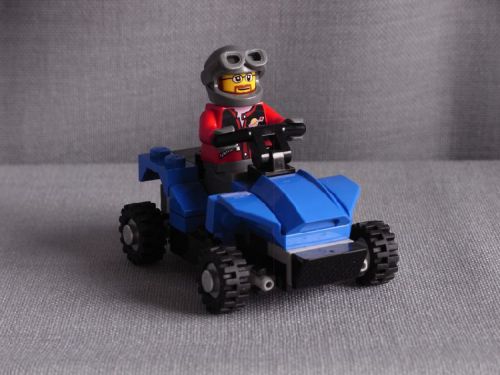 You can see the fun he's having with his new toy :-))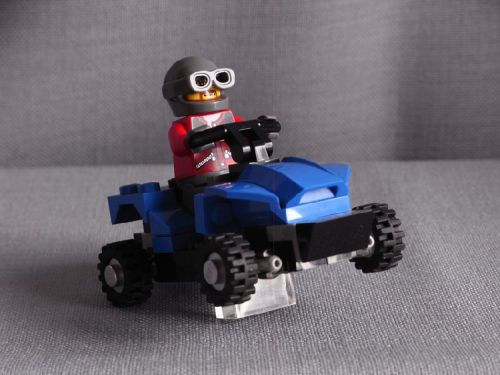 Time for a wheelie!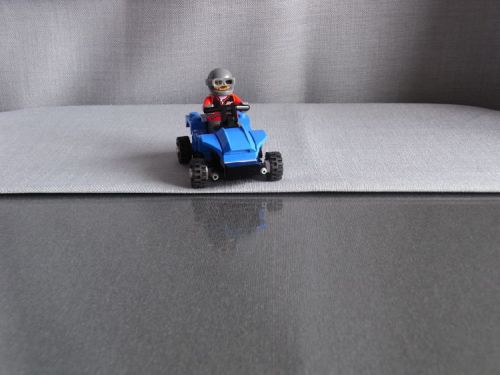 Oh, there is some water, let's have some more fun!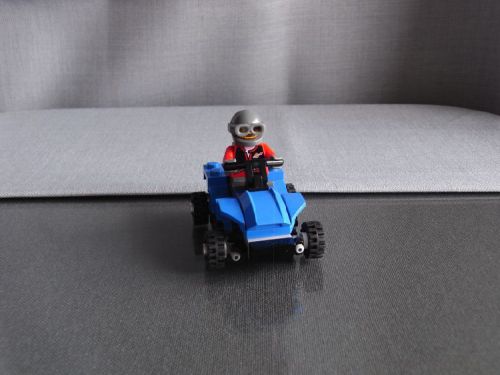 Now it's time for some magic: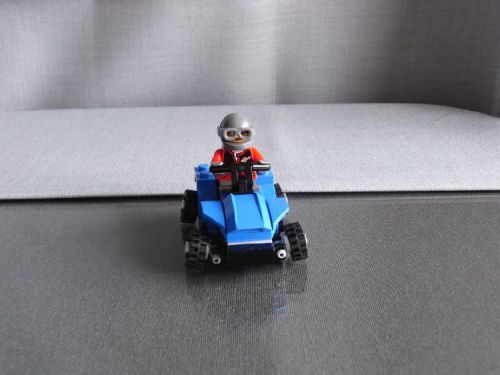 The wheels can be retracted …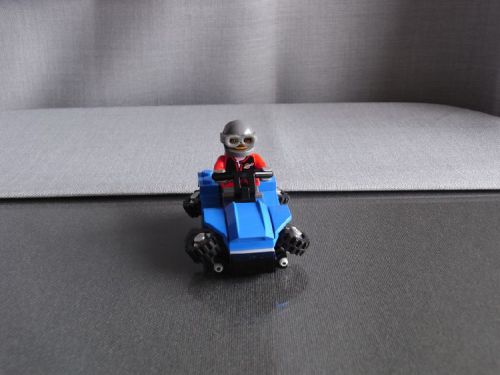 … almost into a horizontal position.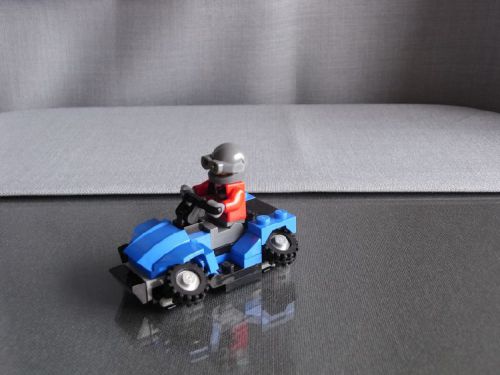 Then the transmission changes from "wheel mode" into "jet mode" and …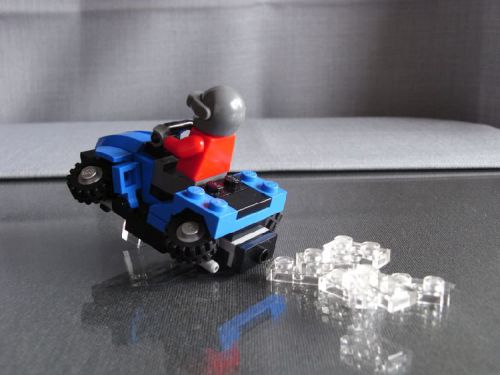 … "Wahooo!" – Now it's a Jet Ski! The math is simple:
Quad (ATV) + Jet Ski = Quadski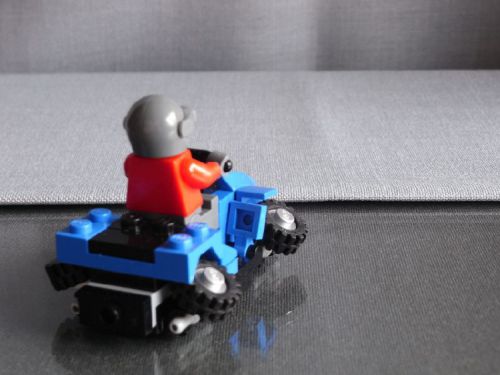 Enough fun on the lake, let's leave the water!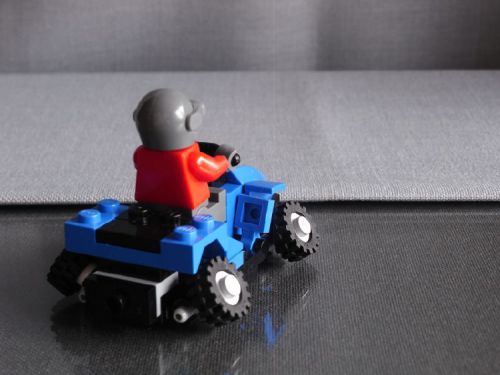 Tilting the wheels back down, …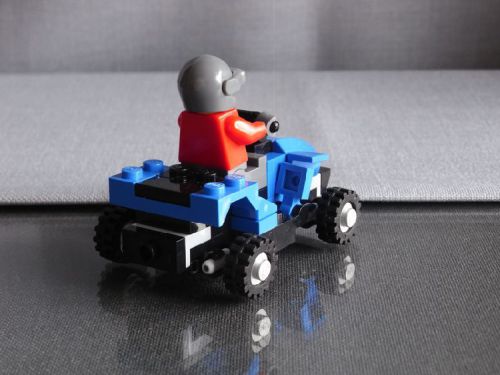 and there we have the ATV, again.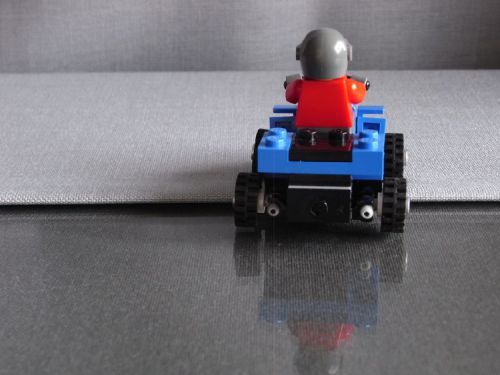 Back on firm ground!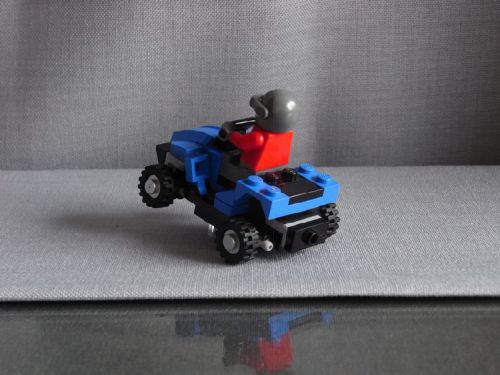 Time for another wheelie! :-))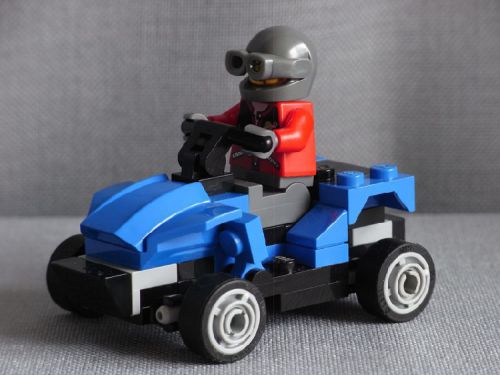 A new set of wheels, just for better playability.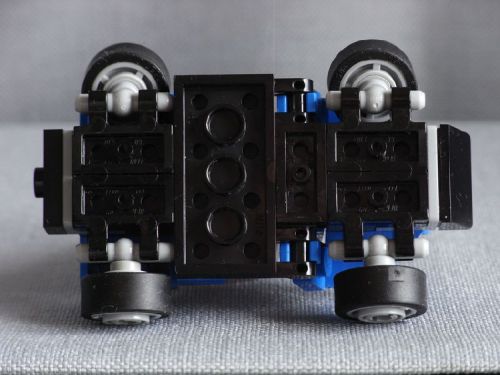 The mechanism is the same I used for the hover function on my De Lorean Time Machine.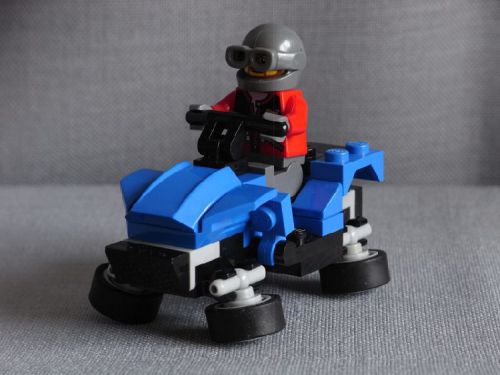 Yes, it can fly, too! – No, I'm just kidding!
We'll have to wait some more time for that… ;-))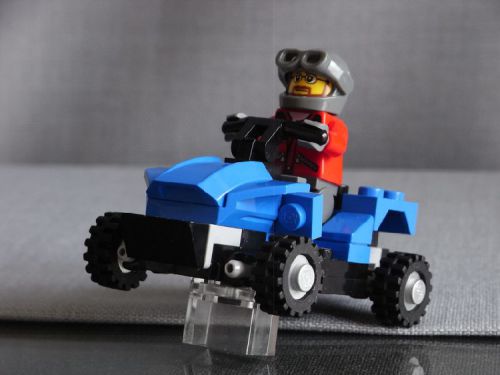 Time for some data of the real model:
The engine is a 1.3l 16 valve DOHC engine from BMW, the same that is used in the BMW K1300 motor bike. With this engine, the Quadski is capable to reach 45 mph (72 kph) both on land and water. The Quadski only needs 4 seconds to change between both modes.
Unfortunately it won't be cheap to buy a Quadski. About $40,000 are announced for the first model. The estimated production for 2013 is 1,000 units. It's rumoured that some people are already modifying their yates to make space for a Quadski ;-))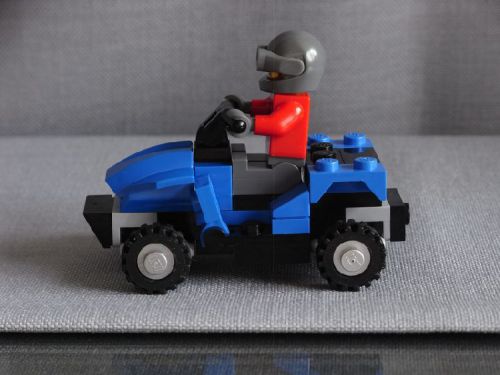 So this is my minifig scale LEGO Gibbs Quadski. I hope you like it :-))