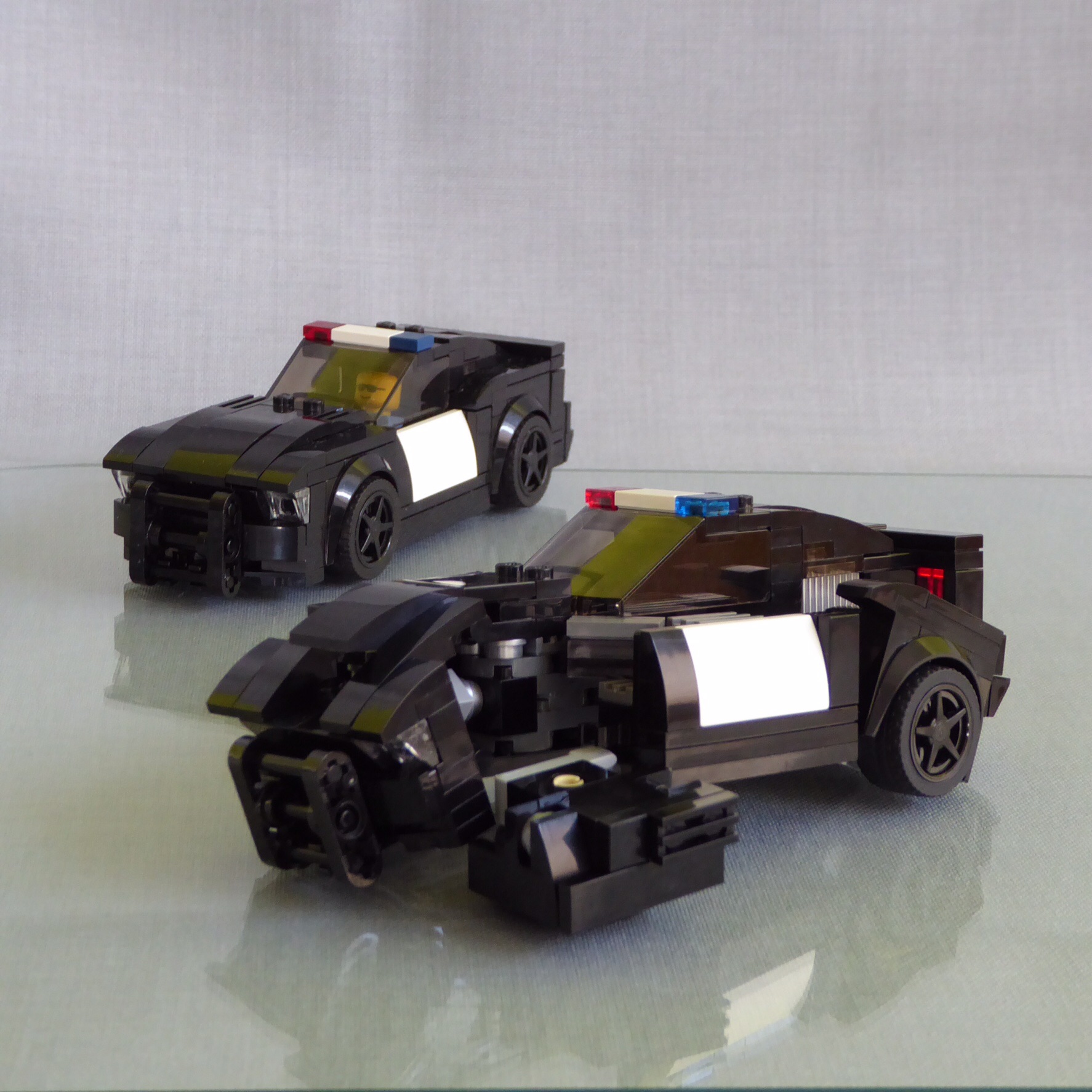 A pair of 6-wide '05 Saleen Ford Mustangs – a "Speed Champion" and a "Legoformer".
When I started working on my 6-wide Bumblebee I already had a Barricade in mind for the next model. I'm not really a fan of the Michael Bay movies, but I really like the vehicles he used in his films, especially Bumblebee, Barricade and Optimus.
Just like I had done with Bumblebee I first built a "Speed Champion" for my little son. There is no SC model with four of the new mudguards in black, yet. So I had to use parts from four sets to build two Barricades. My son already had an Audi R8 LMS, so I bought three more Audis at a local toy store. The rather new parts are still quite expensive at BL, so this was the most efficient way to get the parts.
I first built both models in LDD and then rebuilt them with plastic bricks. This is the result: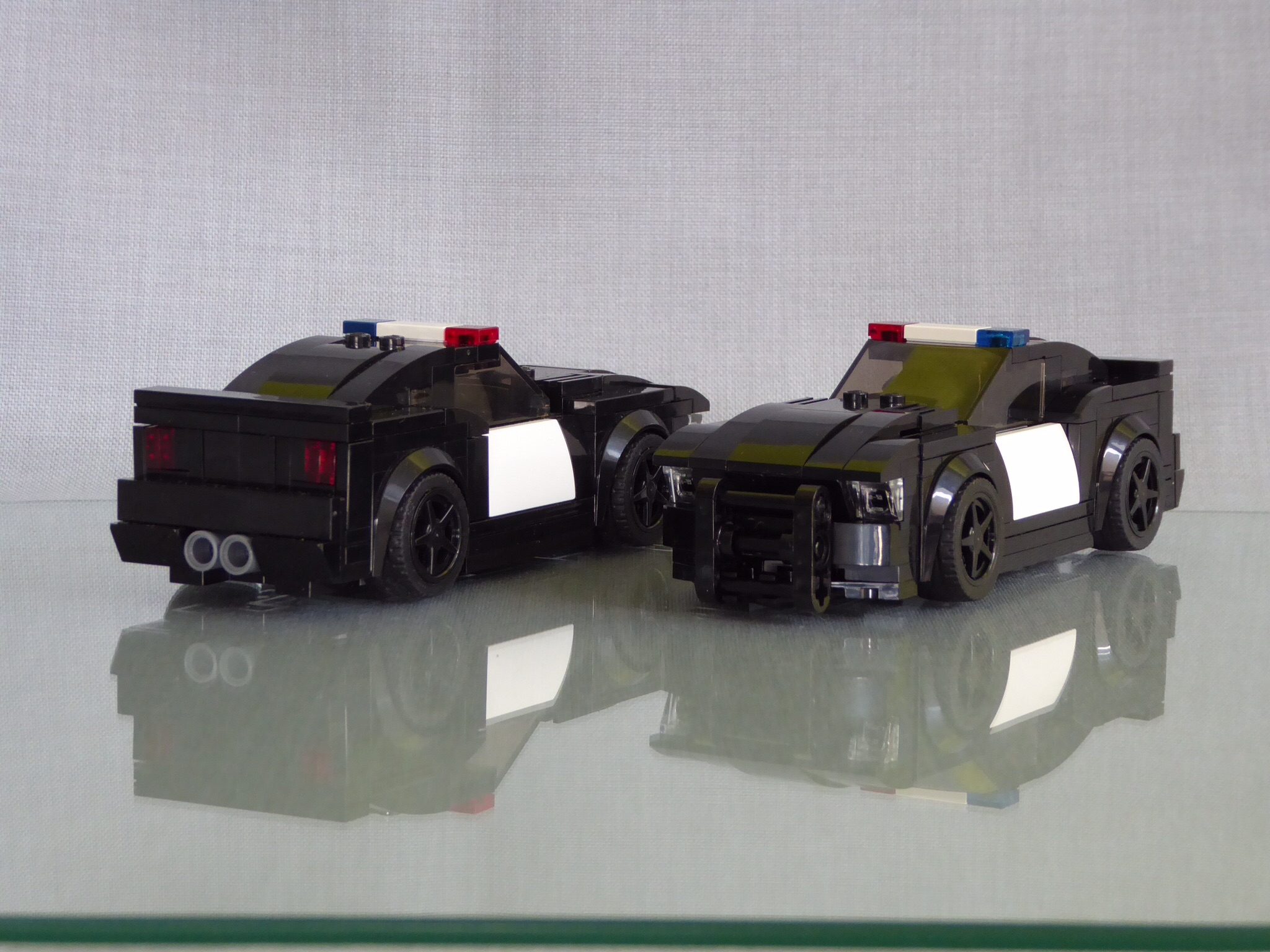 SC model (left) and Legoformer (right)
Some pictures of the SC model: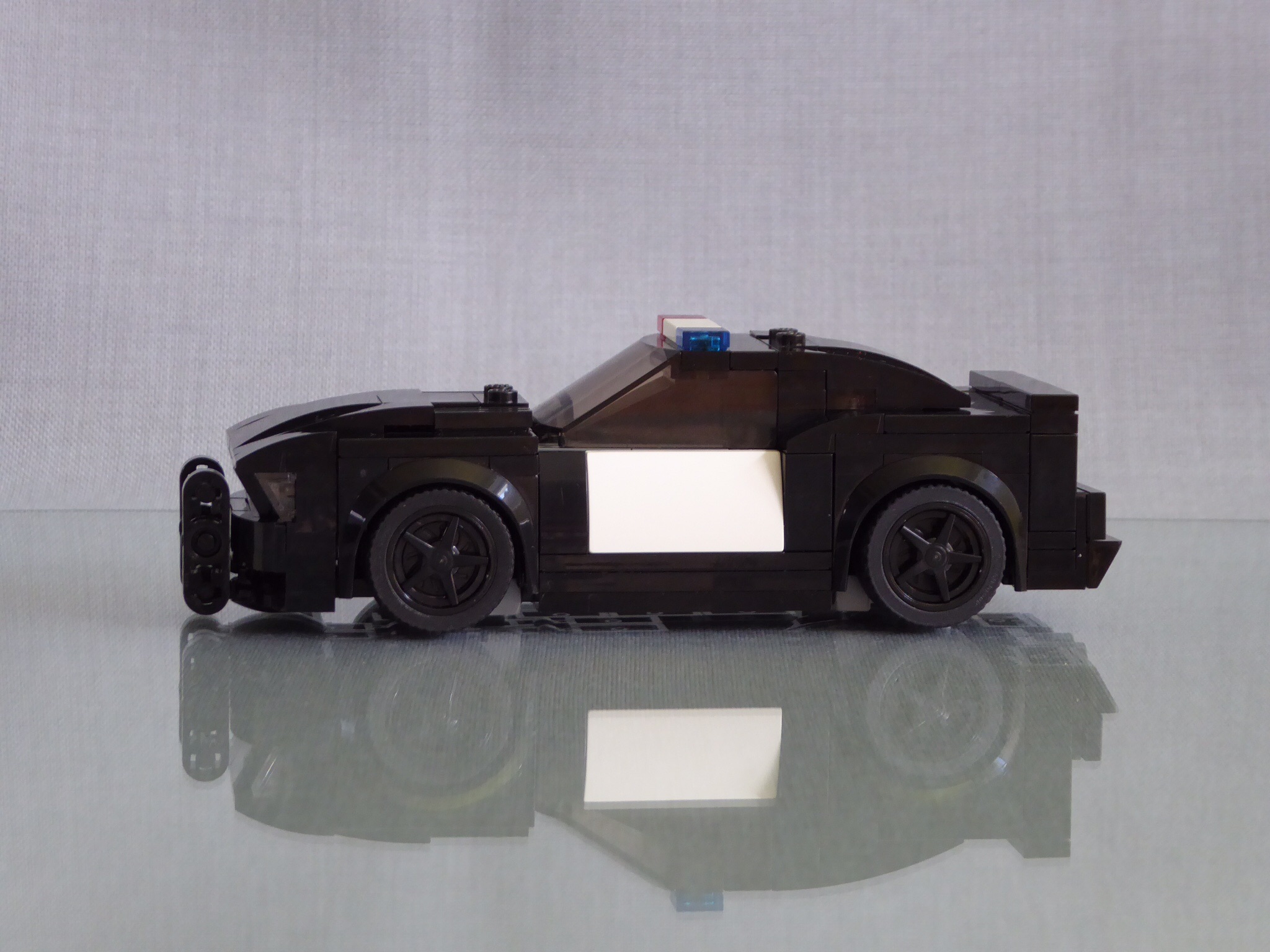 Side view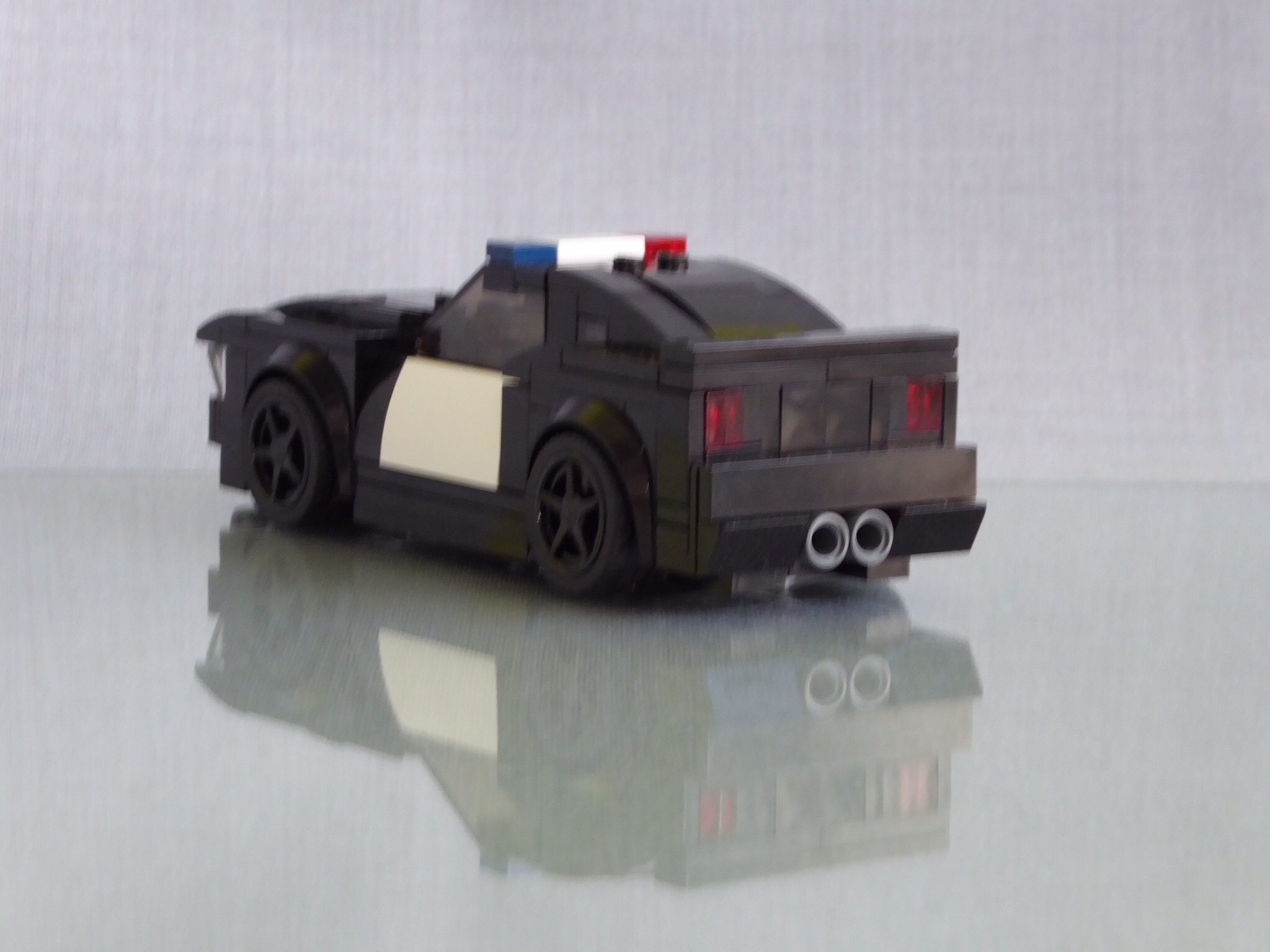 3/4 rear view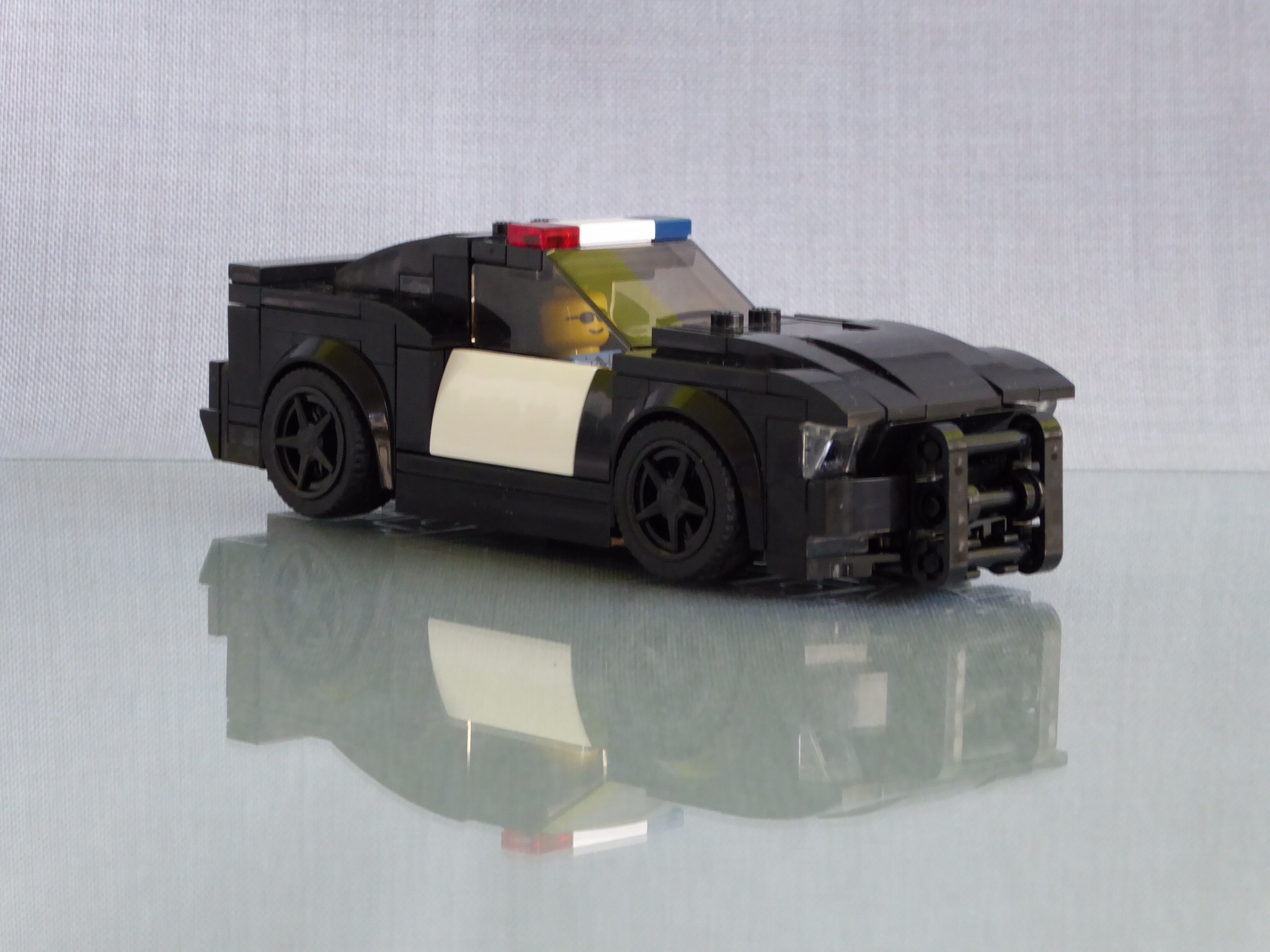 3/4 front view
And now the Legoformer: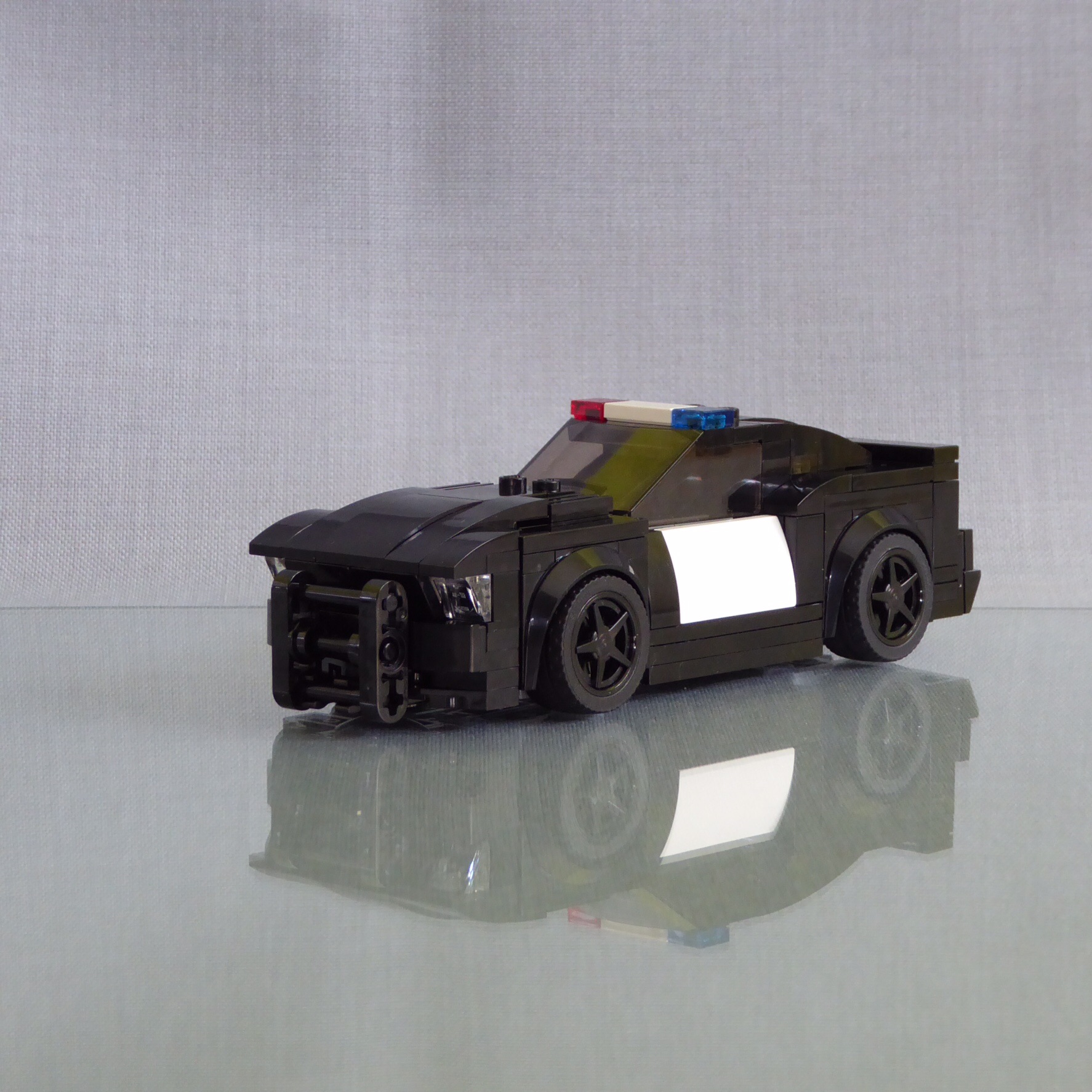 (Add transforming sound here…)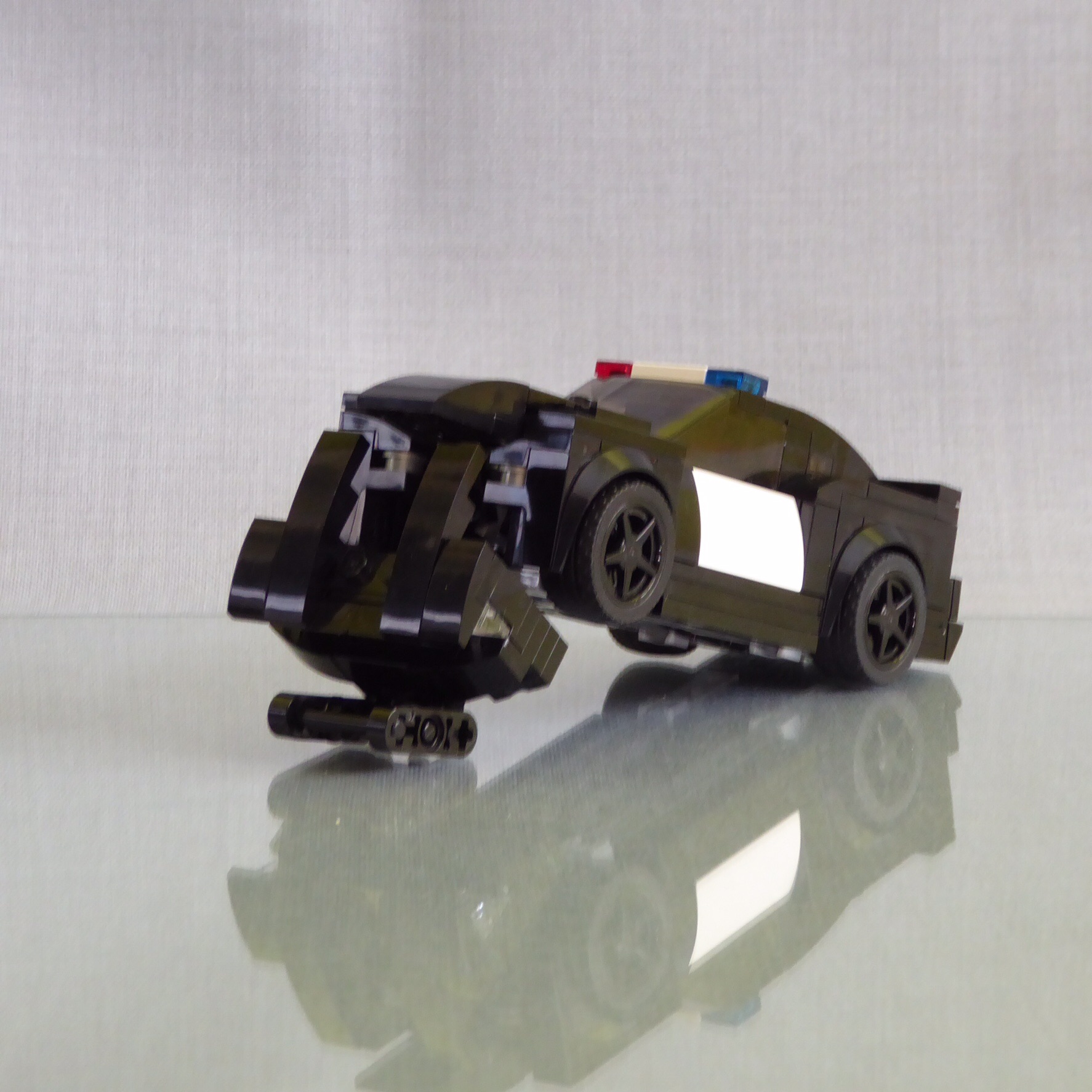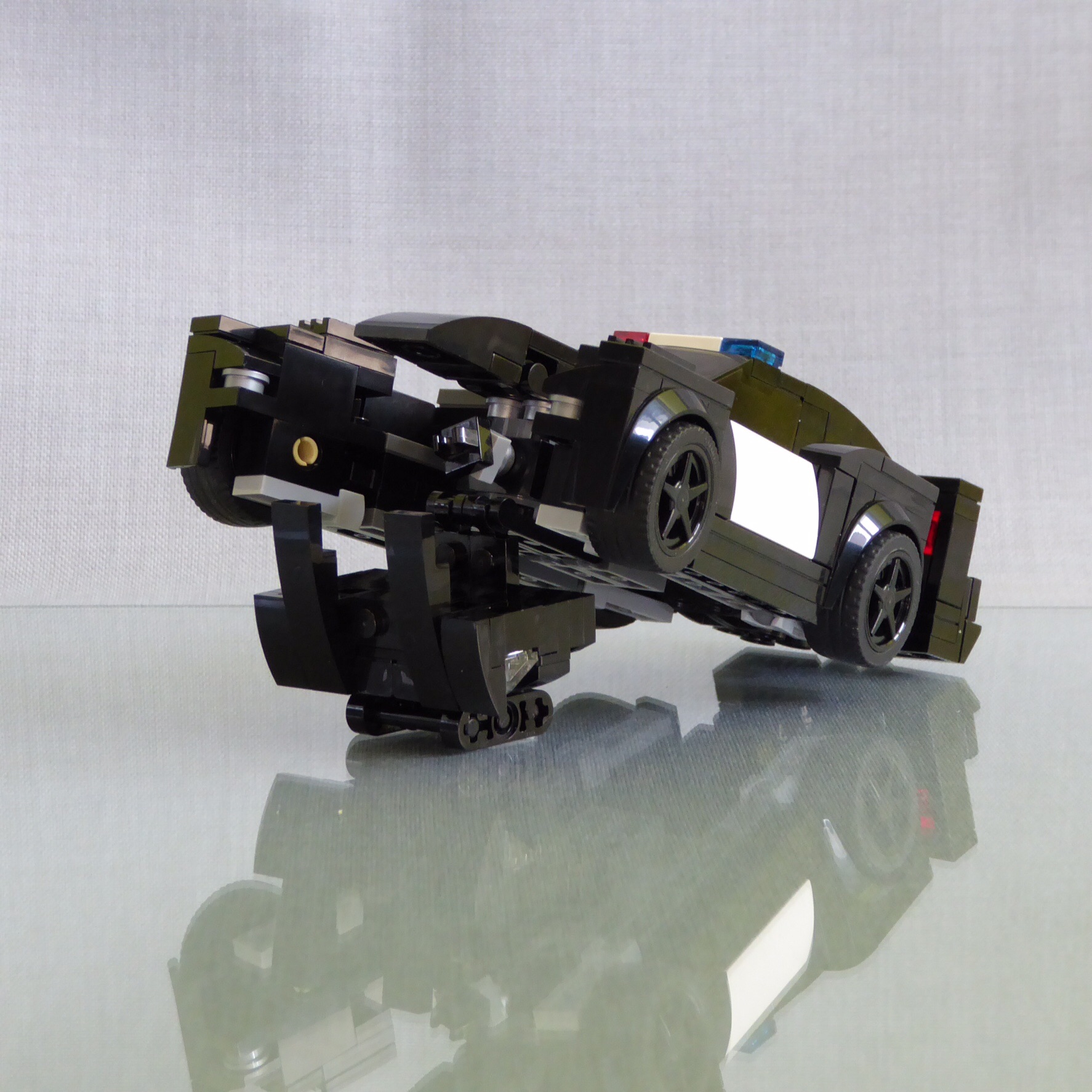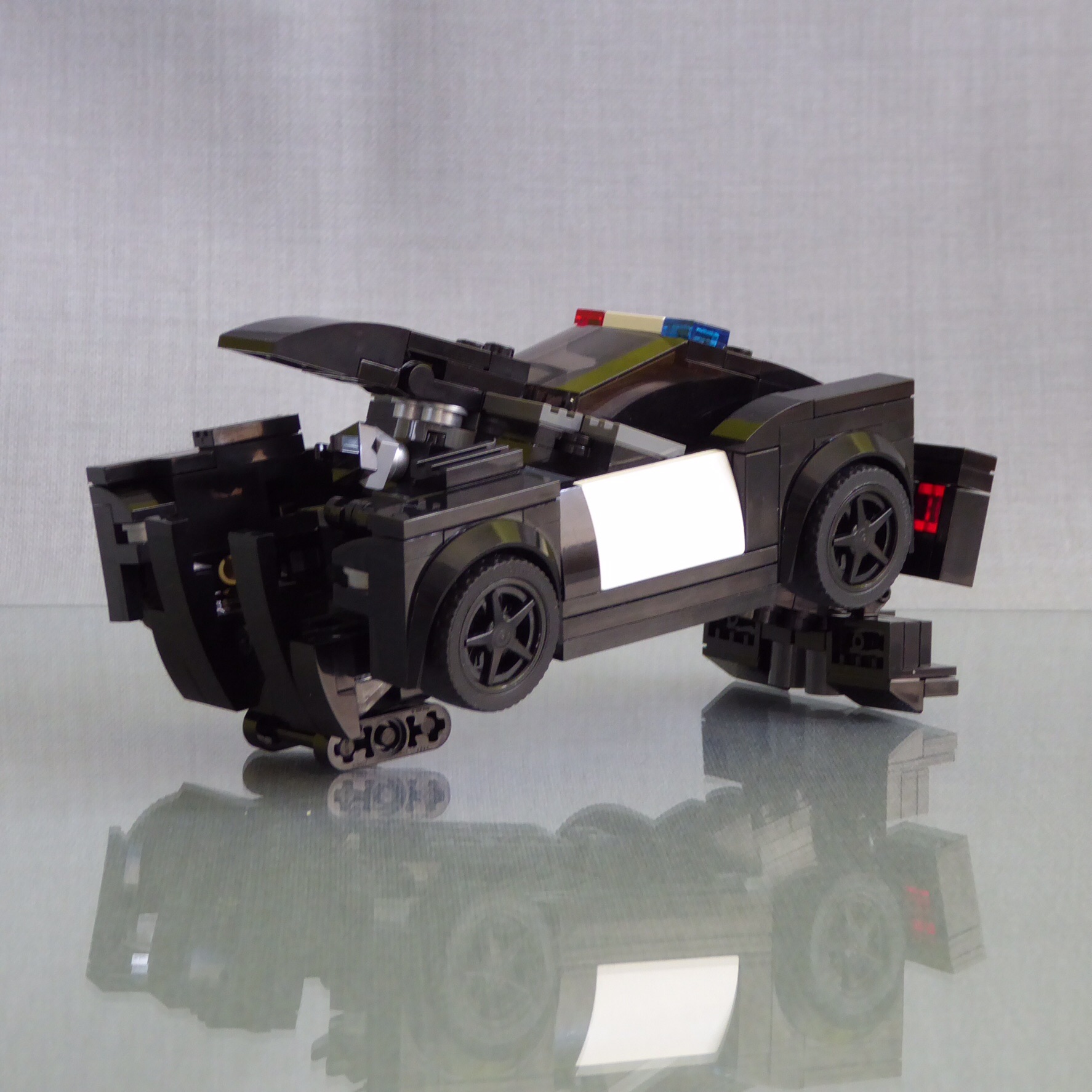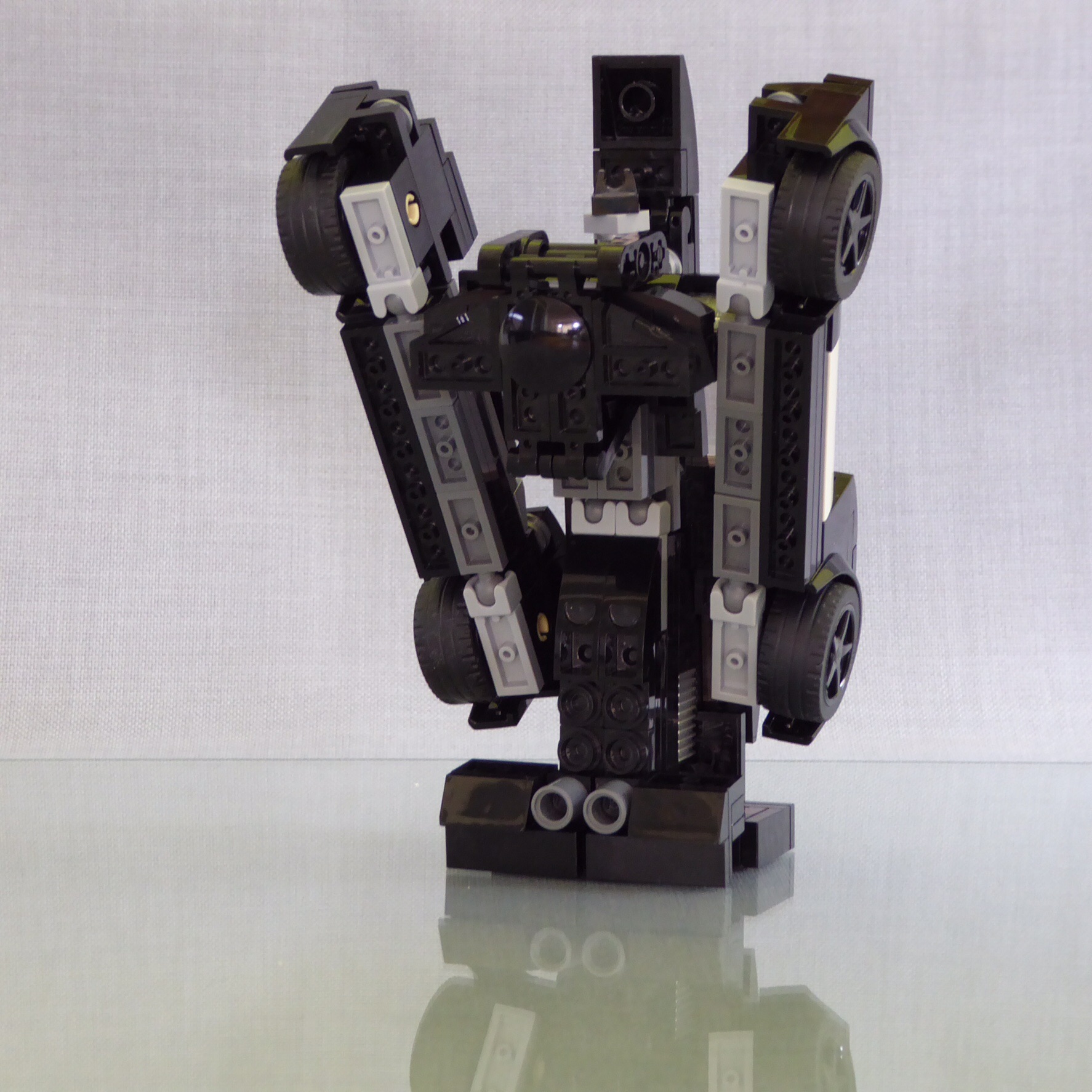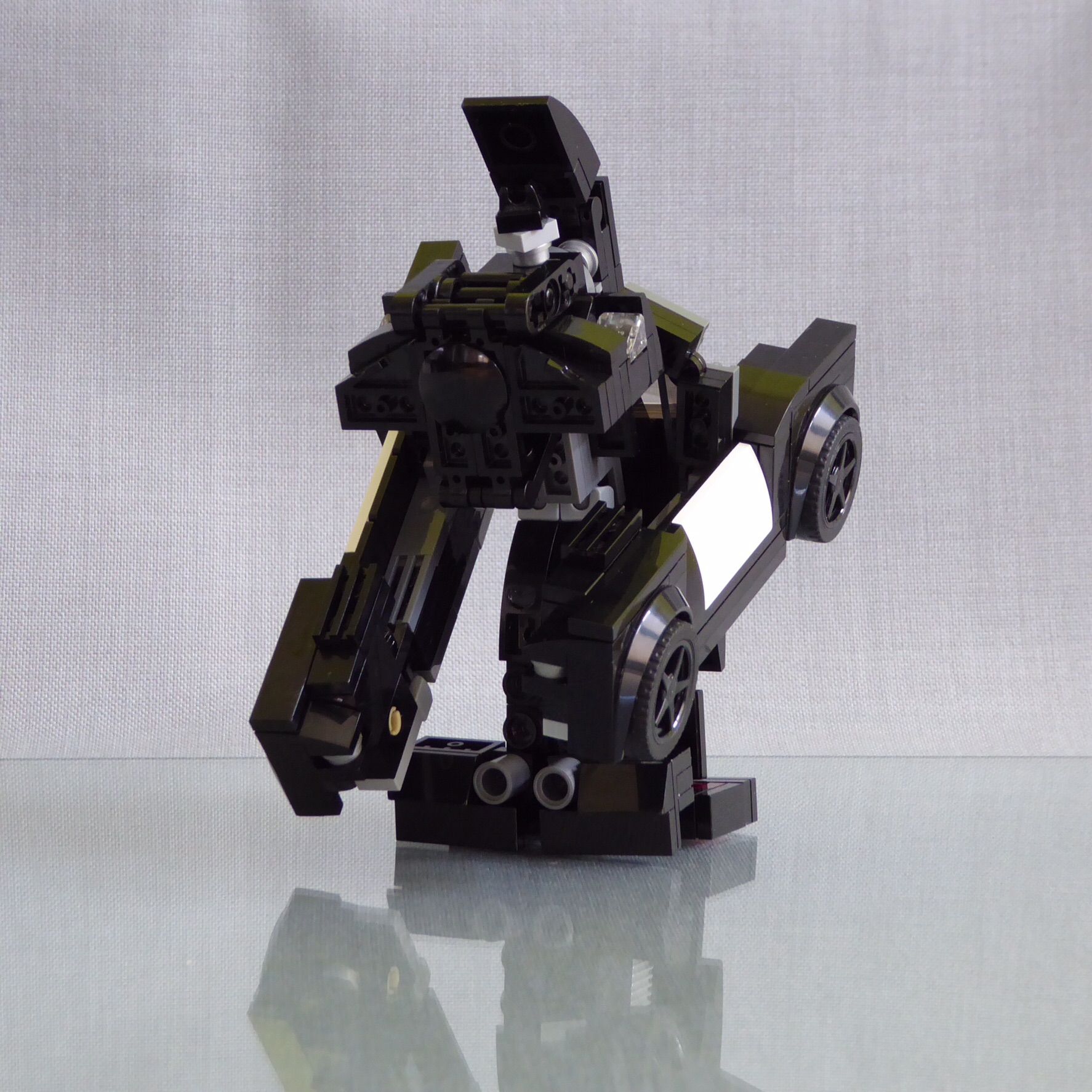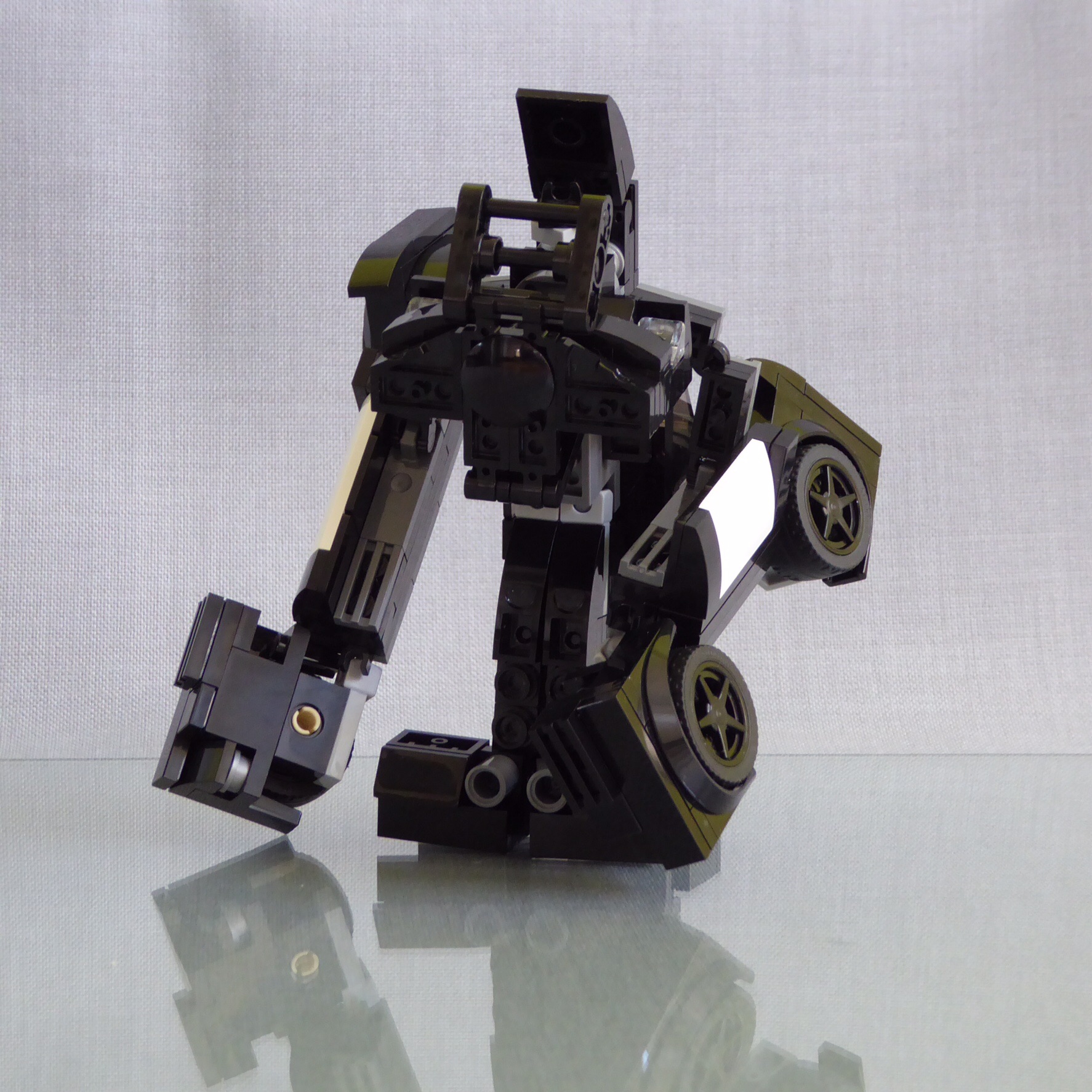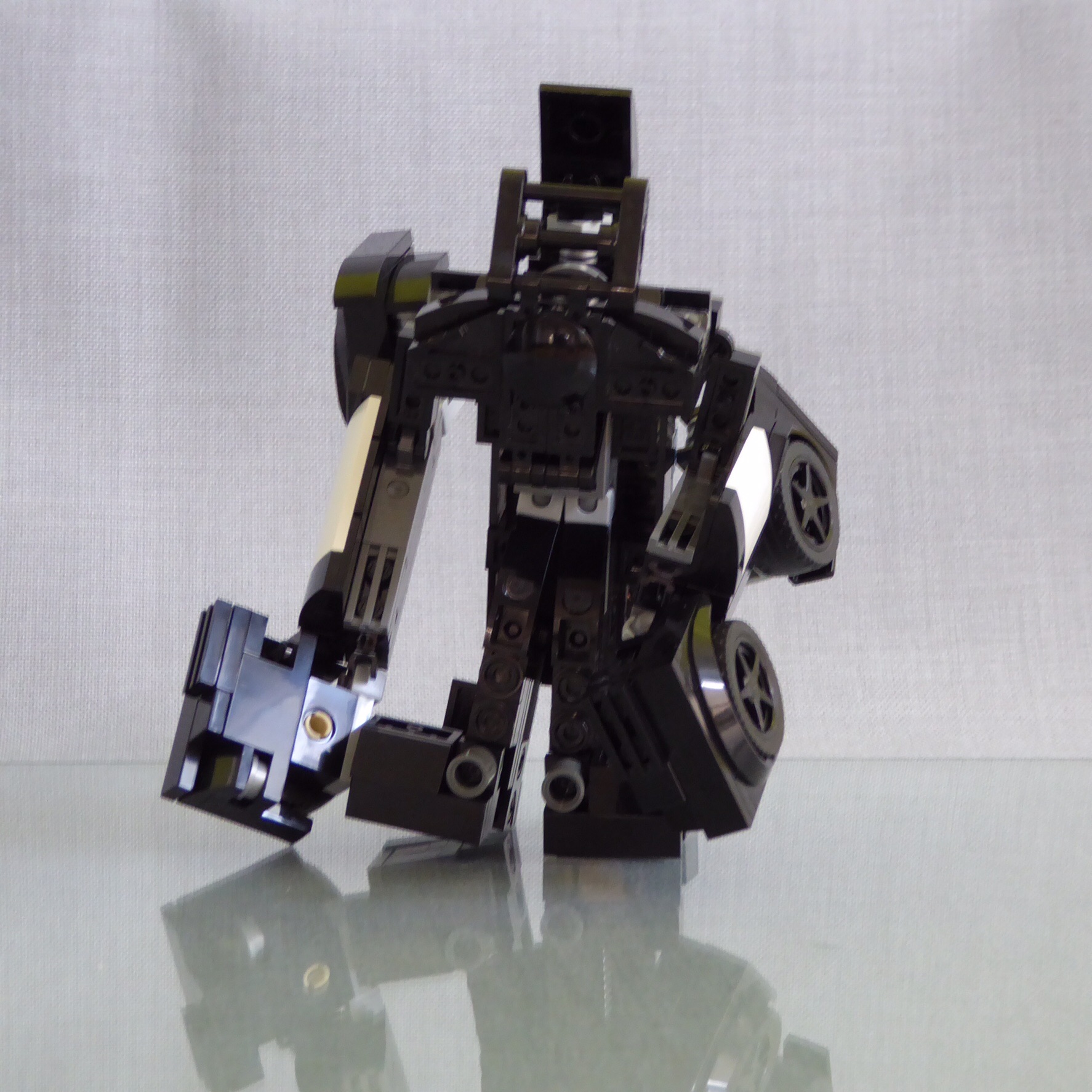 Barricade ready for action.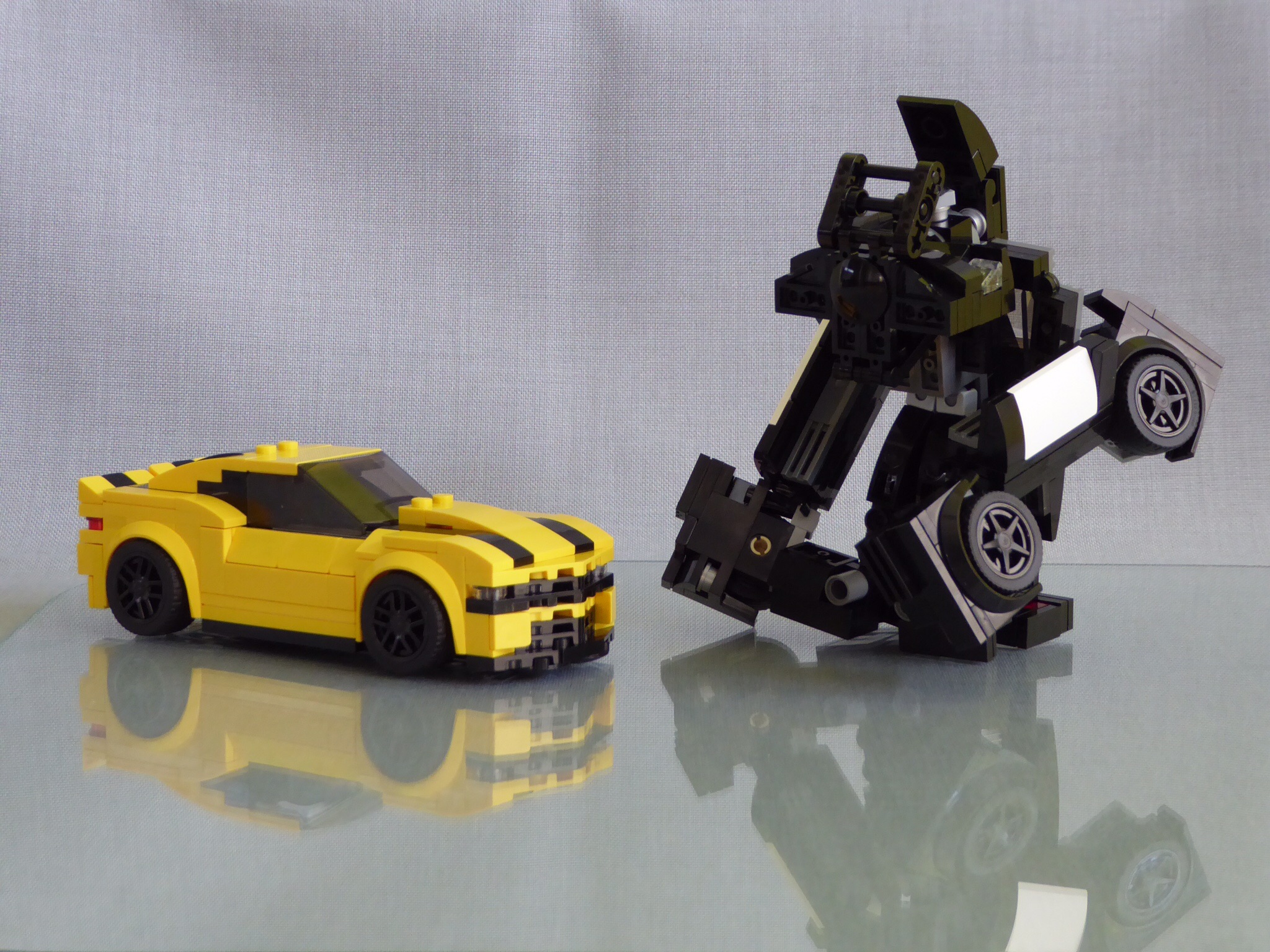 "Oh, no, I think I know this one…"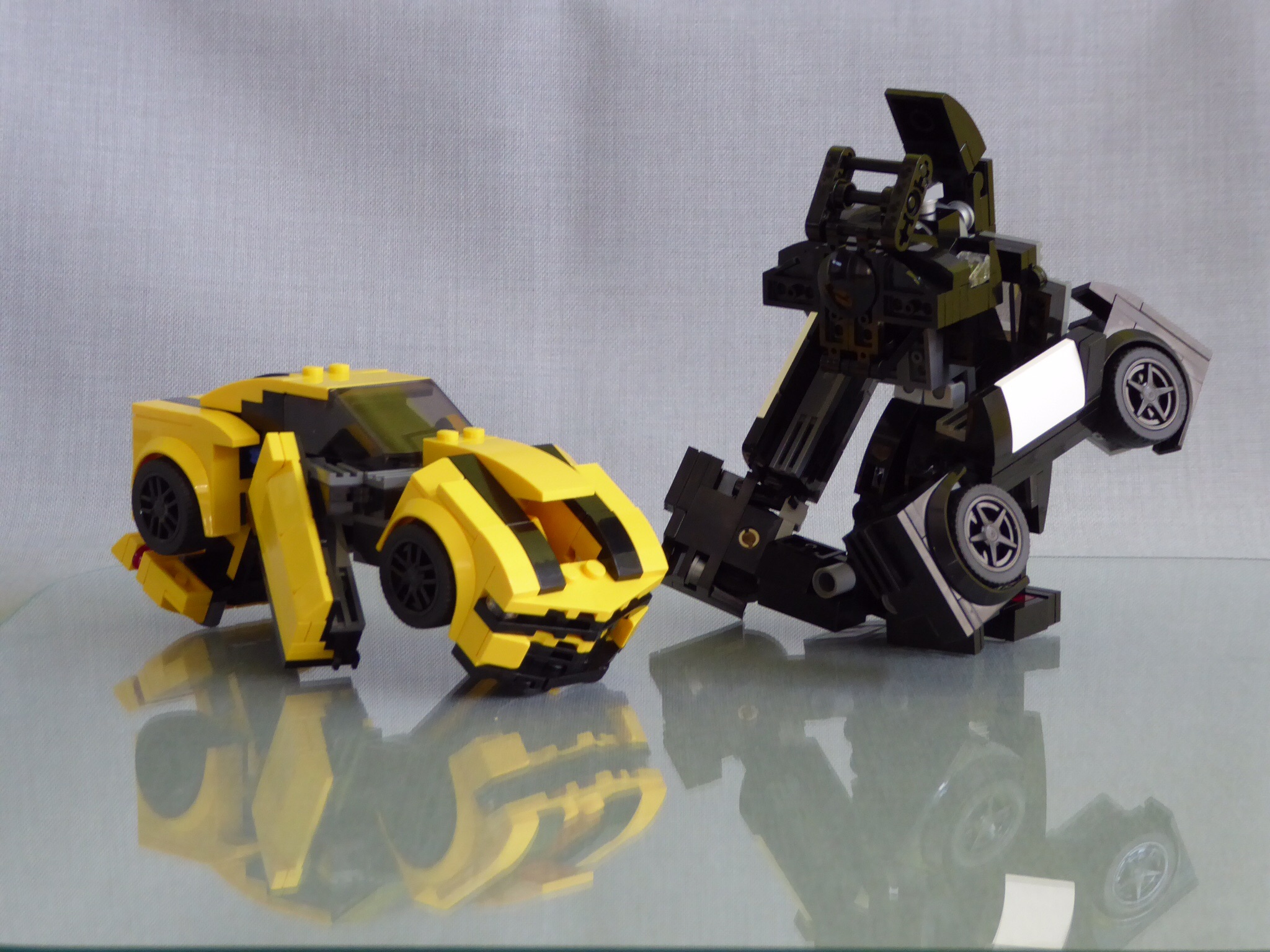 "I hate Autobots!"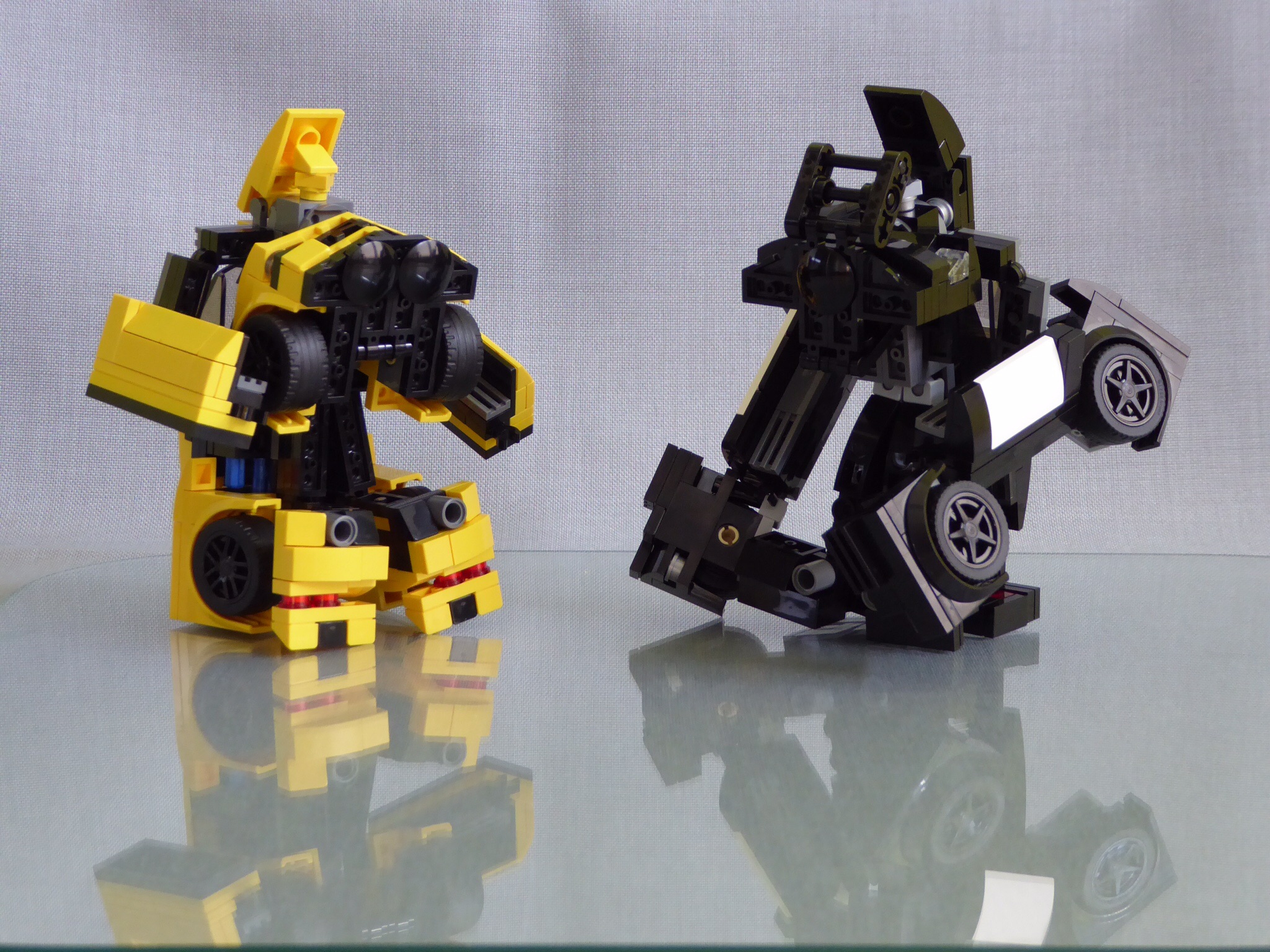 The rivals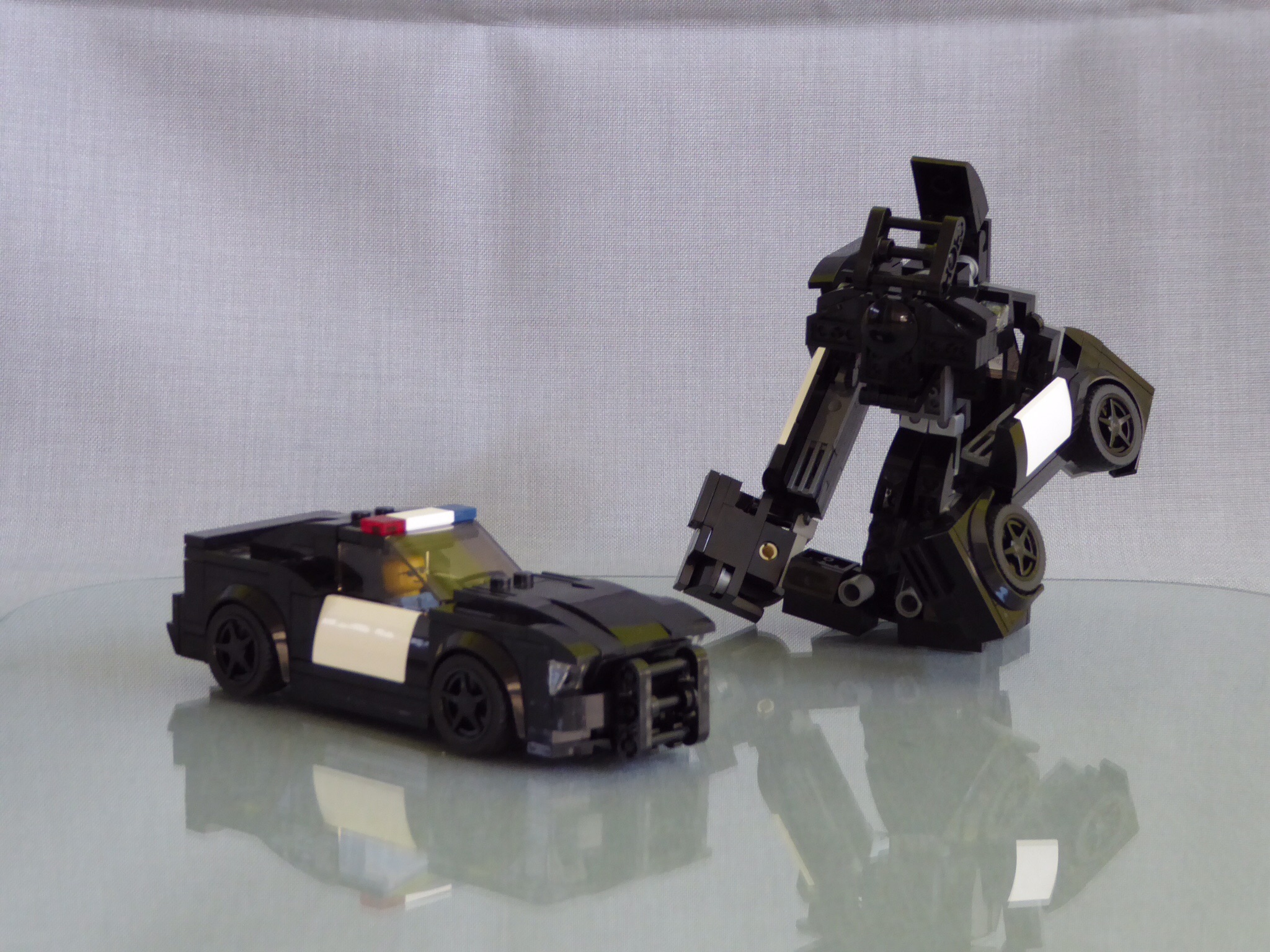 So, this is my 6-wide "Speed Champions" '05 Saleen Police Ford Mustang "Barricade" Legoformer. I hope you like it :-))
Bonus picture#1: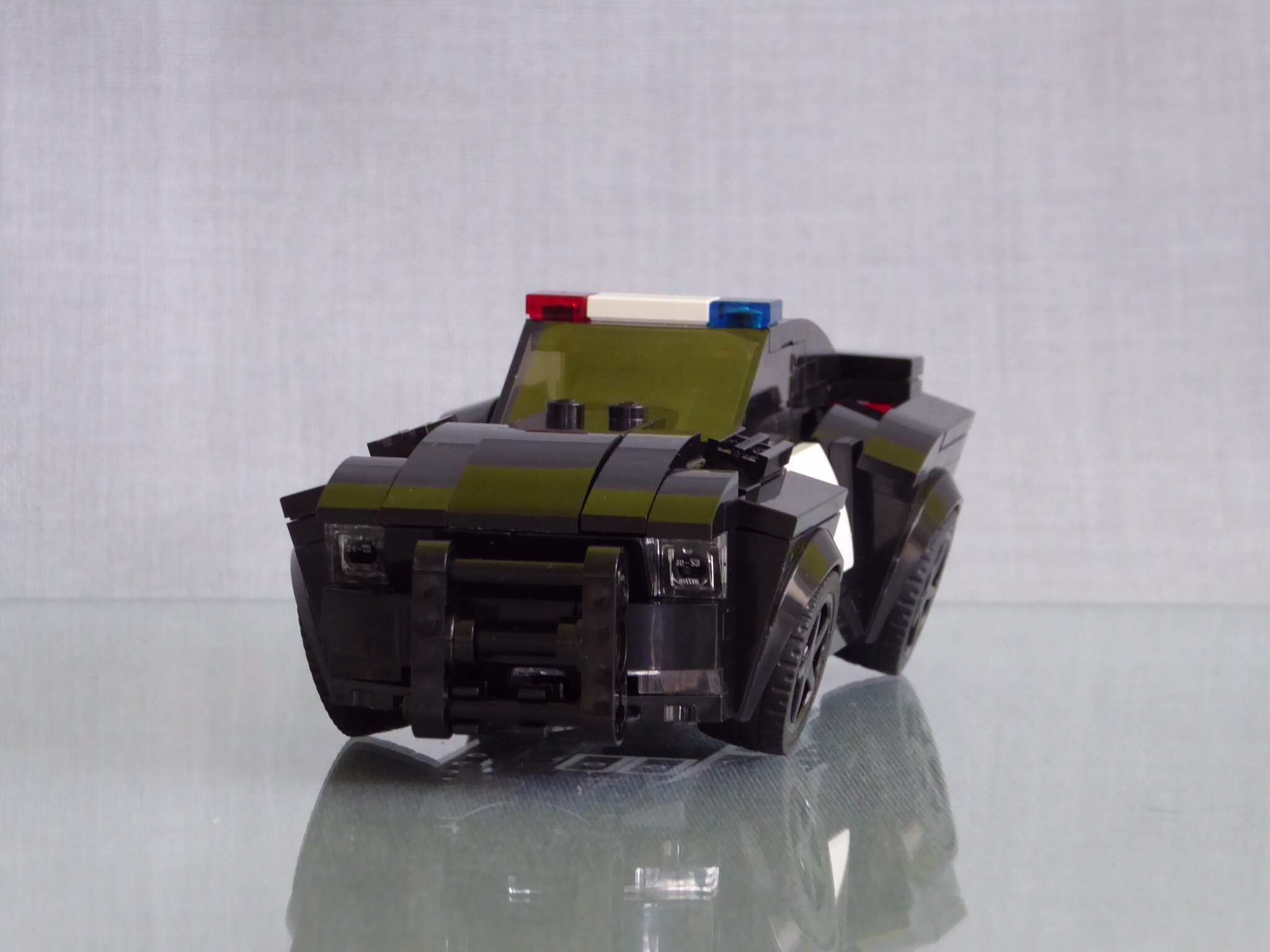 Decepticon Customs presents: The "Ford Mustang Ultra Wide Body"
Bonus picture #2: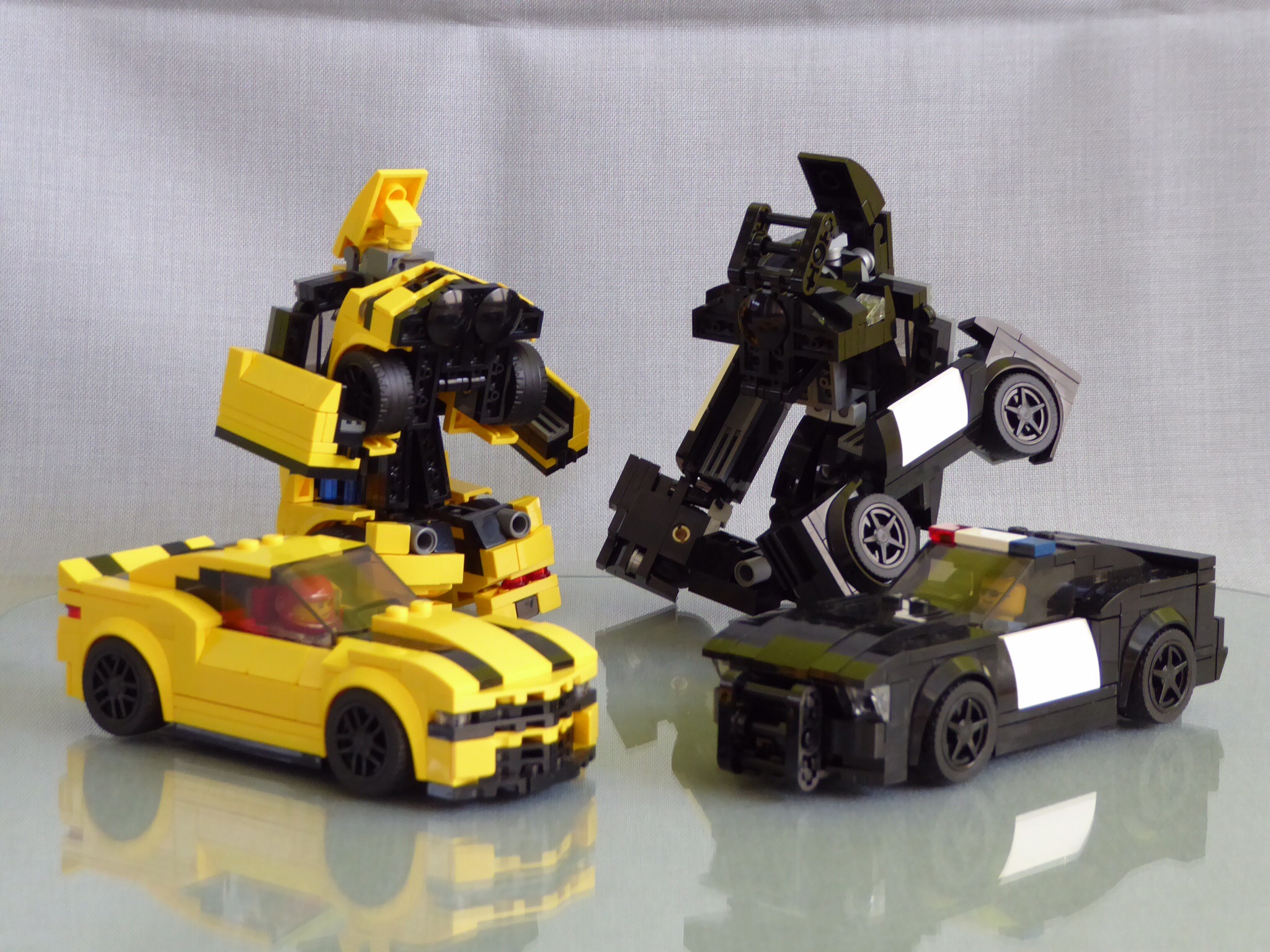 The SCLF – Speed Champions Legoformers
Bonus picture #3: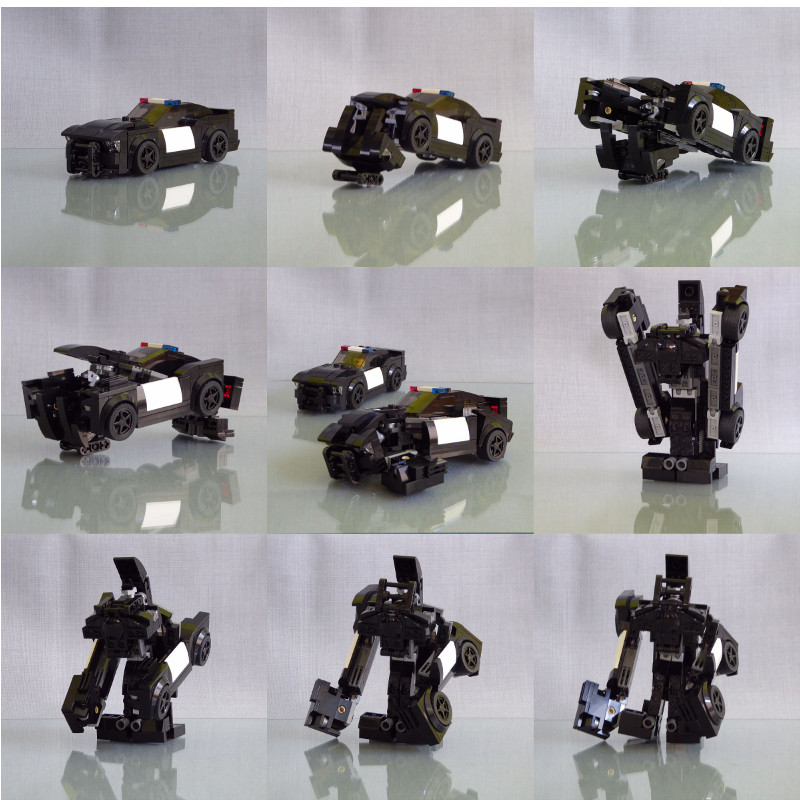 (Add transforming sound here…)