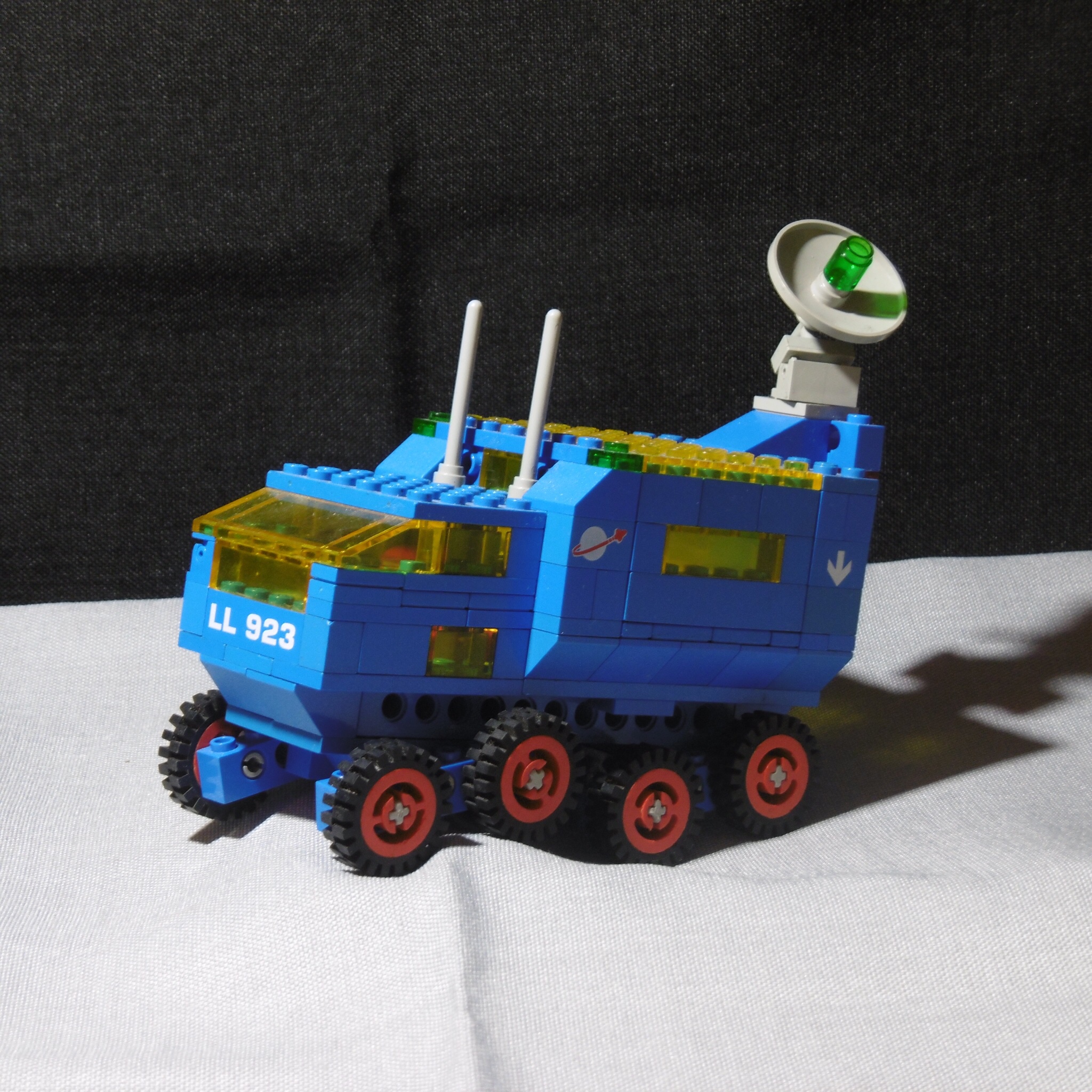 Febrovery 2019:  A one-man operated Moon Exploration Rover, ready to be transported as a single 16L SCU (Space Cargo Unit)
The idea was to build a vehicle similar to 6928 Uranium Search Vehicle. But the Rover should not be bigger than a standard 16L SCU, so with few conversions the vehicle could easily be transported.
I adapted the bogie arm suspension from 6928 and combined it with classic small Technic wheels in red colour. The design of the cabin is inspired by current exploration vehicles like the Unimog based "Mog Home".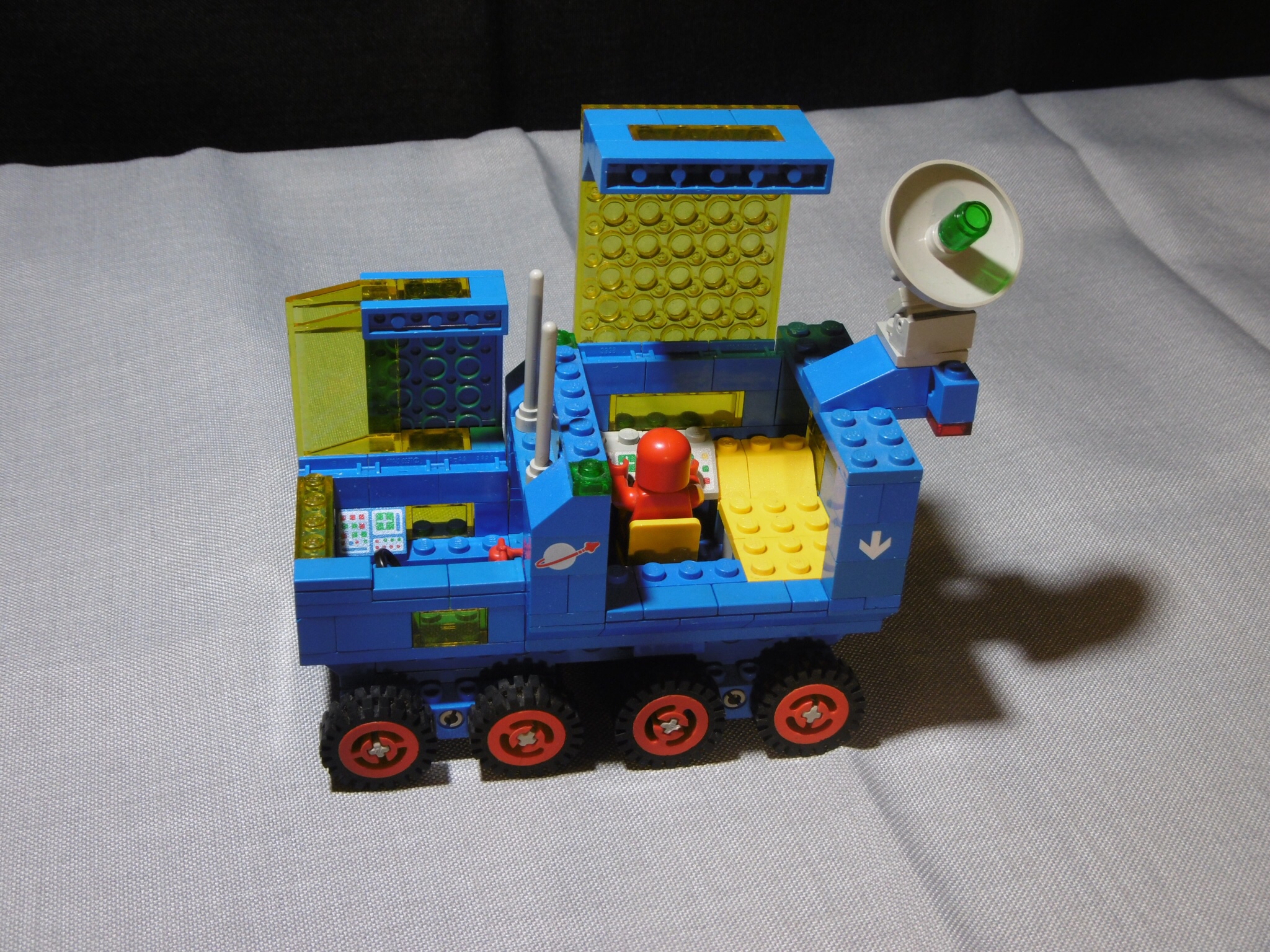 In the rear cabin you can find a computer workstation, a bed and …
… a toilet ;-)).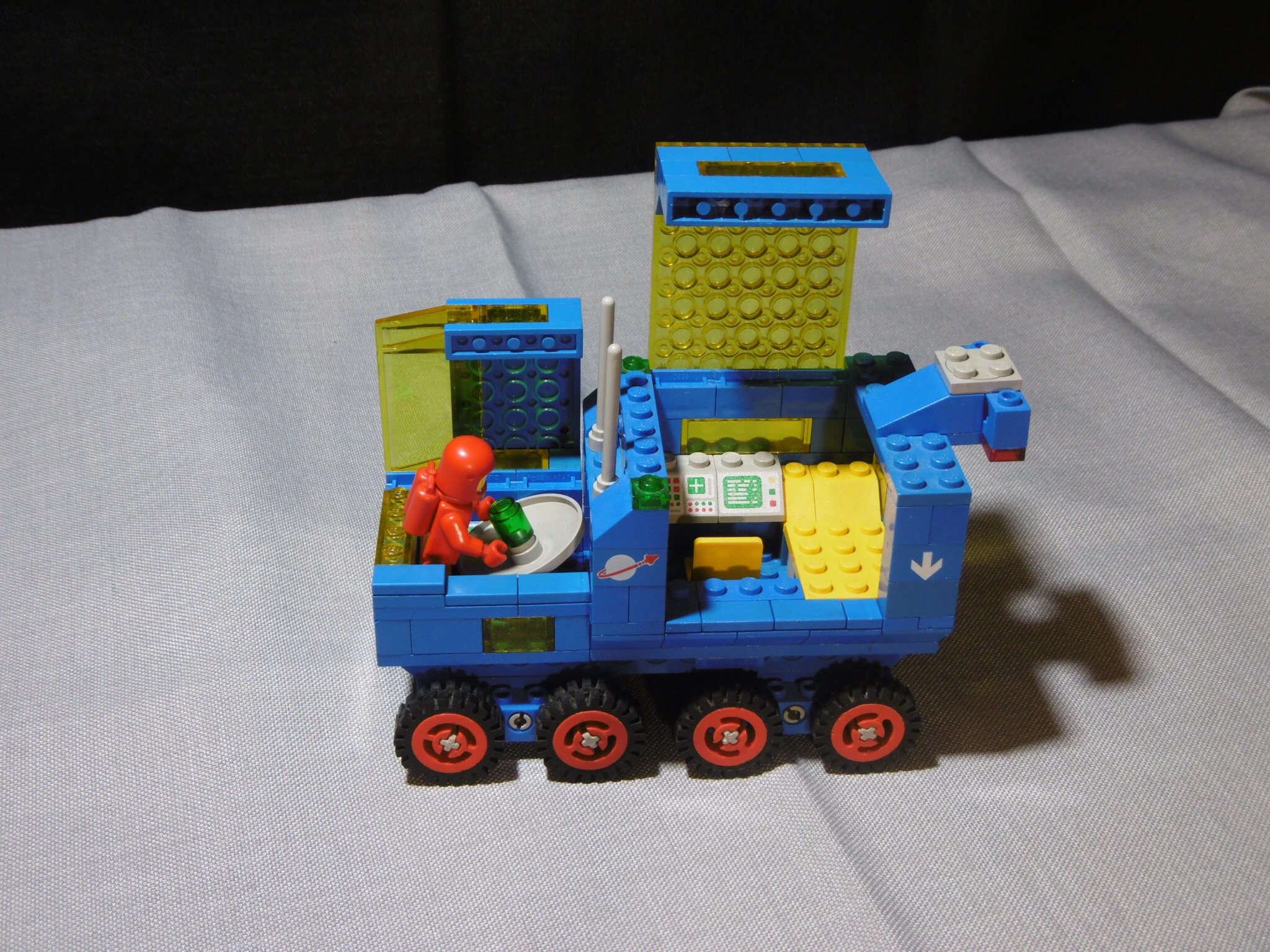 For transport the satellite dish  is stored in the driver's cabin, …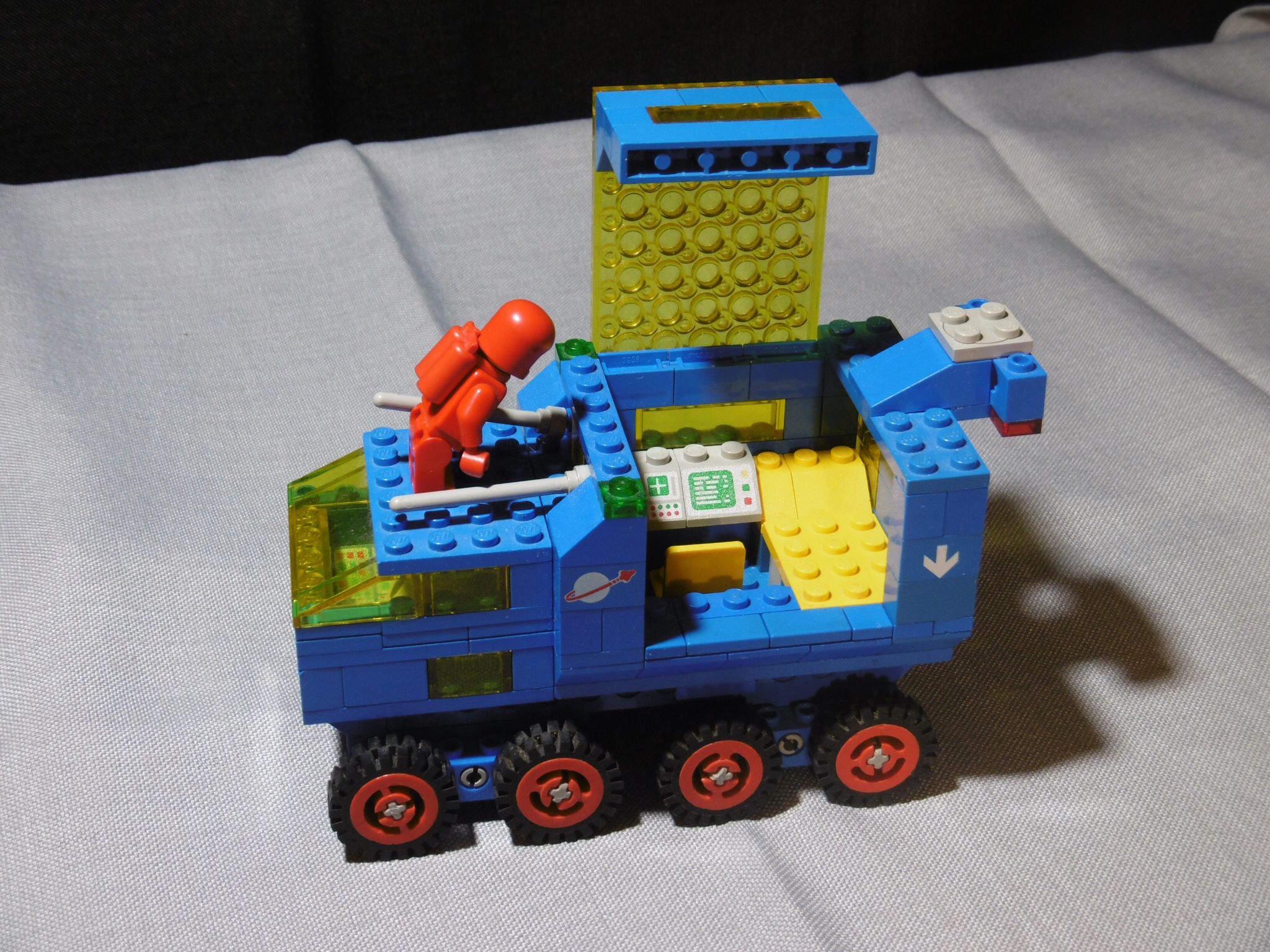 … the antennas are mounted in horizontal transport position …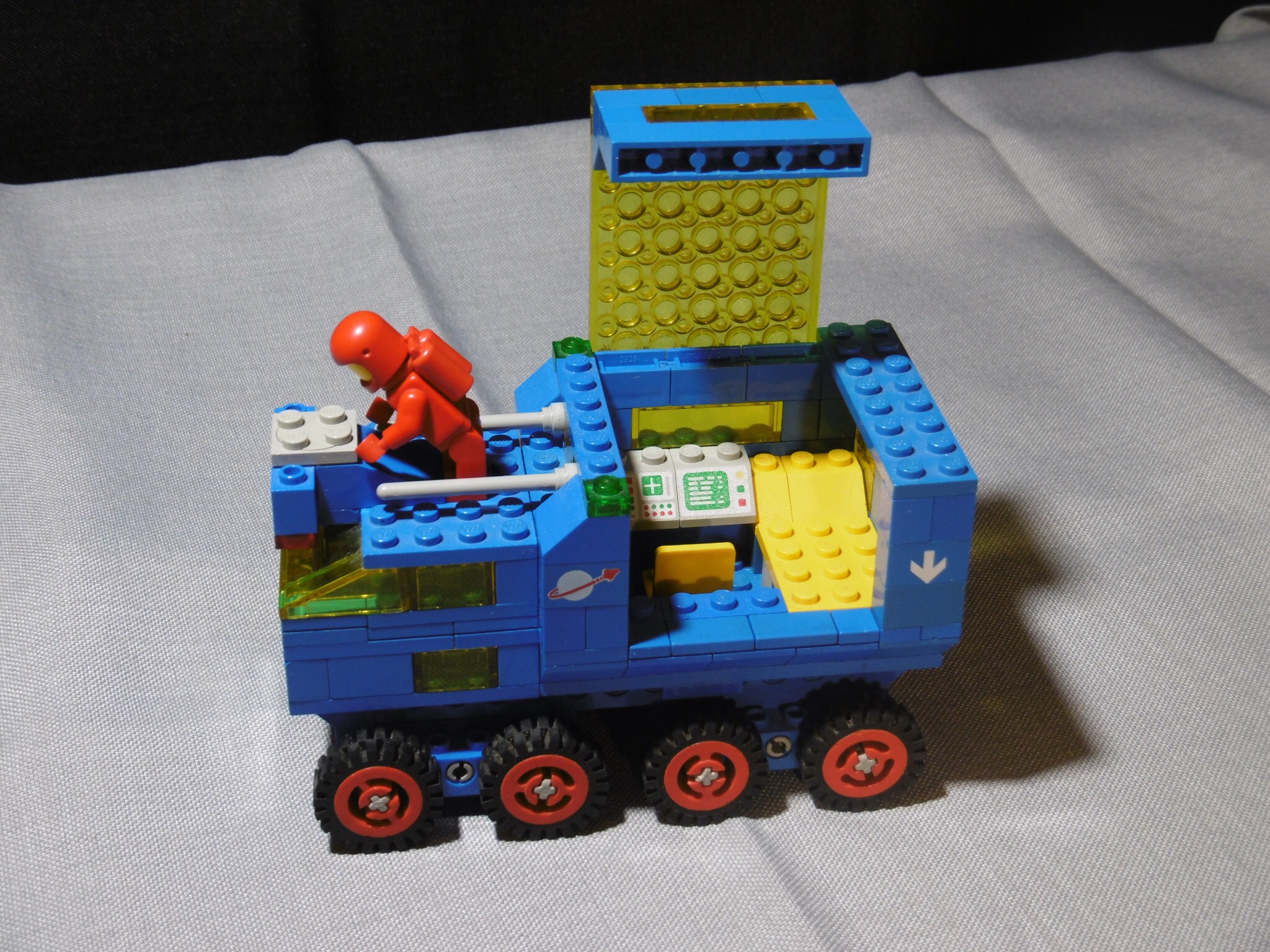 … and the mount for the satellite dish is fixed on the cabin roof.
The operator can stay in his mobile home during transport.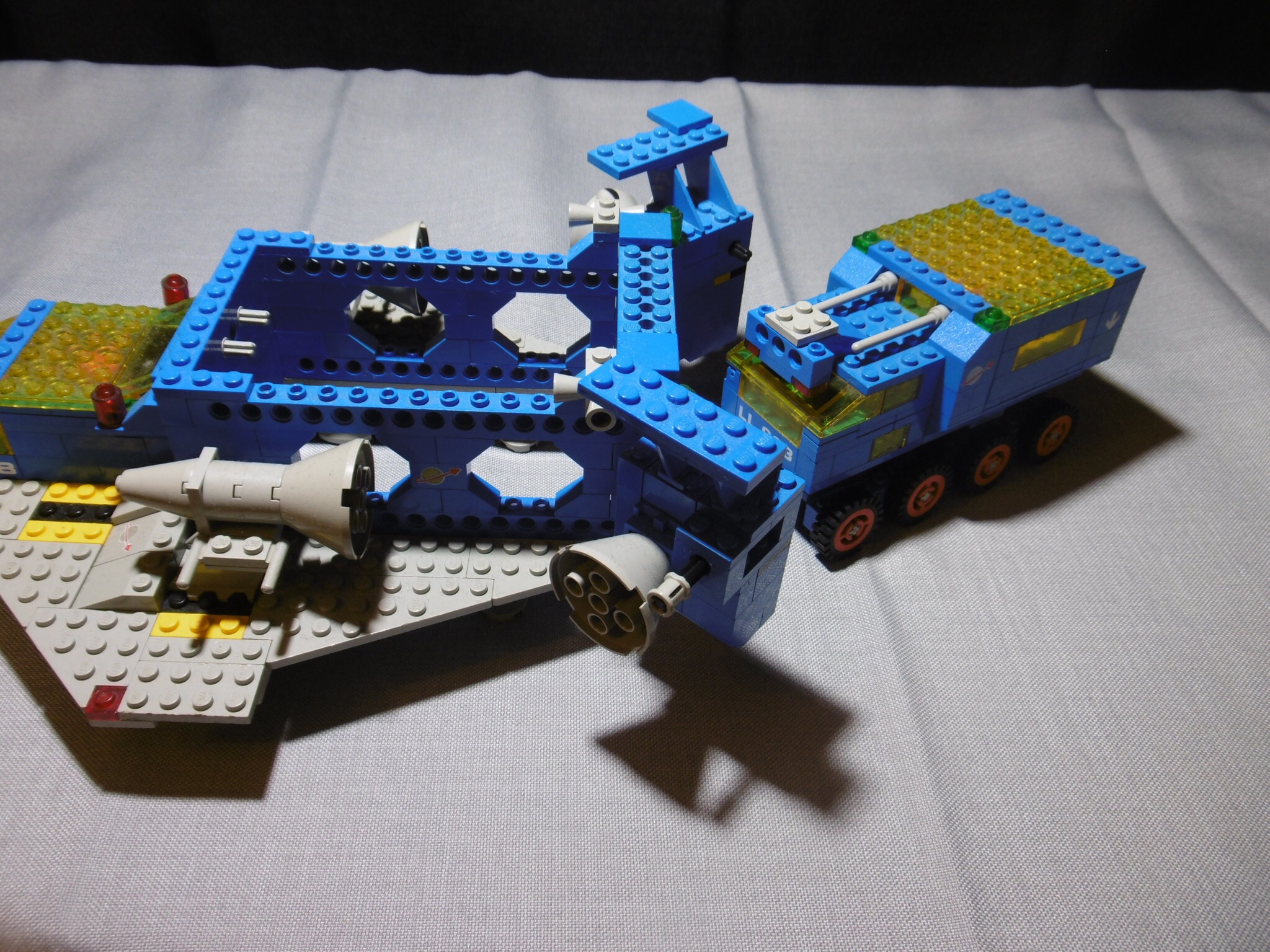 The vehicle is fixed in the transport ship with the four standard SCU connectors (Technic pins or axles). The front of the vehicle is fixed via holes in the dish mount.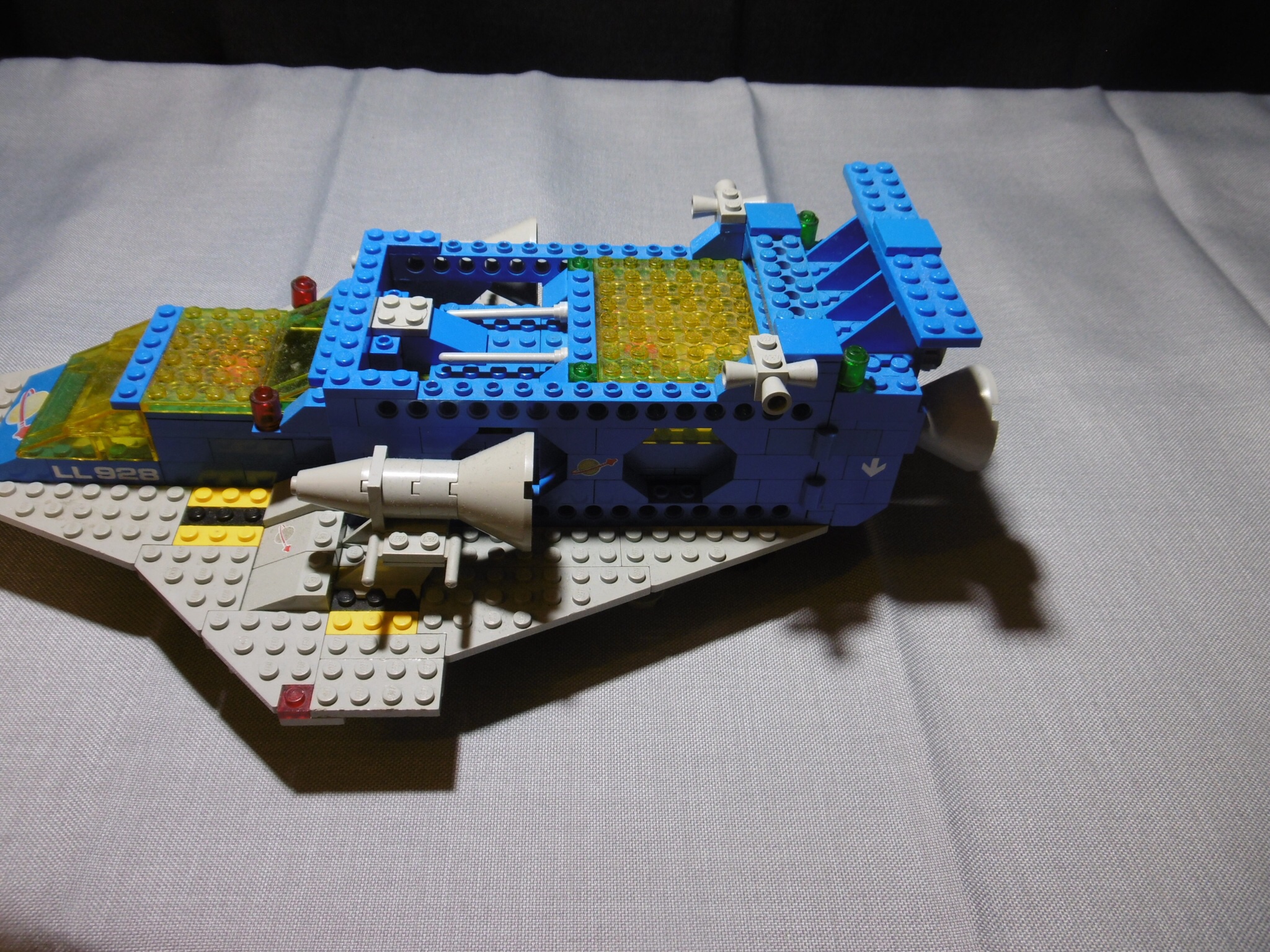 LL928-C with cargo doors closed and ready for takeoff…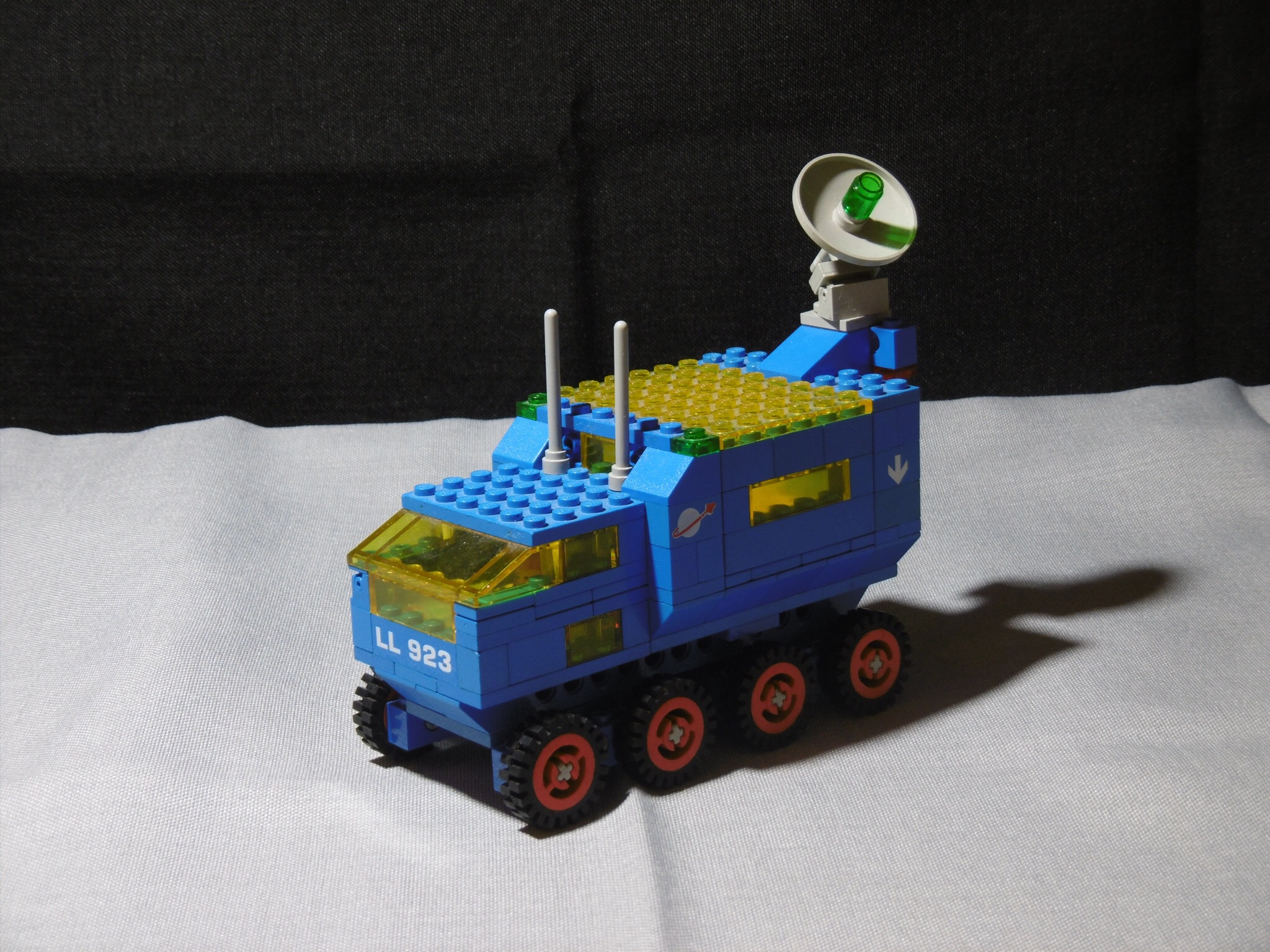 Here it is: My Lego Classic Space Moon Exploration Rover for Febrovery 2019. I hope you like it